In some junior formats associations have rules which require batters to bat in pairs for a set number of overs. For example a pair of batters might bat for 6 overs, then automatically be retired out for the next pair of batters to commence.
During this period if a batter is dismissed, the wicket is captured in eScoring, but they continue to bat for the full number of overs. In these formats sometimes bonus runs are applied to the fielding team for wickets taken.
Solution
Admin Portal
In the game settings, association admins should ensure they update the below settings for the grades which are playing Pairs Cricket:
Set dismissals per batter to 'unlimited'

If bonus run are awarded for wickets, set the number of runs gained per wicket, as per the association rules. This will automatically apply the bonus runs to the fielding teams total score.
Scoring Portal
When the game is being electronically scored the scorer should be aware of how many overs a pair can face and monitor this during the match. Once a pair has reached their over limit the scorer should retire the batter when they reach their limit.
To retired the batter, select the batter you wish to retire then select Retire Not Out: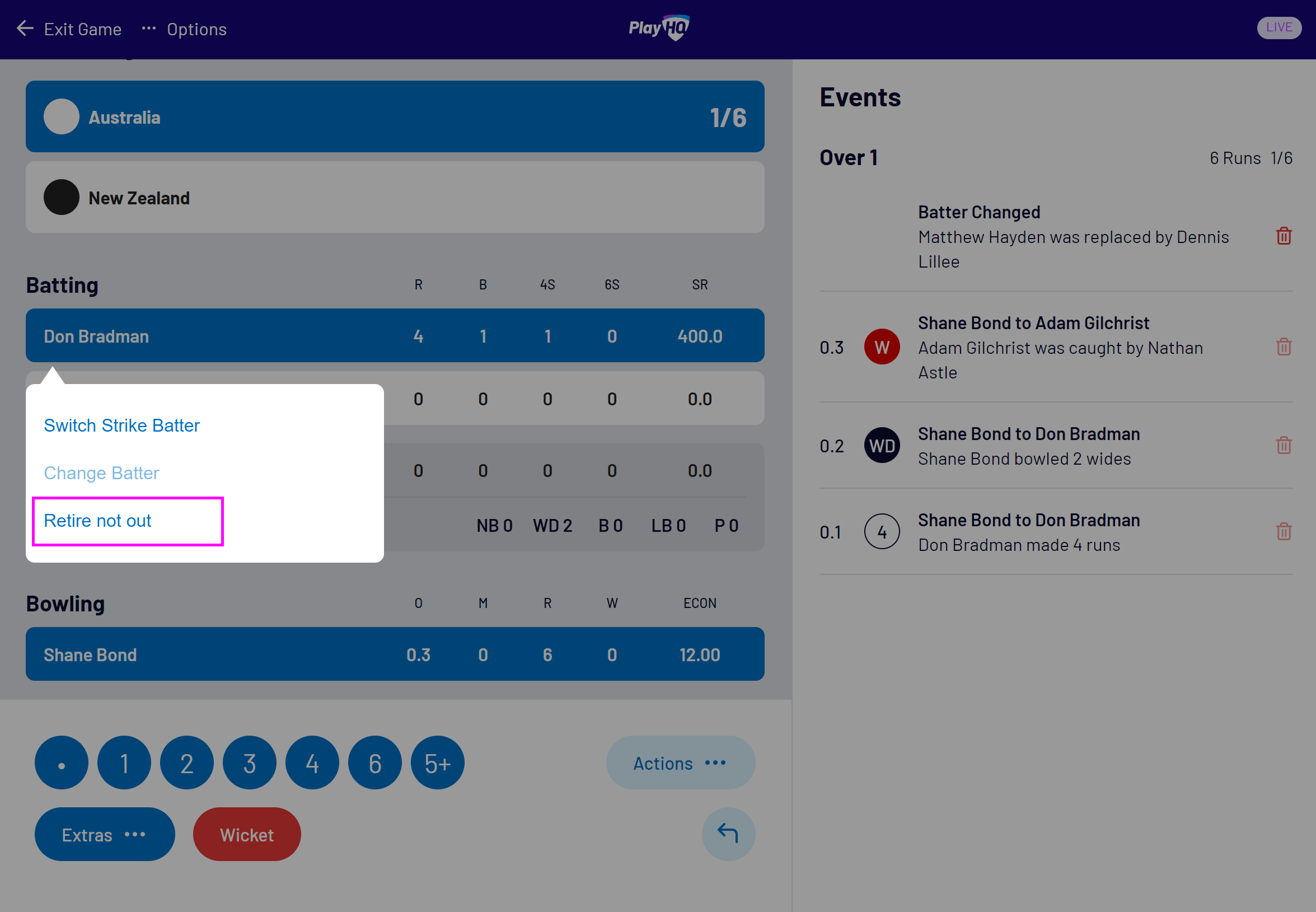 Select the New Batter then select Retire Batter Not Out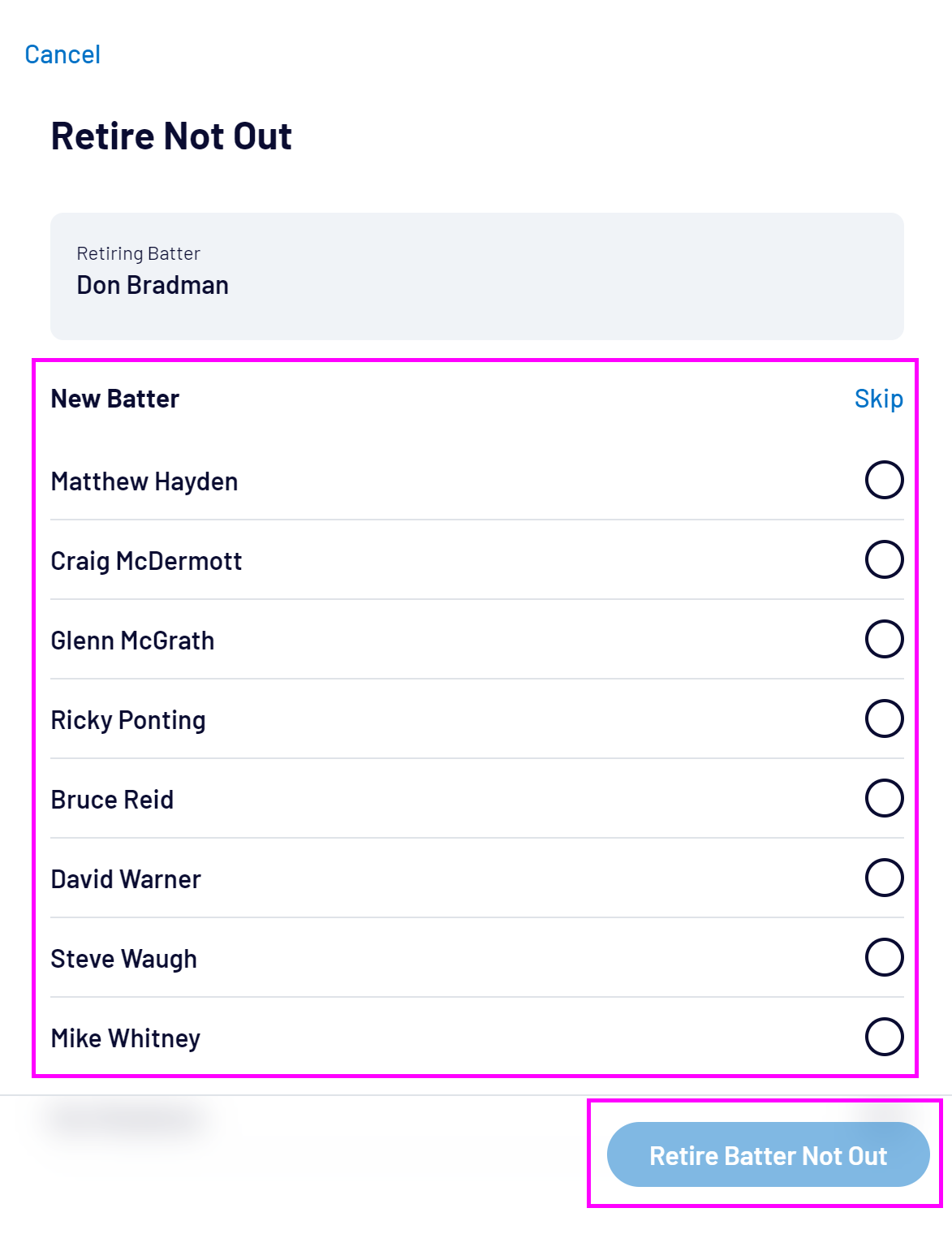 The new batter will replace the batter who retired not out.
Outcome
Batting Stats
All batters will appear on the scorecard as retired not-out, however they will have batting stats (runs) awarded.
Bowling Stat
All bowlers will have individual bowling stats awarded, however the overall team score will not include bowling statistics.