This article is for association administrators who are creating a competition
Enable Competition Transfers
Enabling transfers for a competition will ensure that all player movements between clubs within the competition can be reviewed by the player's current club, new club and association.
When creating a new competition, select the Transfers toggle to turn on Transfers for that competition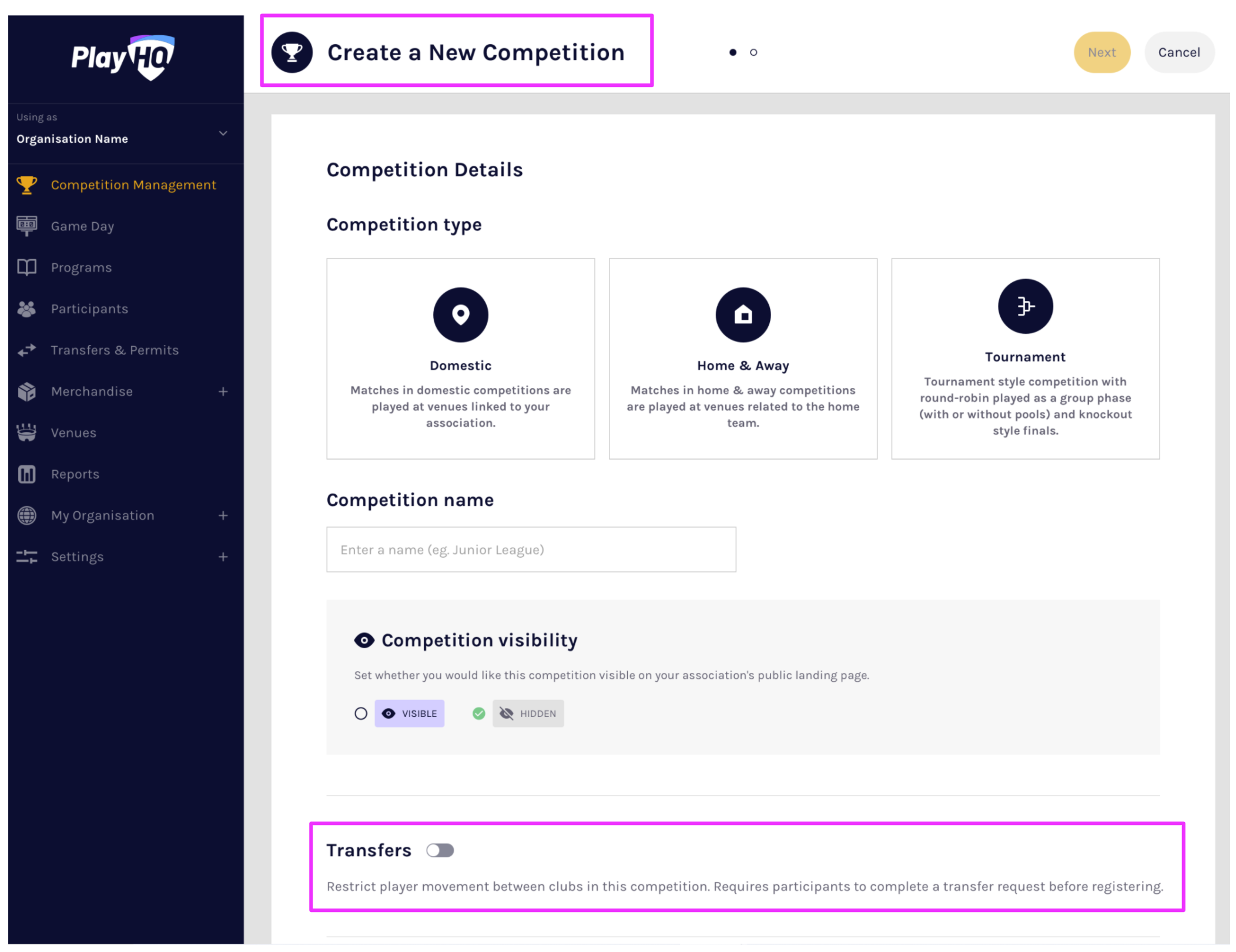 If Transfers are enabled, it will only impact new transfers. Existing player movements will not be impacted.
Disable Competition Transfers
To disable transfers from a competition:
Navigate to the competition you wish to edit

Select the settings tab

Select general

Select the Transfer toggle so it turns grey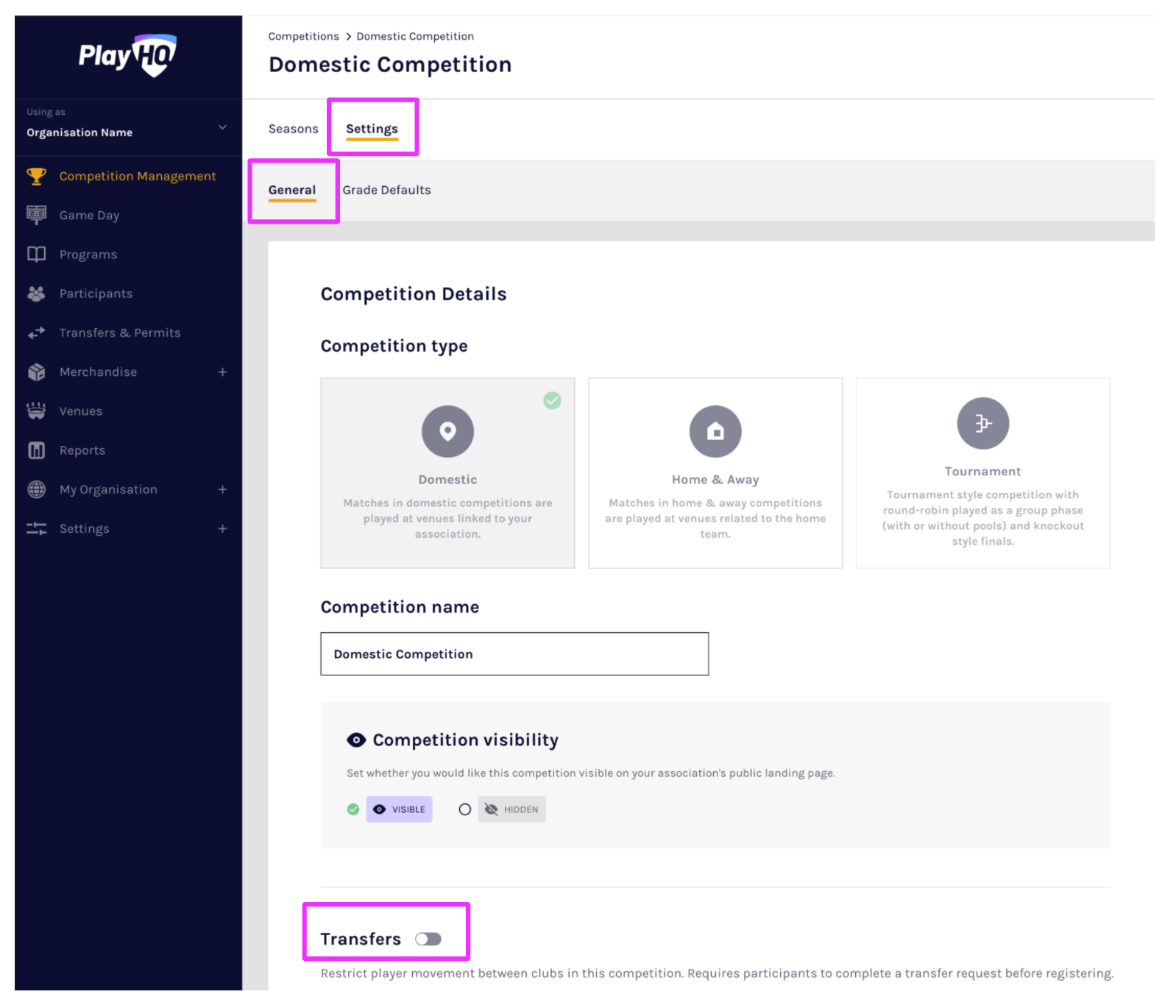 Only impacts new player movements, existing transfers will still require approval