This article covers the completion and submission of the Stripe onboarding form, which is completed by an admin and enables organisations to accept registration payments through PlayHQ.
Before starting this process, make sure you have available to you:
the organisation's contact details
the organisation's financial details including bank account details, GST status, ABN or ACN
proof of incorporation (if relevant)
an electronic copy of the drivers licence or passport of the authorised representative
Any documentation uploaded using the Stripe onboarding form must conform to the following specifications:
File size is smaller than 5MB
Entire document is captured
Image is in colour
Flash is not used
Image is free of reflection
Image is correctly orientated
File is a JPEG or PNG
The Stripe onboarding form can be found by navigating to My Organisation in the menu on the left, then Overview and selecting the Payments tab. Select the Submit Payment Details button to open the form.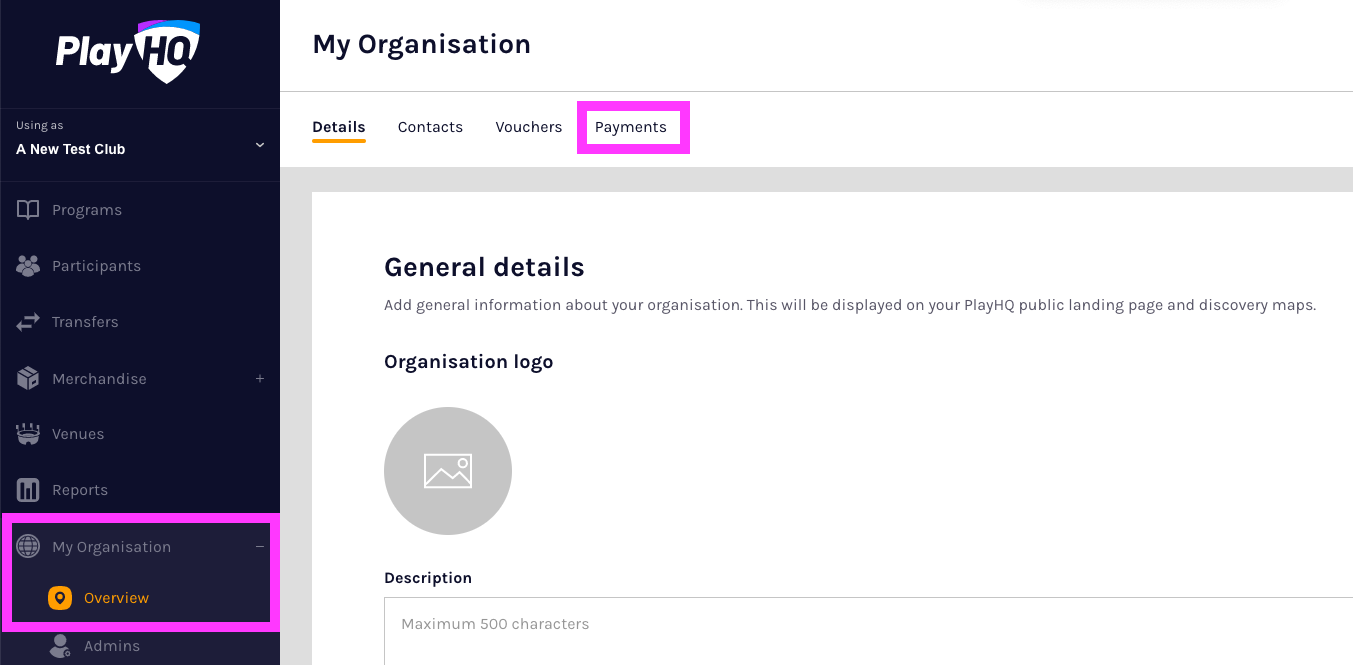 Enter the contact details for the organisation and whether the organisation is registered for GST.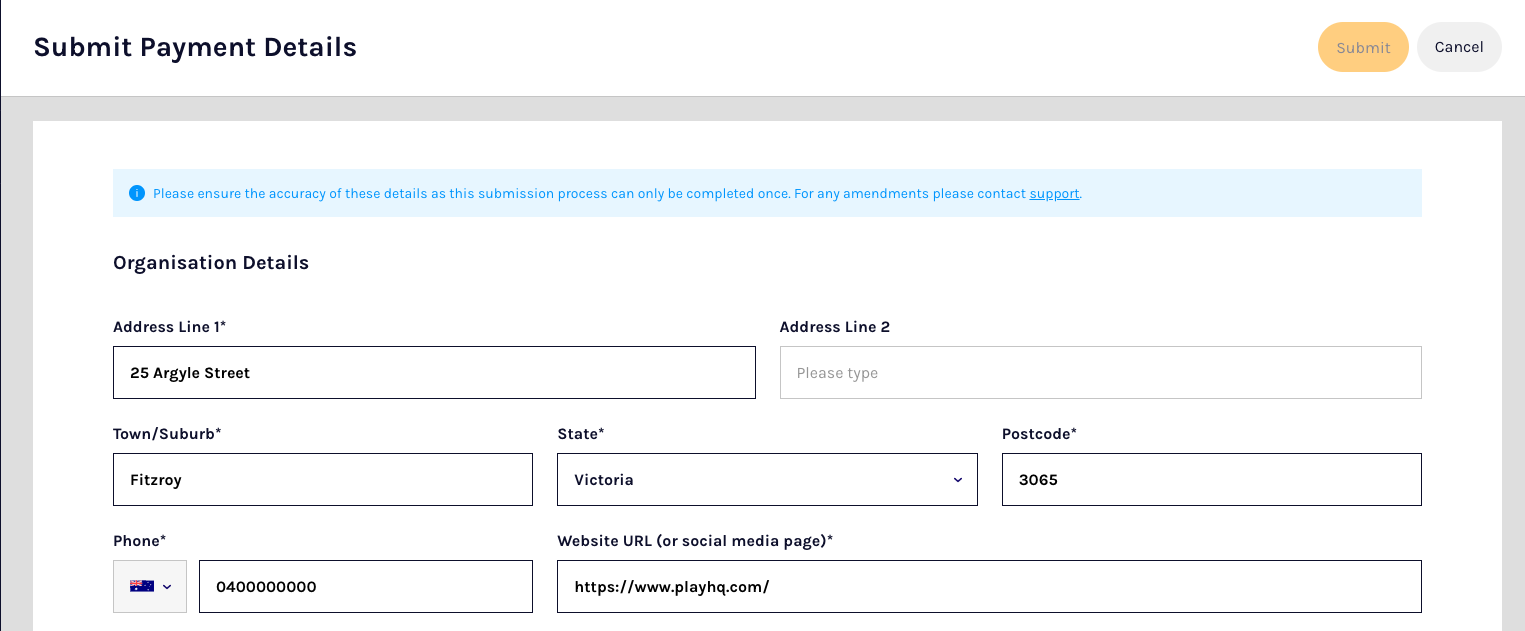 If your organisation has an ABN, select Yes and enter the ABN and registered business name as it appears on the certification.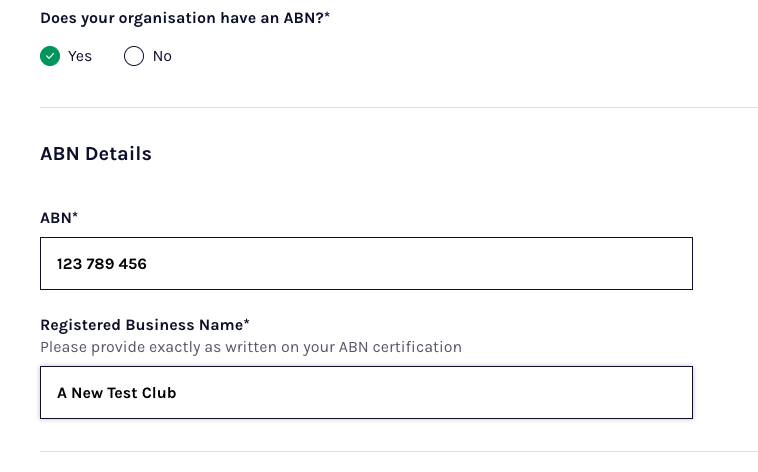 If your organisation does not have an ABN, select No and then identify if your organisation is an Incorporated Association.
If your organisation is incorporated, enter your Incorporated Association registration number and upload your proof of incorporated association registration file. Make sure the file you upload complies with the file specifications as failure to do so may delay opening registrations.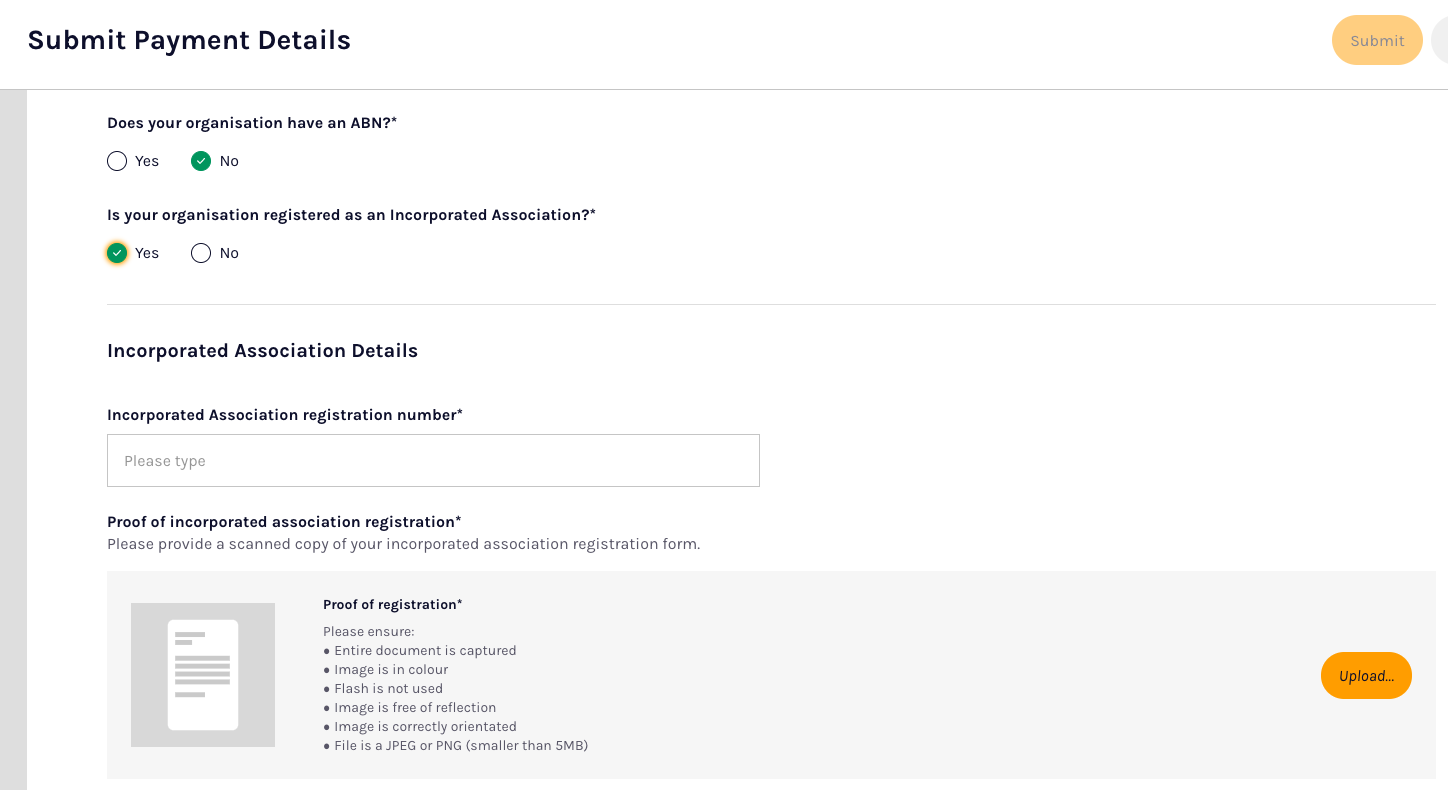 Enter your organisation's bank account details.

Enter the name, title and contact details of the organisation's authorised representative.
We recommend that the authorised representative be a person who manages the financial matters of the organisation and is entrusted by their management to do so, for example, Treasurer, CFO, Director, Manager, etc.

Upload the authorised representative's proof of identity. This file can be either a drivers licence or passport and must also comply with the file specifications set out above. Failure to comply with these specifications may delay opening registrations.
If using a passport as identification, the image must show the passport details and photo page.

If using a drivers licence as identification, an image of the front and back of the licence must be submitted as separate files.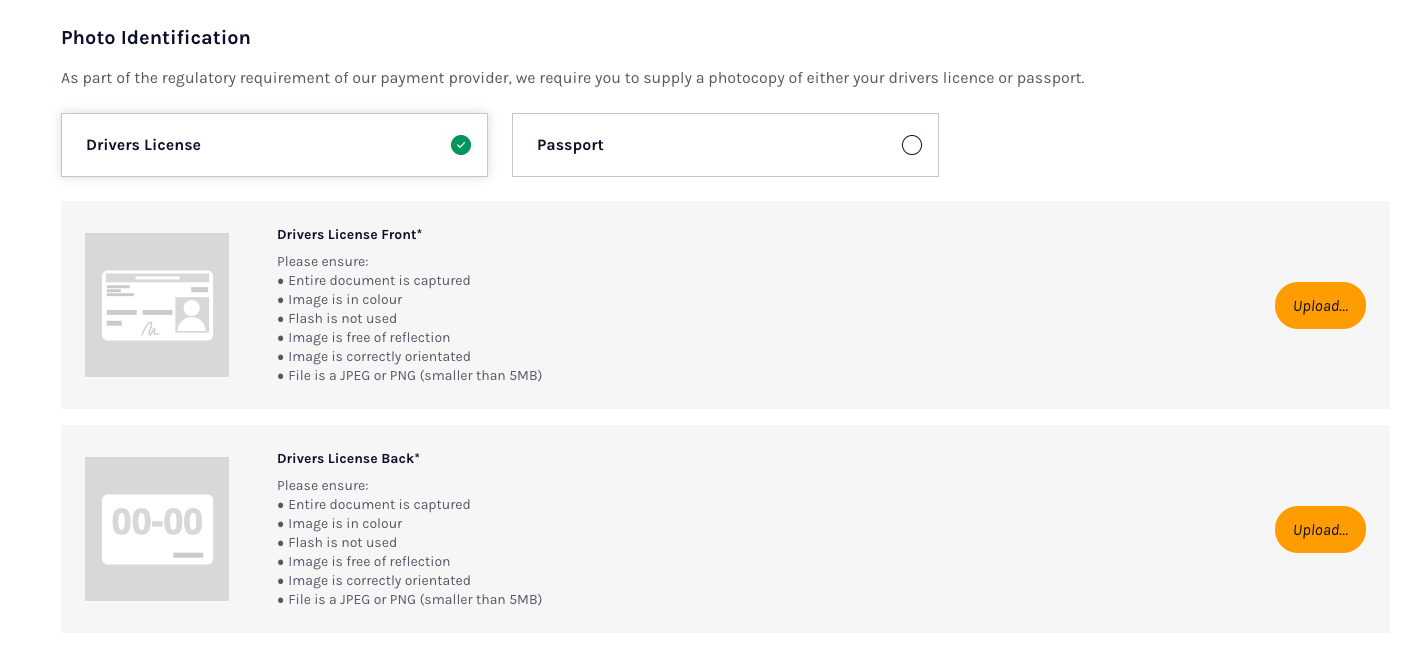 After entering all of the required information and uploading the relevant documentation, the administrator must read and accept each of the terms and conditions and policies. These are required for compliance by the payment provider, Stripe, and PlayHQ.

Once all of the mandatory fields are complete, the Submit button in the top right corner will be enabled. Select Submit to complete the Stripe onboarding process.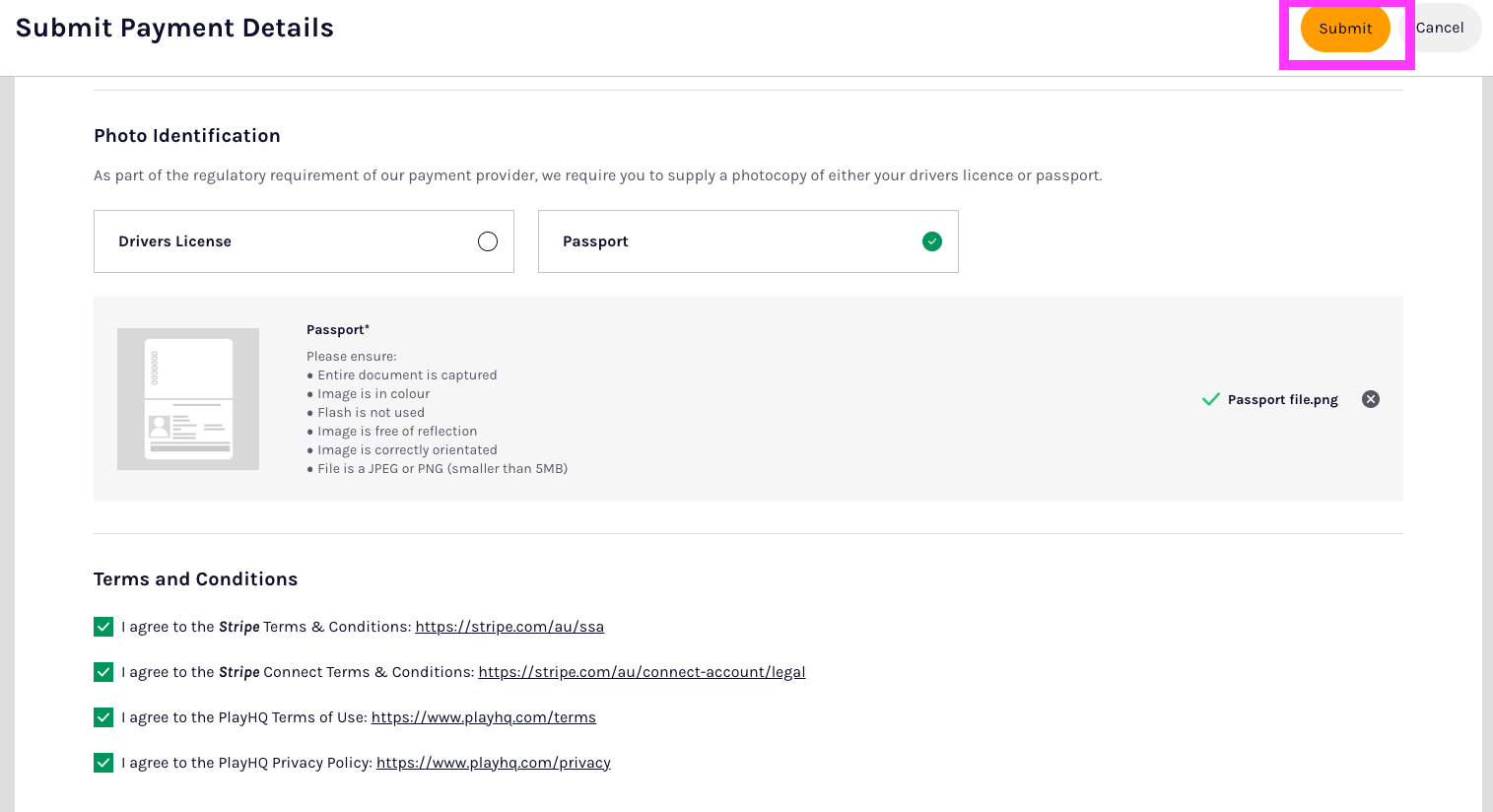 If changes are subsequently required to any Stripe account/bank details of an organisation, please submit a support request.