If you have forgotten your PlayHQ password, you can initiate a password reset.
Please note that resetting your PlayHQ Admin Portal password will also affect your login settings if you are using the same account when registering yourself, a team, or a family member/dependant.
Reset your PlayHQ password
You can initiate the password reset process from the admin portal's log in page by selecting the "Can't log in?" link, or accessing this facility directly here.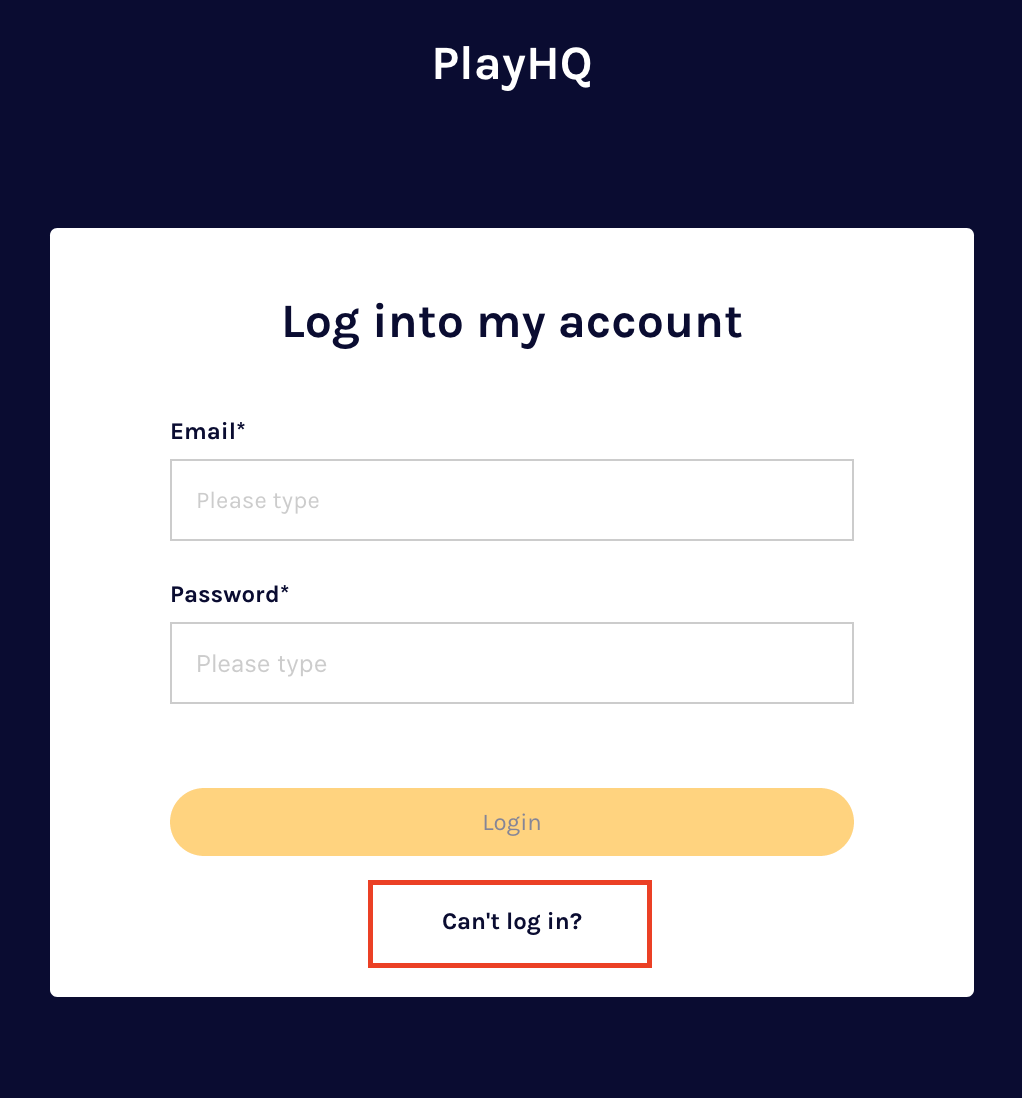 On the resulting page, enter the email address that you use to log in to PlayHQ and then select the Send recovery link option.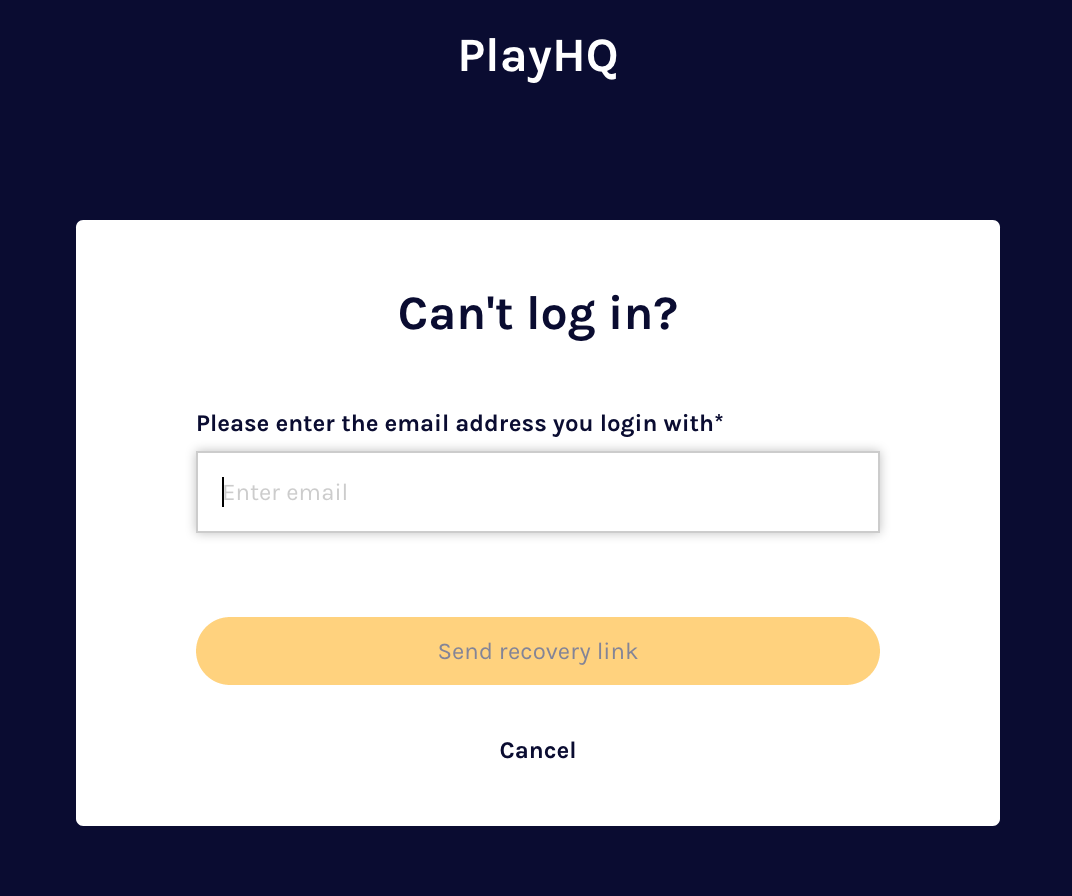 In the resulting email send by PlayHQ, select the 'Reset my password' option.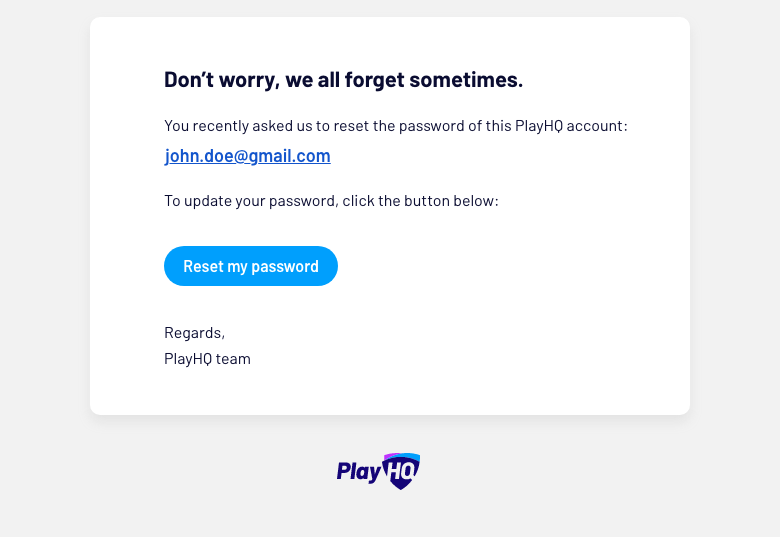 Enter your new password and then select Update password. Your password will be immediately reset and you'll now be able to log in with your updated password.
Your old password, if you can remember it, will no longer be able to be used.

📝 Note: Your password must meet the following requirements: