Once a grade's fixture has been generated, you can allocate games to venues and playing surfaces (courts/fields) and specify game times in four ways:
This article covers Allocating a game direct from the Fixture View to assign a single game to a venue, playing surface (court/field), and time when you are viewing a grade's regular-season fixture. From a grade's fixture you can also allocate games when creating or adding new games. Finals fixture games can also be allocated by navigating to the grade's final fixture and following the same steps below.
Allocating a venue, court, and time from a grade's fixture
Select the Competition Management main menu item, and then the appropriate Competition and Season tile, and then select the Grades tab. from the list of grades, select the appropriate grade's 'View Fixture' button. From the grade's fixture, select the 3 dit ellipse icon for the game you'd like to edit, then 'Edit Game Details':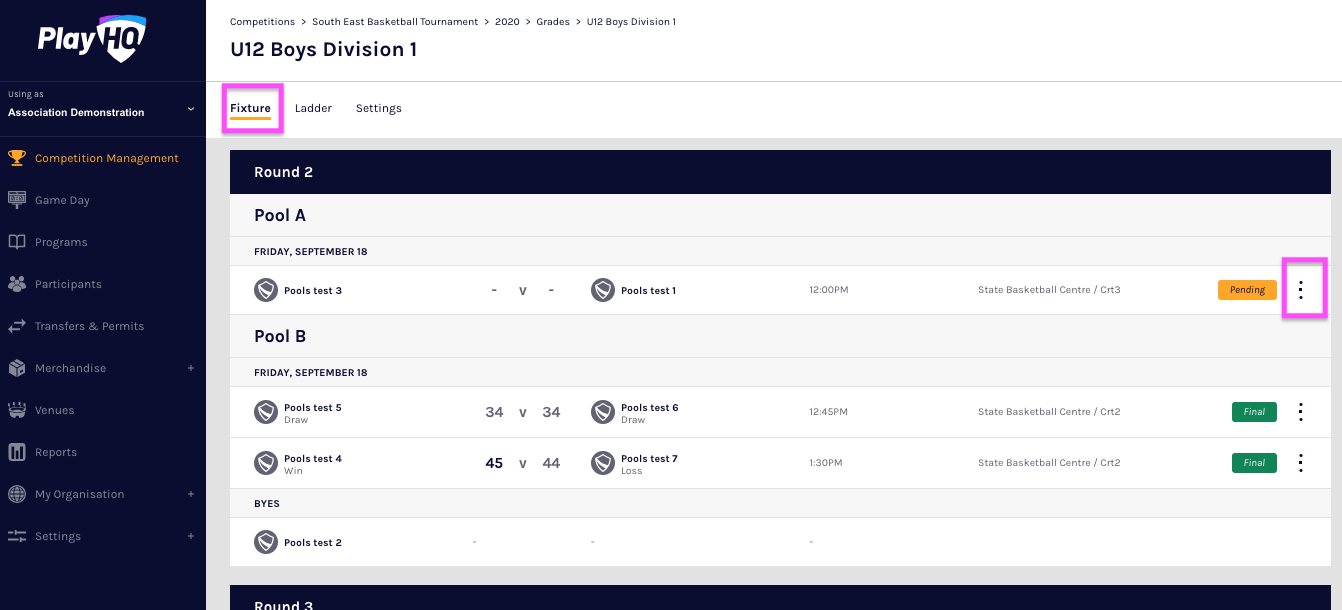 Use the screen image and table below to assist to allocate the game: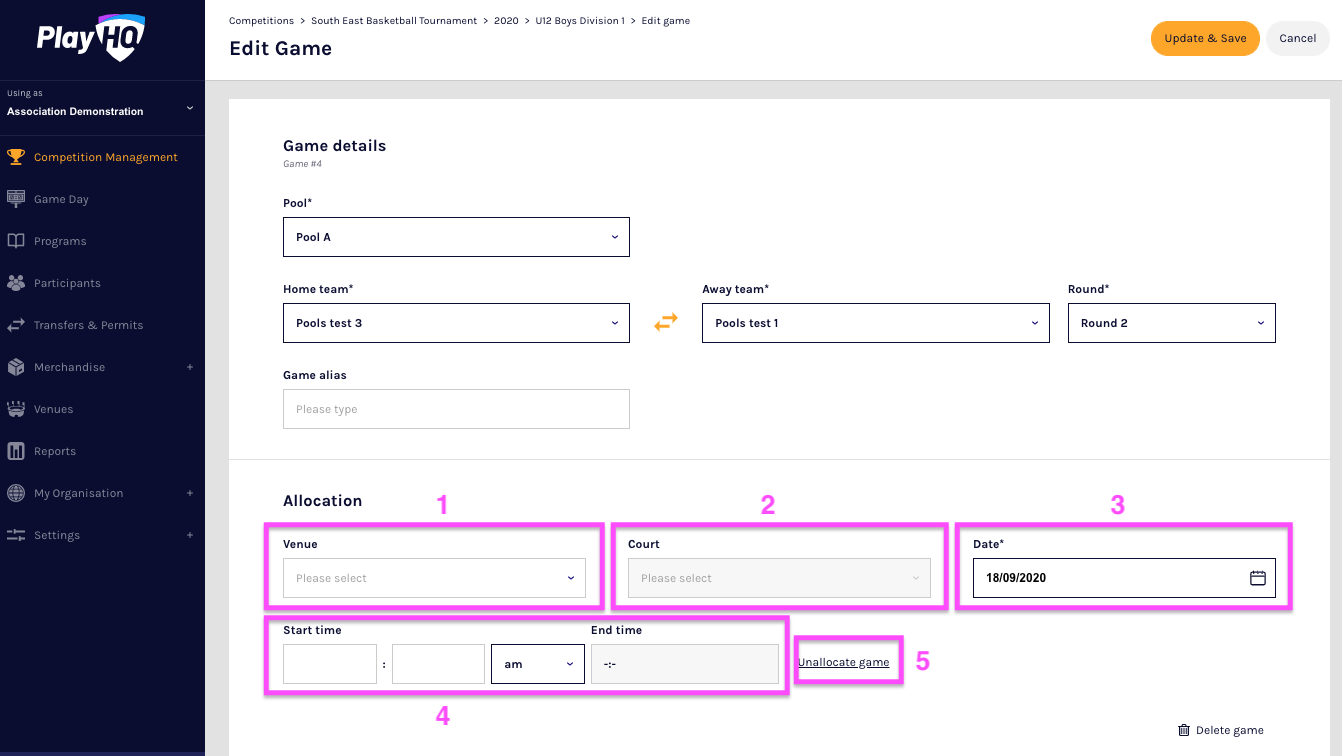 #
Field
Description
1
Venue
Venues can be allocated once the fixture has been generated. The venues and playing surfaces list is managed by your sport's administrative body. .
2
Playing surface (court/field)
Once a venue is selected the linked playing surfaces are available in the playing surface (Court/Field) field
3
Date
Enter the date of your prospective match, or select a date by clicking on the calendar icon. Manual game allocation can occur on any date irrespective of an exception date that has been configured.
4
Start time
Setting the start time automatically populates the end time, based on the game duration set in the Grade Game day details. You can revise these details in the Game Settings at any time, under Total court time (mins).

The time is set in 5-minute increments, meaning you cannot set a game start time of 5:43pm but it can be set as either 5:40pm or 5:45pm.
5
Unallocate game
Use this link to quickly unallocate a game.
Note: More information can be found on the Edit Game Details from the Fixture page.
Once saved, the game details appears on the fixture page next to the game you've chosen.