Game Sheets (previously called Scoresheets) allow volunteers or game officials to manually record scores and results for a game. The game sheets contain comprehensive details for the main elements required to score a game, including:
Name of Team A and Team B
Grade, Round, and unique 'Game Code'
Date, Time, and Venue/Court
The players allocated to each team (listed in Player # order, maximum of 12 players per team)
The allocated coach/es for each team
Personal and team fouls
Running score
The PlayHQ system has four basketball game sheet templates that cover the variations of game format (halves v's quarters) and print orientation (portrait v's landscape). For more information on how to amend the game sheet template view the managing grades article.
Game Day allows downloadable game sheets to be generated for a game. You can download multiple sheets for the same day if you have more than one game for which you need a game sheet.
Note: A sample basketball portrait scoresheet is included in this article.
Generate and download game sheets
Game sheets can be generated from two locations, from the Game Day landing page, or from a game's Game Details page.
⚠️ Note: up to 30 sheets can be generated at once.
Generating Game Sheets from Game Day
Select the Game Day main menu item, and you will be presented with game/s fixtured for today's date.
If you are searching for games on a different day, use the Calendar icon to select the relevant date. Games can also be filtered to show All grades or a specific grade only.
Select the checkbox to the left of the game you'd like to generate a Game Sheet, all select the checkbox in the column heading row to the left of the 'Time' heading to 'select all'. Finally, select the 'Generate Game Sheet' button: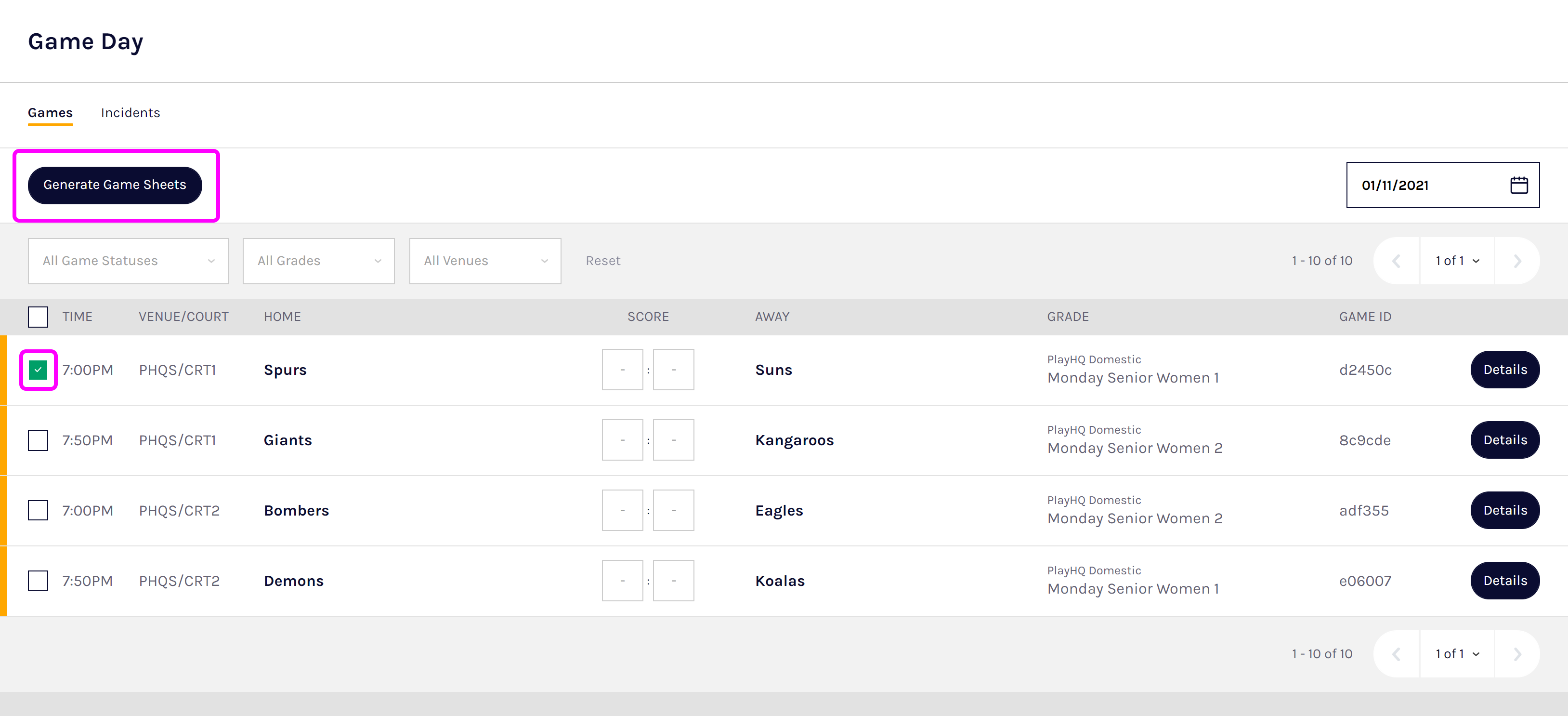 Generating Game Sheets from Game Details
Navigate to the Game Details page of any game and select the 'Download Game Sheet' link: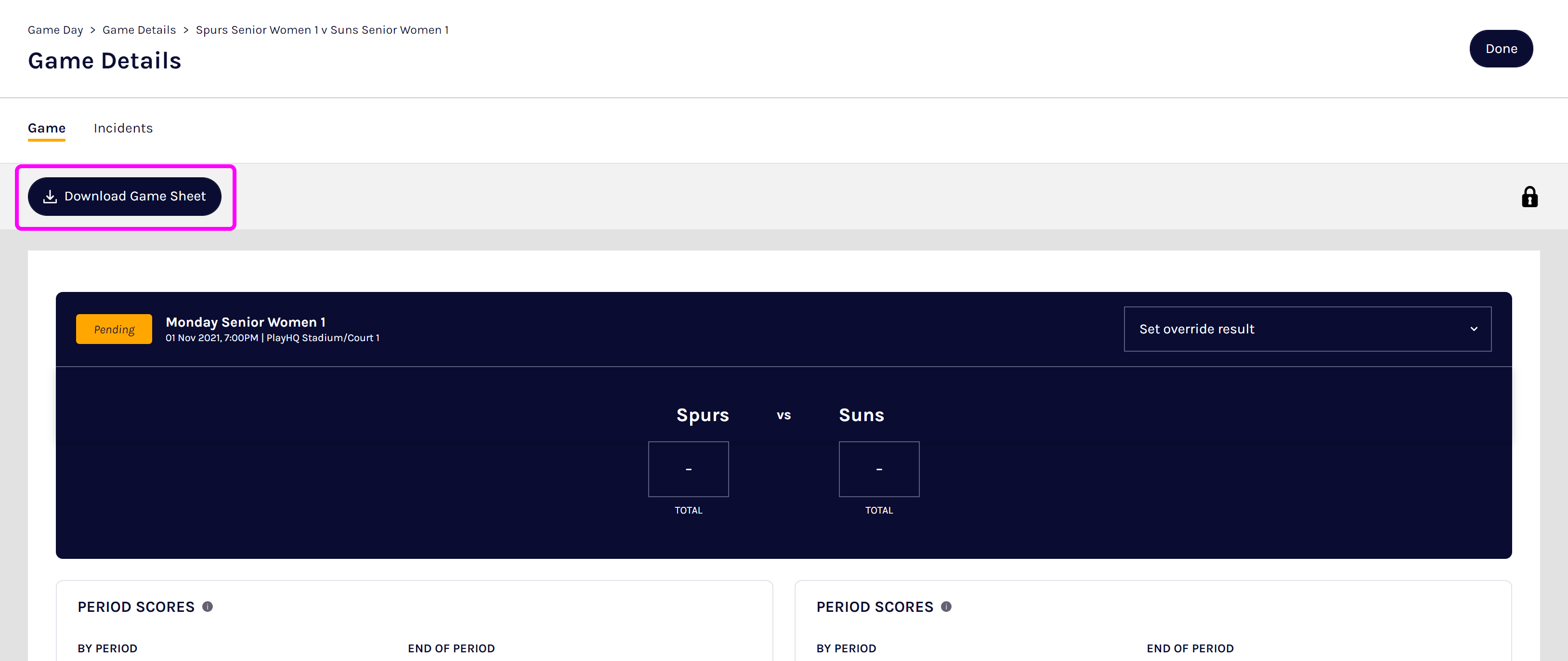 The Game Sheet will open in your computer's default PDF viewing software (Free download available - Adobe Acrobat Reader)
Note: Ensure any web browser 'popup blocker' is disabled.
Game Sheet Template Settings
The Game Sheet template is based on Grade Settings. This can be changed at any time within the grade's Settings tab and Game sub-tab.