This article provides an overview of the PlayHQ Admin menu functionality. Use the features in this section to control who has administrator access to your organisation, and the level of access provided to them.
To begin, navigate to My Organisation and then Admins: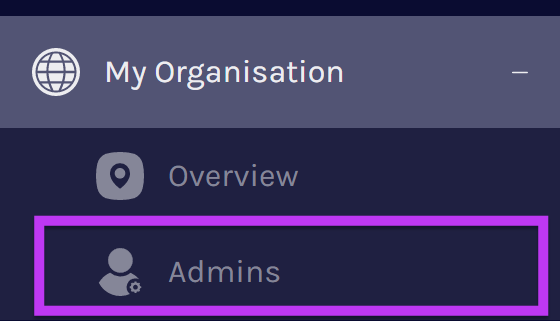 The Active Users tab
You'll be taken to the Active Users tab by default. The users listed here are the administrators currently able to log in to your organisation.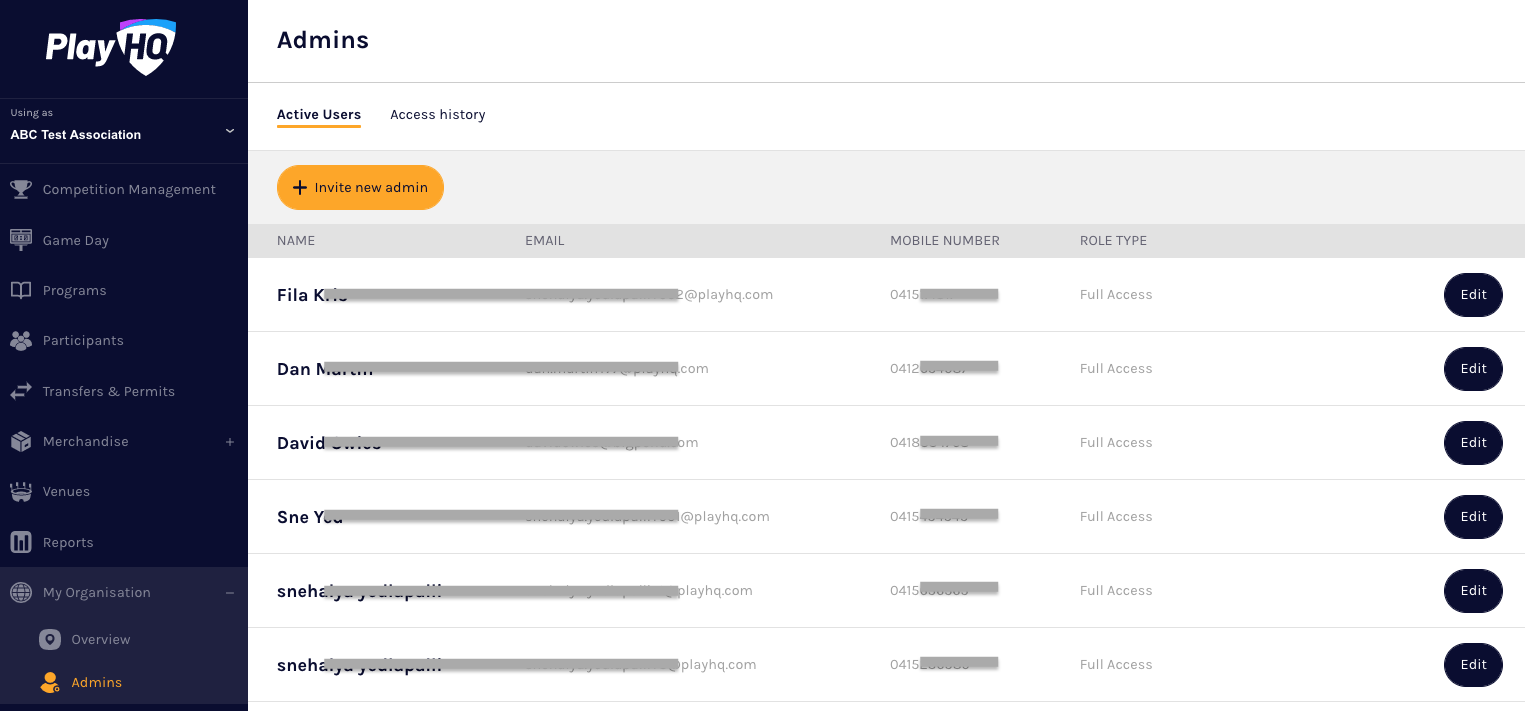 Manage administrator access
Use the Invite new admin link to enter the requested details of the person that you wish to invite/add as an authorised administrator. Complete the required details and then click "Invite admin":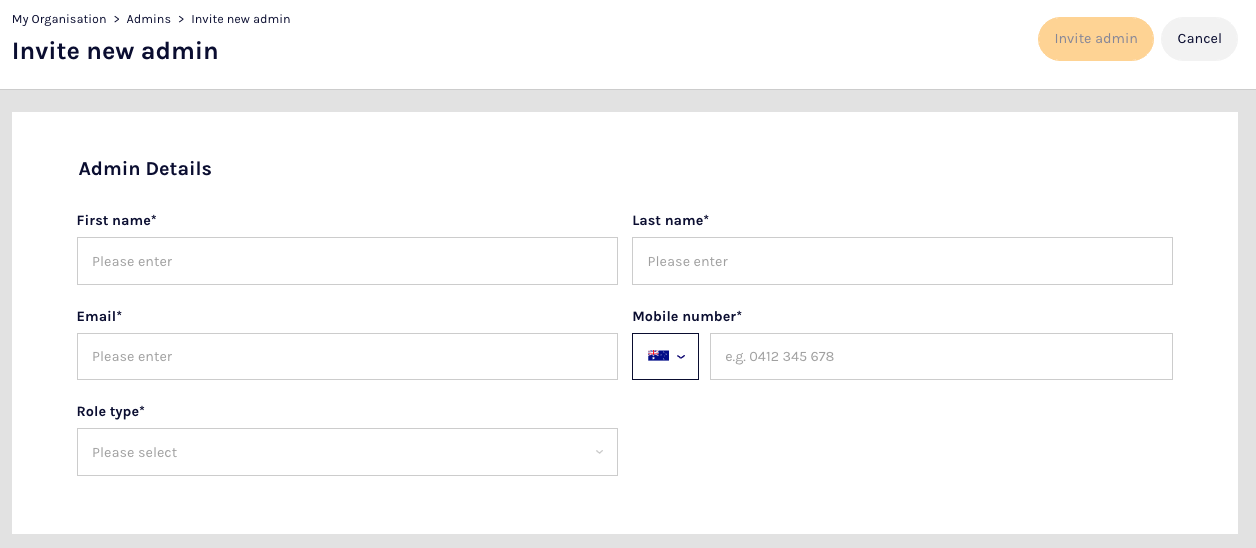 The Role Type field details the available access options dependant on your organisation type (whether your organisation is the sport tenant, an administrative body, association, or club). Association and club organisations can also provide administrator access to electronic scoring, enabling such administrators to set up electronic scoring at venues. Make the appropriate selection, and then click Invite admin.
Inviting an administrator initiates an email to be immediately sent from PlayHQ to the new administrator's email address.
The email sent differs depending on whether the email address provided has already been used to create a PlayHQ Profile Account.
If the account has already been created, the email provides a message to the administrator informing that they have been granted access to the new organisation, and includes a link to access the organisation in the administrative portal.
If the email address has not been used to create a PlayHQ Profile Account, the email will contain instructions and a link to firstly create a profile account following which a link to login to the administrative portal will be provided.
Important: The recipient of the invitation is required to set up their account within 30 days of the invitation to be an administrator. If this is not undertaken within 30 days, the email address will be automatically 'locked' and will require the assistance of the PlayHQ Support team to reactivate.
Please submit a support request if you have been invited to be an administrator but are unable to create your account/progress successfully to access the administration portal.
Revoke the access of an existing administrator
To revoke the access of an existing administrator, select the "Edit" button of the relevant administrator to reveal the details page of the administrator.
From here, select "Revoke access" and confirm the revoke action. The administrator will no longer appear in the Active Users list, and they will no longer have access to the organisation in the administration portal.
Administrator authorisation history
The Access history tab displays the details of those invited to be an administrator, or whose administration access has been revoked, together with the name of the administrator who actioned the invite/revoke.