This article describes how to end a game and submit the result in the PlayHQ electronic scoring application.
Submitting a game result
To end a game and submit the game result, select the game ellipses menu (...) in the top left corner of the electronic scoring application, then select End Game: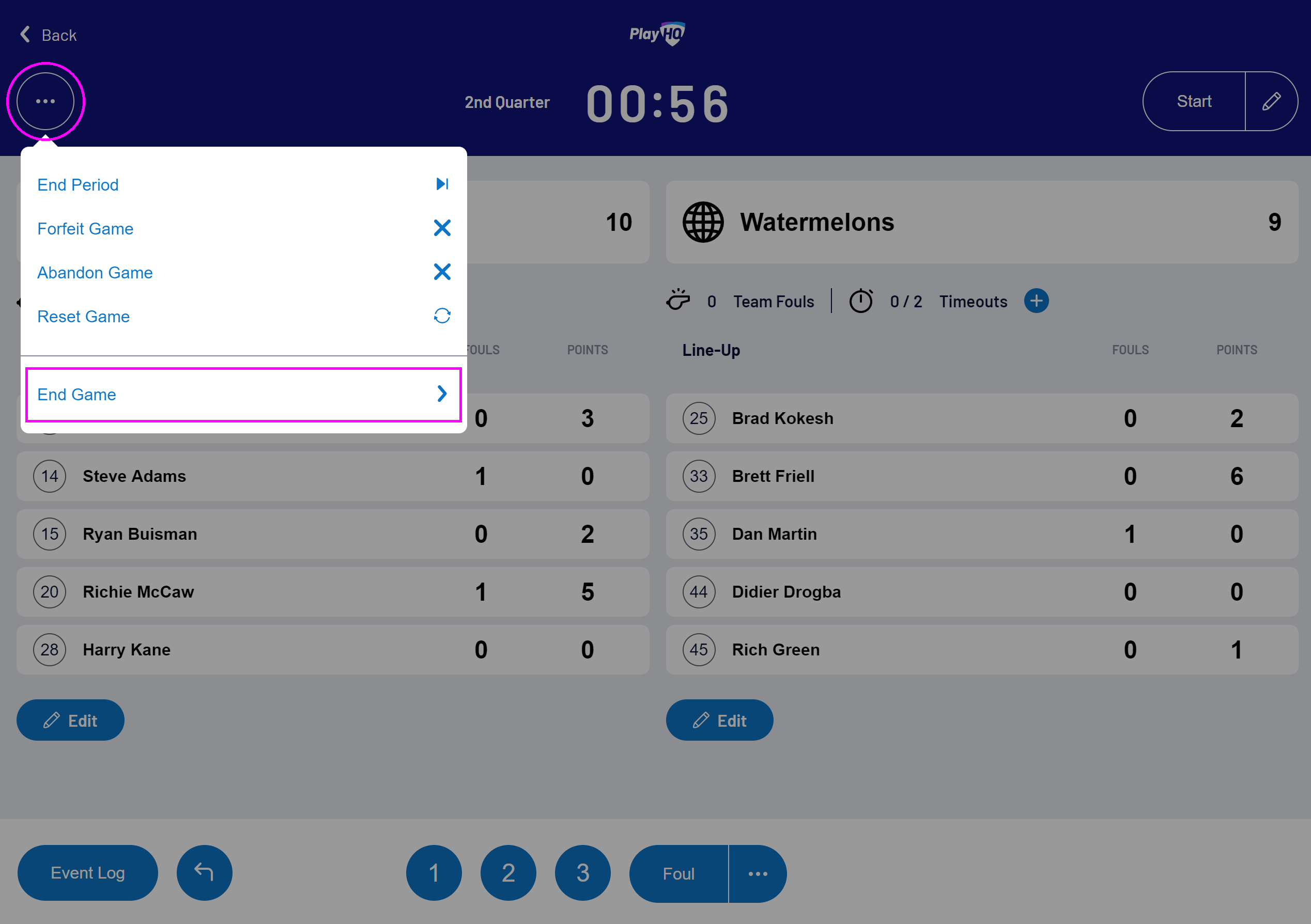 If the game is still underway, a confirmation prompt will be displayed. Select Confirm to continue: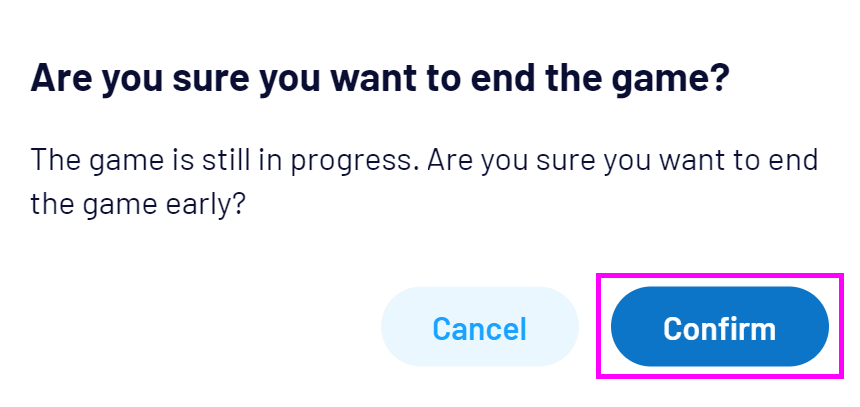 To submit the result, check the game's final scores then select Submit: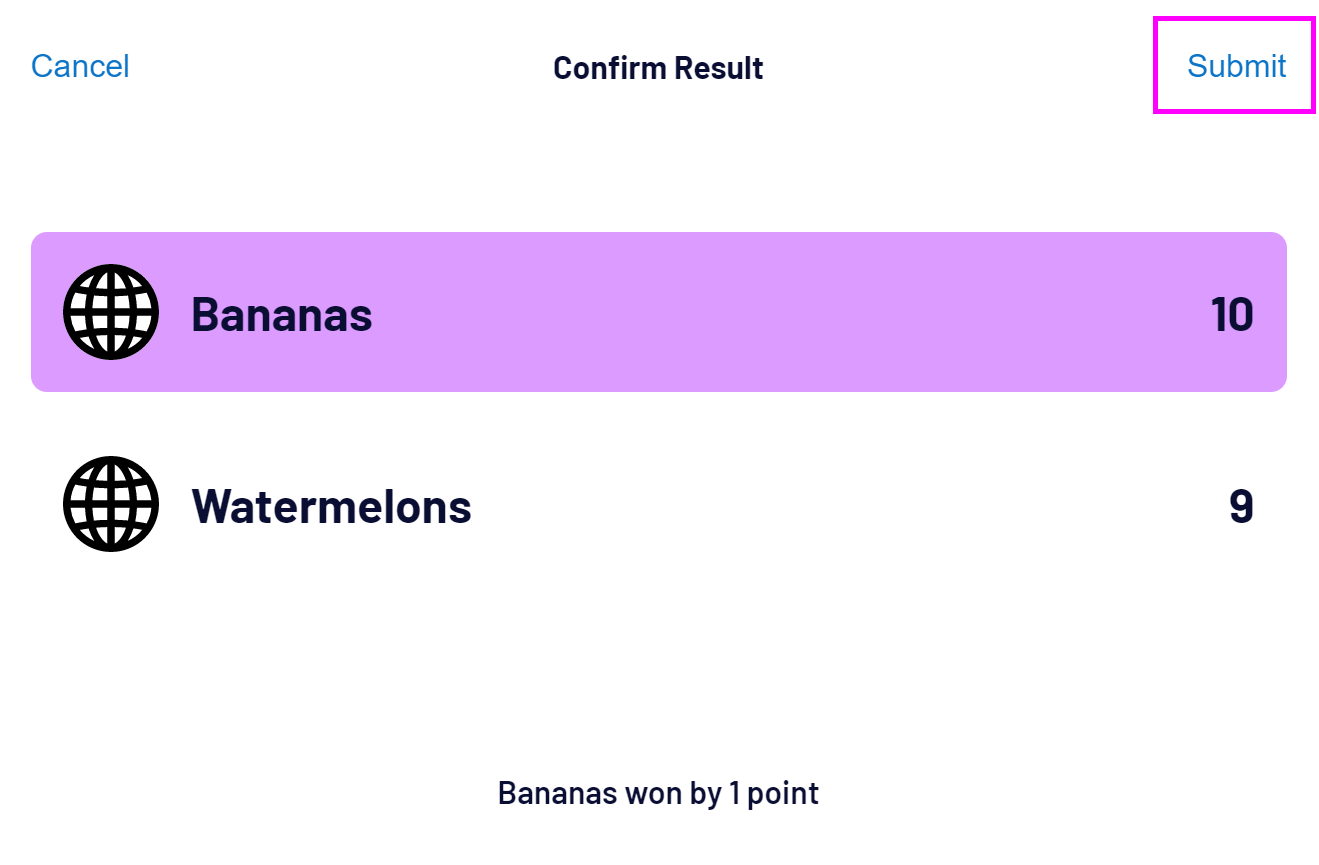 If the scores are incorrect, select Cancel, then adjust the scores by adding team scores or undoing game events.
Finally, enter the session 4 digit number PIN, and then select Confirm: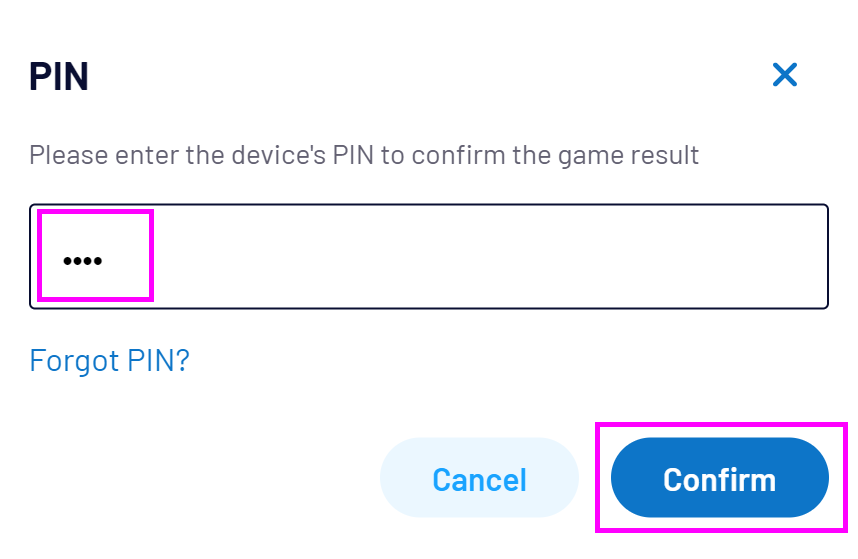 Congratulations! The game's result has been submitted, and the game will now appear in the list of Completed games: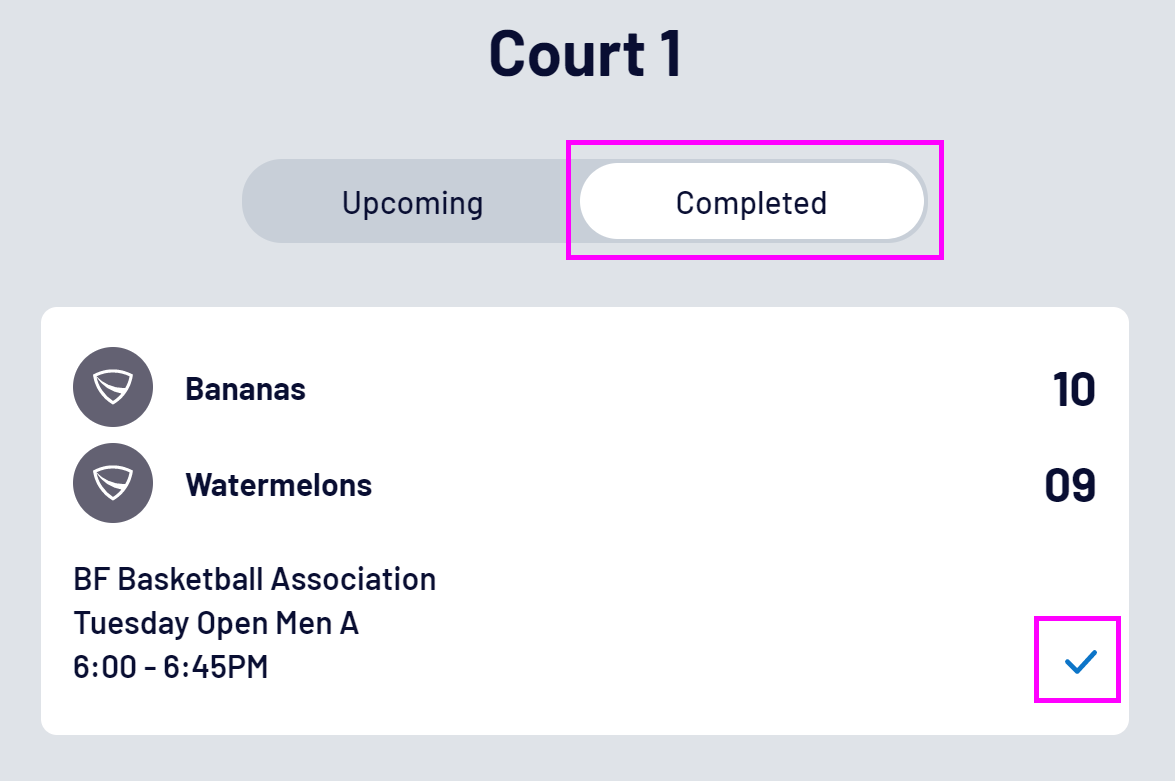 A Tick icon appears when a completed game is successfully published and visible on the PlayHQ Discover Site.
Live Scoring
Game results are visible throughout the game if the scoring device was online during the game. The game status will remain 'In Progress' until the game is submitted successfully.
Publishing rules
If a game's result has already been finalised in the PlayHQ admin portal or submitted by another electronic scoring device, it will not be overridden by any subsequently submitted game results.