Applicable to: Association and Club Administrators, Scorers
Application(s):

Electronic Scoring Portal

> Live Scoring

This article will cover the following:
Provides a link to the PlayHQ electronic scoring setup guide for administrators
How to download Electronic Scoring in a web browser window
Resources:
The electronic scoring setup guide for administrators provides a one-page summary of the steps required to set up an electronic scoring session on a device, select a game to score, and publish game results to PlayHQ.
The PlayHQ electronic scoring application can be used to score games in a non-connected environment. In this situation, game details and in-game actions are temporarily stored on the device until such time as the device is reconnected to the internet. Ensure that game results have successfully been sent and received by the PlayHQ platform prior to logging out of the electronic scoring session.

Handy Hint: Need to maximise the number of players/coaches able to be viewed without scrolling?
If you have downloaded the Electronic Scoring Application to your device, open the application and set the viewing size (Zoom setting) via the menu item located a the top-right hand section of the scoring window (Customise and Control PlayHQ Scoring Application):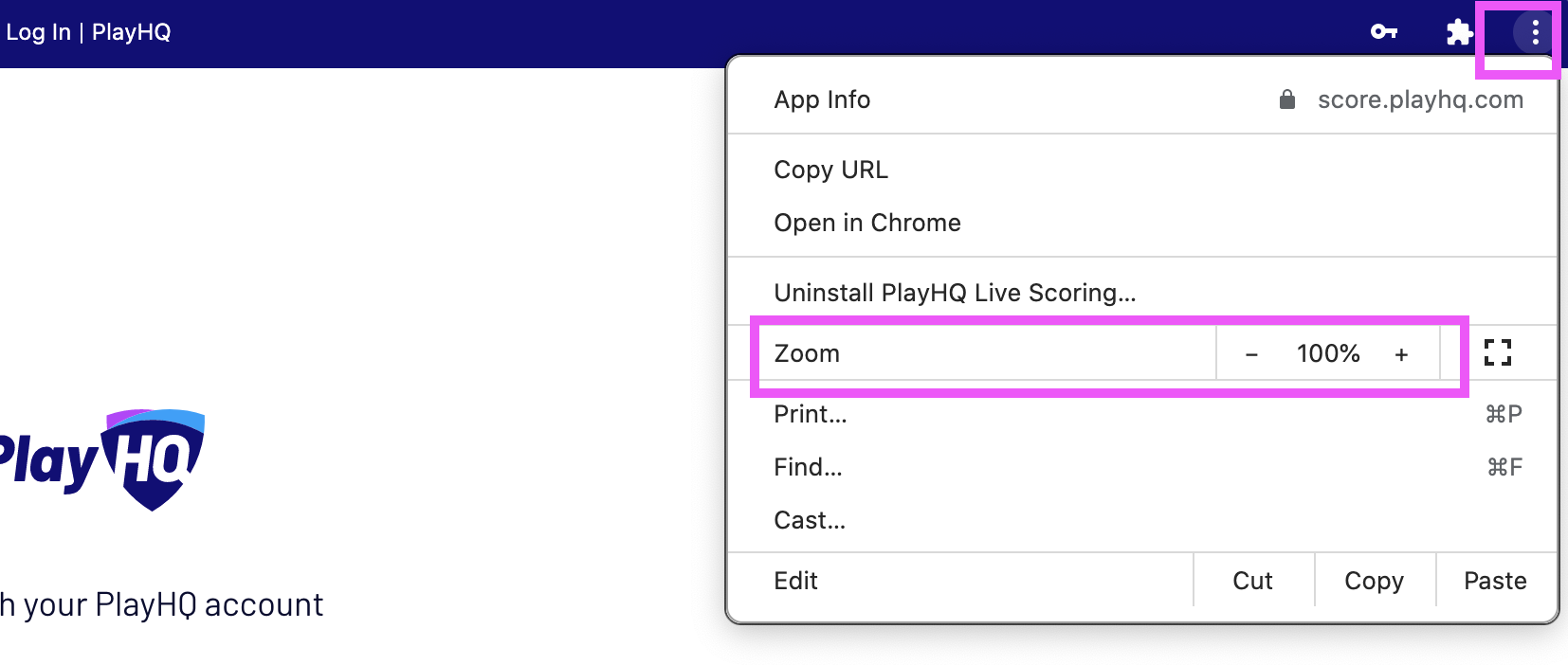 If accessing Electronic Scoring in a web browser window, use the keyboard to set the degree of Zoom in the web browser (typically via the keys 'Command/Control' plus either '-'/'+')

If using a tablet device, orientate and lock the tablet to Portrait view.
Downloading the guide
Download the guide by selecting the Download link below.