To generate a report, go to the Reports menu.
Available reports are listed in the 'Competitions', 'Financial', and 'Orders' tabs:
Once a report has been generated, there will be a success message displayed at the bottom of the page indicating that report is ready to be downloaded: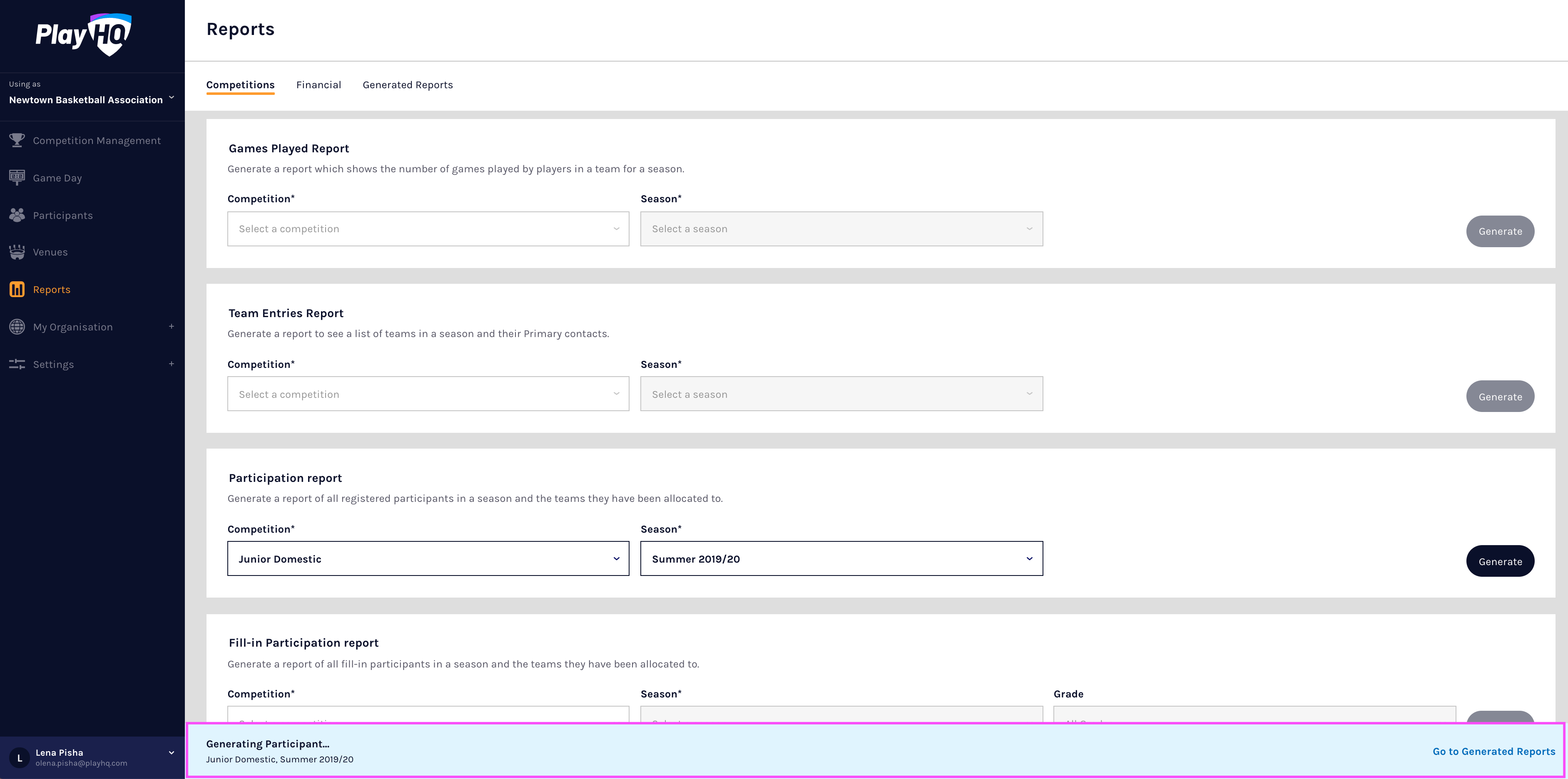 Select the 'Generated Reports' tab to view the list of generated reports and download your report. All recently generated reports will display in a list starting from the most recent one. Each report has a Report name, Organisation / Competition / Season / Date range (depending on the type of report), date created, report generation status, and a 'Download' button:

Generated reports are available for download for 7 days, after that they will be deleted from the system and disappear from Generated Reports list.
Once you click the 'Download' button, the corresponding report will be downloaded in .csv format.
Reports data refresh
'Advanced reports' data is being refreshed hourly. A timestamp against each report indicates when the report's data was last refreshed: