The Government Vouchers Report generates a report of all the government vouchers that have been applied against the organisation's registration fees in the organisation hierarchy. The information in this report can be used to redeem the vouchers on the relevant government portal.
To generate a Government Vouchers Report, select Reports, then the Financial tab, and then the Government Vouchers Report. Select the relevant Dates to run the report, and then click the Generate button: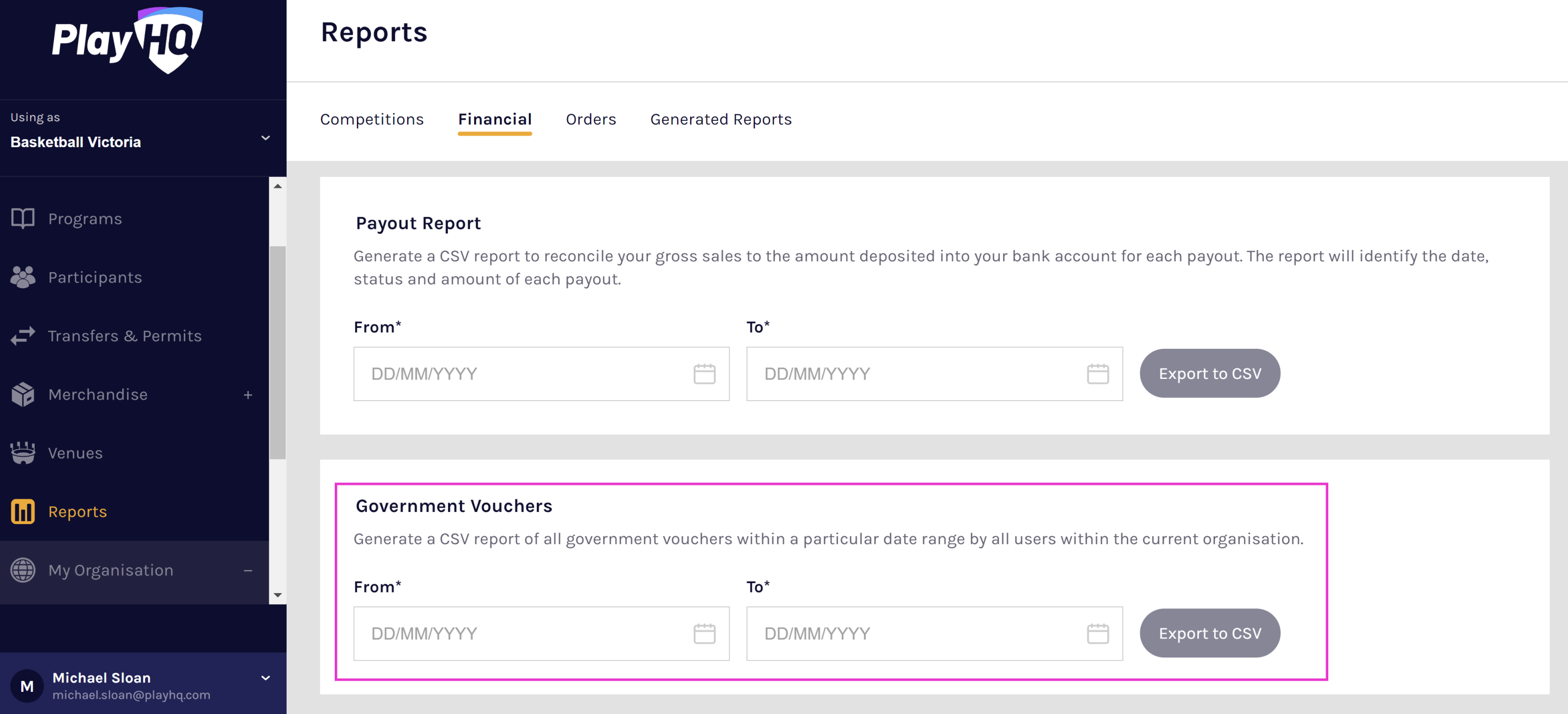 Note: All organisations in the hierarchy will be able to see the government vouchers applied.
Select Export to CSV to complete the process. The report will generate information based on the following fields:
Game Date
Child first name
Child surname
Order Number
Organisation Registering To
Child Gender
Child Date of Birth
Child Suburb
Child Postcode
Medicare Number
Parent/Guardian 1 First Name
Parent/Guardian 1 Last Name
Parent/Guardian Mobile Number
Parent/Guardian Email Address
Competition
Season
Fee or Product Name
Government Voucher Name
Government Voucher Amount
Government Voucher Amount Applied
Government Voucher Number
Used a voucher this calendar year?
Member prior to using voucher?
Integrated Voucher Status
Integrated Voucher Redemption Date
Integrated Voucher Code