This article describes how to configure a competition in the PlayHQ admin portal.
A Competition contains one or more seasons. Participants register for each season, are allocated to their team/s, and the teams fixtured for the season. A competition is typically named 'Junior Domestic', 'Senior Domestic', 'Australia Day Tournament', 'Country Representative League' for example.
PlayHQ allows three types of competition:
Domestic
Home and Away
Tournament
Each 'type' of competition contains features that assist the administrator in the quick set up and management the competition.
Create a competition
Creating a new competition is a two-step, guided process. Select the Competition Management main menu item, then the 'Add Competition' link, and complete the setup form, selecting the appropriate Competition Type and Format, entering a Competition Name, setting the Visibility and activating New Player Approvals or Transfers if applicable.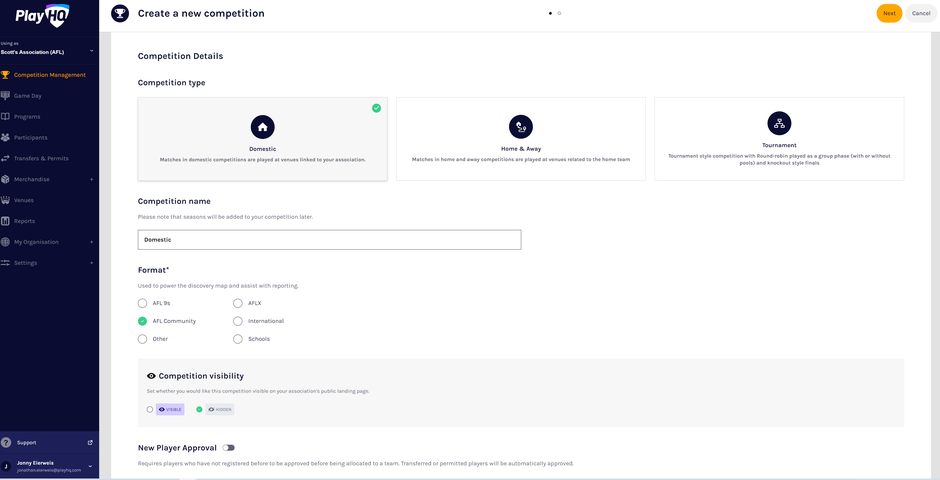 Click the Next button, to now complete the Grade Default Settings that will apply to new grades created for the competition. These settings include:
Ladder type and its visibility
Scoresheet template (for printed scoresheet)
Total game slot time (the total time from one game to the next)
Period type (halves or quarters)
Length of each period
Player limits (used to restrict the maximum number of players in a team's game line-up)
Overtime
Time-out limits
Foul penalties (personal and team)
Note: Grade settings can be refined for each individual grade if required.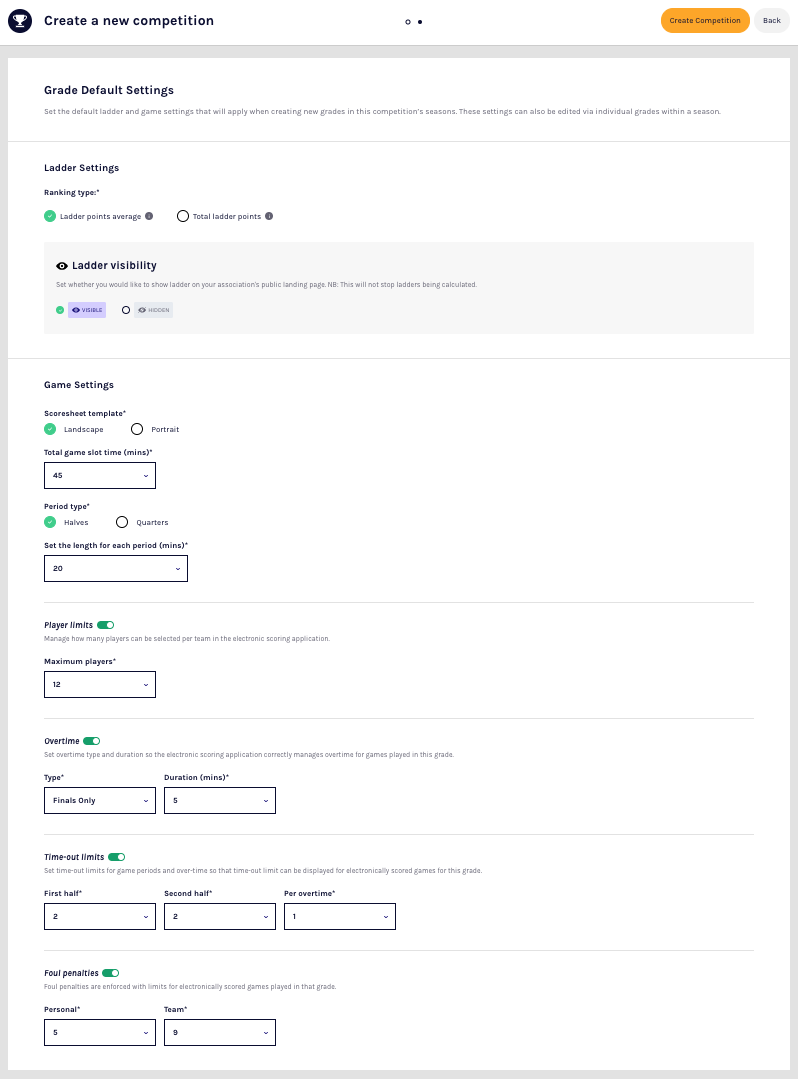 On completion, select the Create Competition button. A competition tile will be created on the Competition Management landing page.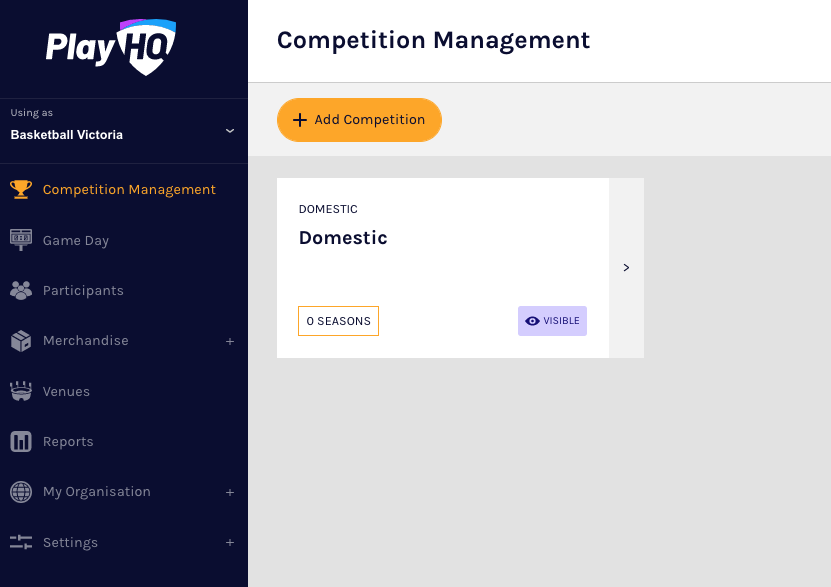 Congratulations! Your new competition has been set up. You can proceed to set up a Season.
If you need to Edit, or Delete a Competition, follow the steps below:
Edit a competition
You can update the competition details at any time by selecting the relevant Competition tile, and then selecting the Settings tab. From here, you can update details using the General, and Grade Defaults sub-tabs.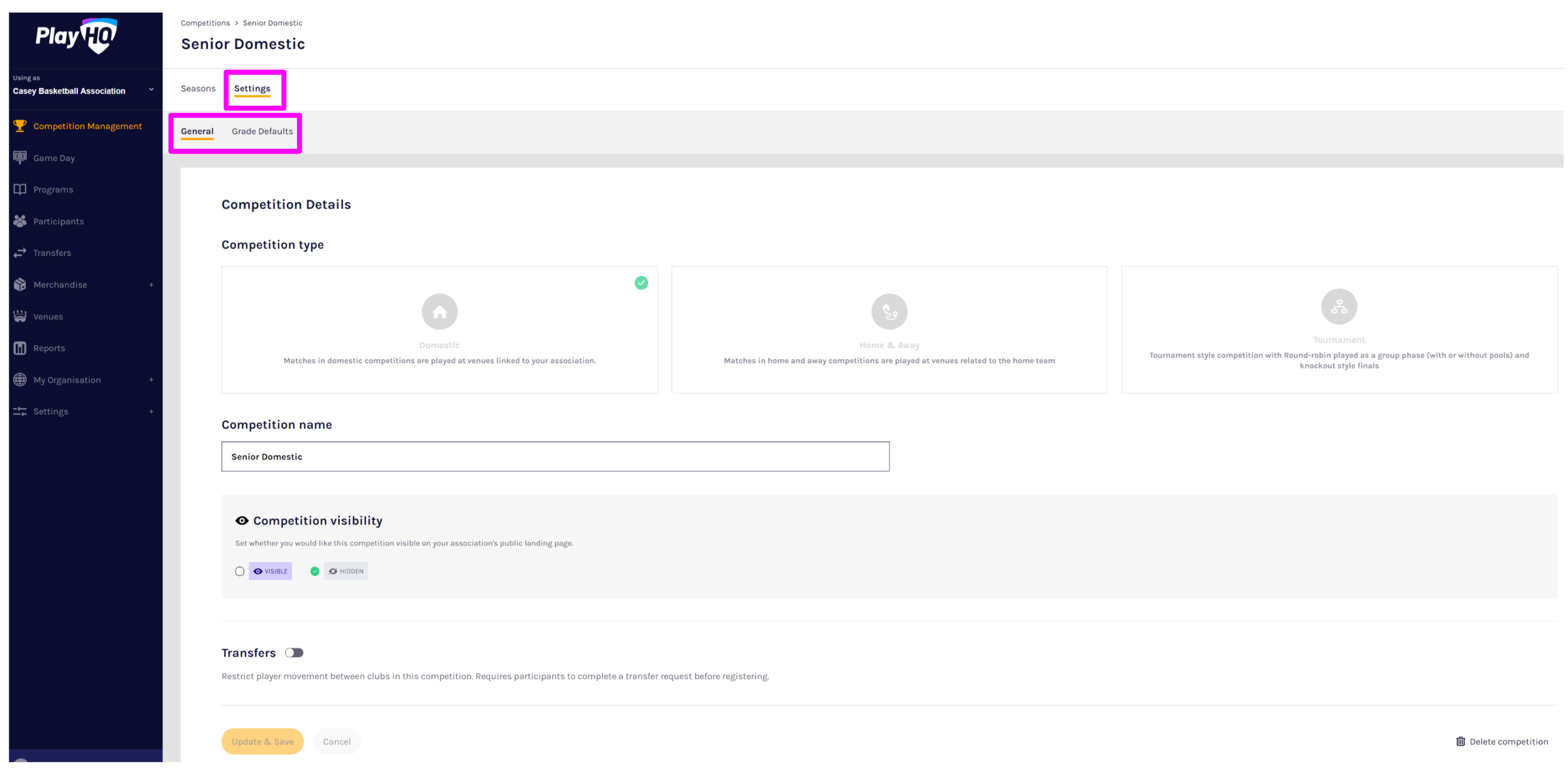 Note: The Competition type cannot be edited.
Update the information you would like to change, and then select Update & Save.
Delete a competition
You can delete a competition by selecting the relevant Competition tile, and then selecting the Settings tab. From the General sub-tab, select Delete competition.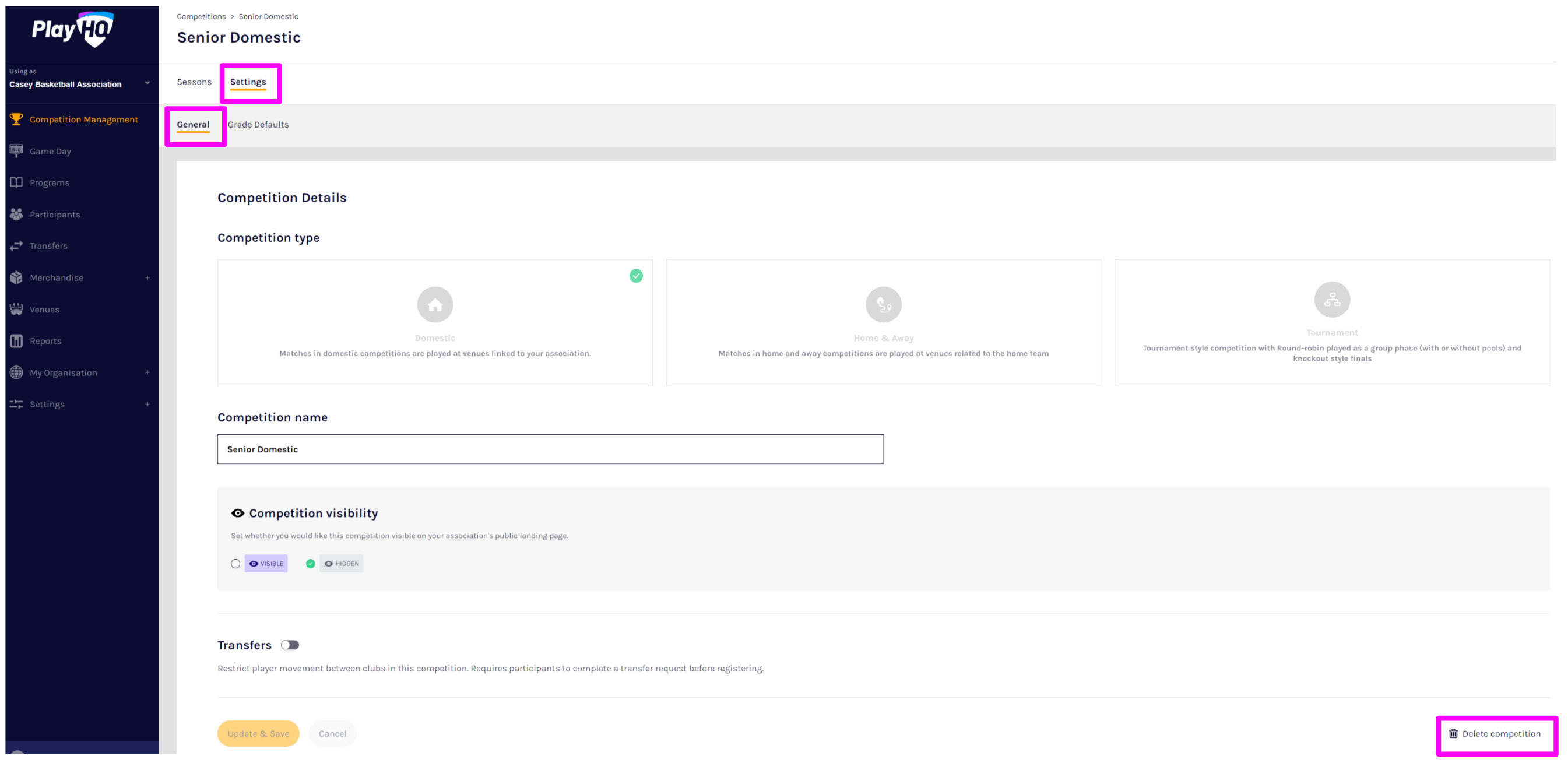 Note: Delete competition will be disabled is the Competition contains one or more Seasons.
Confirm the deletion by clicking 'Delete competition', or click 'Cancel' to return to the previous page without deleting the competition.