You'll find yourself on the Fees page in the registration process after you've either completed the Participant Details page while registering as a player, team manager, or coach or have completed the Team Details page while registering a team.
Fees page
On this page, you'll see the following information presented:
Registration fees applicable to the registration
Terms and Conditions
Registration fees
In the Fees section of the page, you'll see any fees due for payment, as well as a sub-total.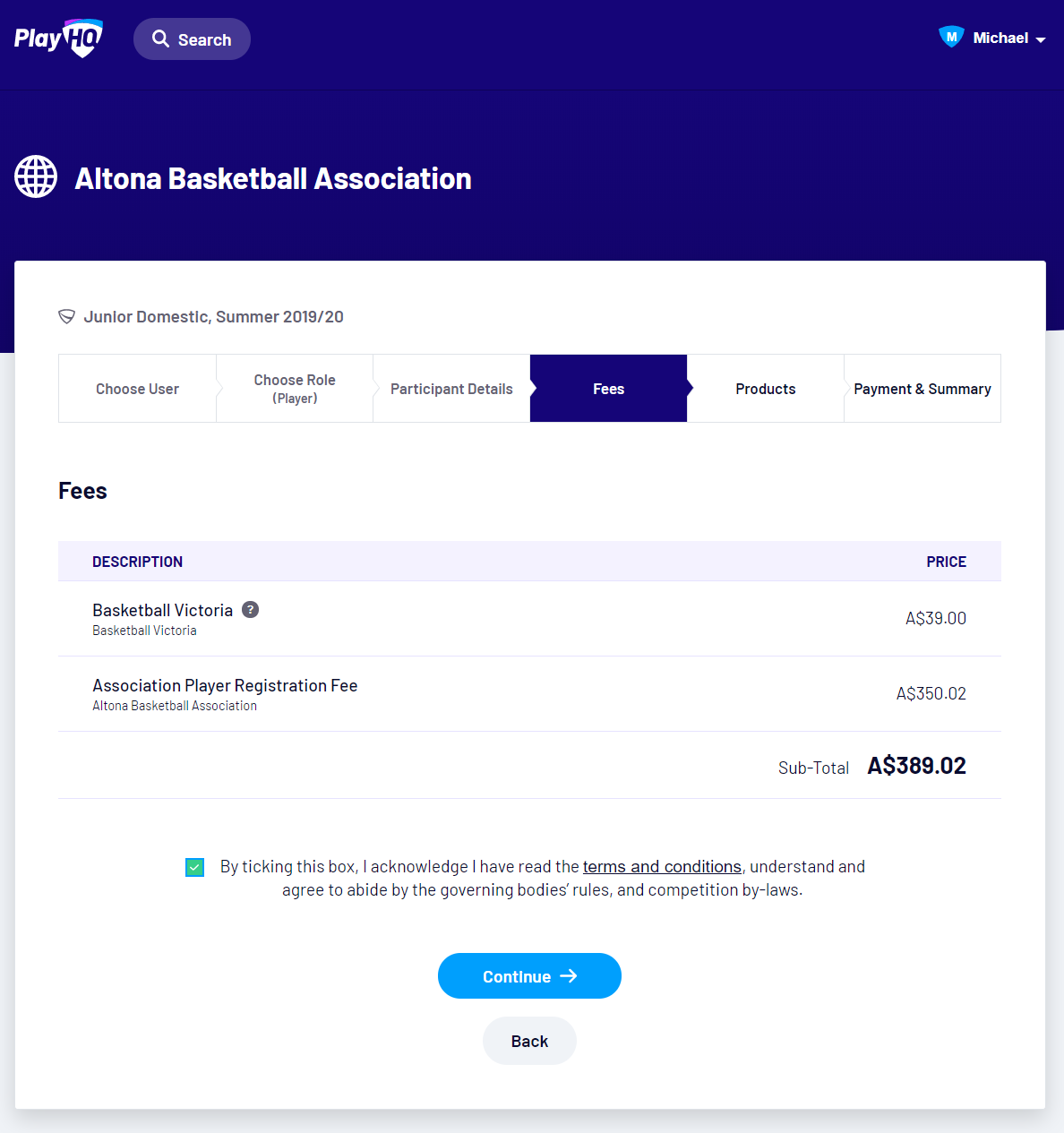 Fees are set by the organisation you are registering to, and may also include governing body's fee. Please reach out to the organisation you are registering to with any queries you have regarding fees.
Terms and Conditions
At the bottom of the page, you'll need to tick the terms and conditions box in order to proceed to the Products, or the Payment & Summary page. You can click the Terms and Conditions link in the text next to the tickbox to view the detail of terms and conditions.

Once you've viewed the registration fees and have accepted the terms and conditions, you can choose the Continue button to progress to select products or complete your payment, if required.