Once participants have registered for a Season, and teams have been created, participants can be allocated to teams. A participant can be allocated to more than one team from their one registration. Alternatively, a participant may make a separate registration for each team they are playing in. This article covers the allocation of participants - players, coaches, and team managers - to teams.
Allocating players to teams
Access the relevant Team page to which you would like to allocate players, and then select the 'Allocate player' link in the Players section: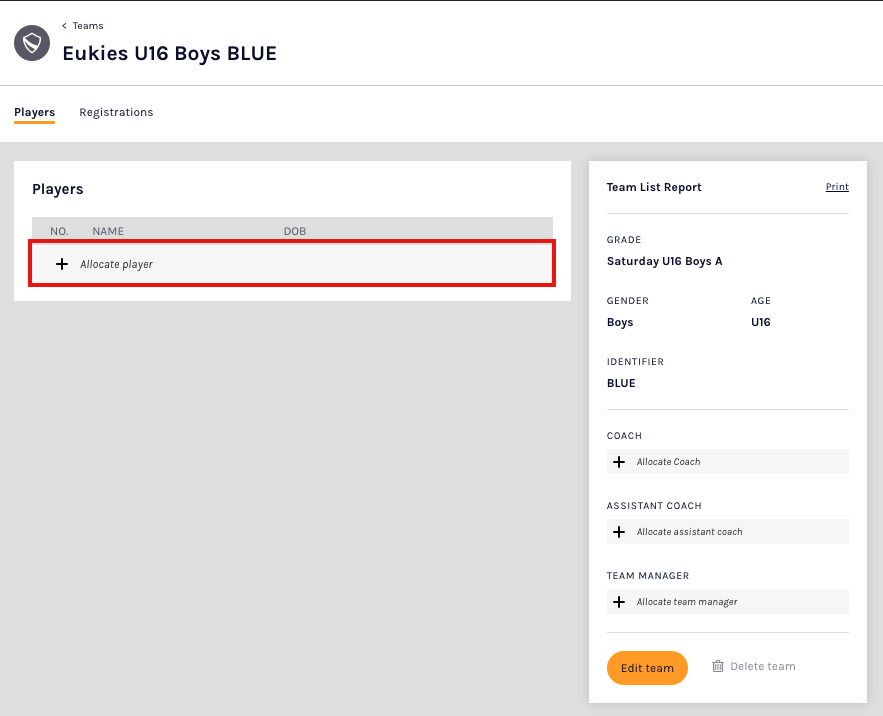 On the resulting screen, you'll initially see all of the registered players who are currently unallocated. You can filter this list with Gender and Date of birth (DOB) filters, or you can choose to allocate players who are already allocated by unticking the 'Unallocated' tickbox:

Tick the tickbox of the players you would like to allocate to the team, and then select the option to 'Allocate players':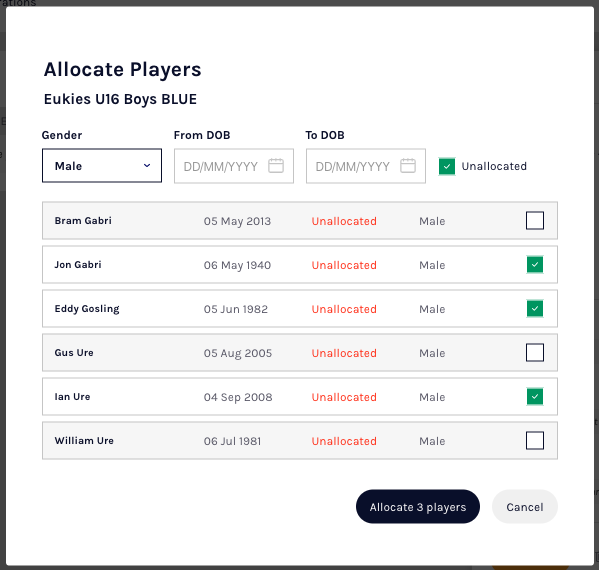 Once allocated to their team/s, players can be unallocated by clicking on the 'Unallocate' link.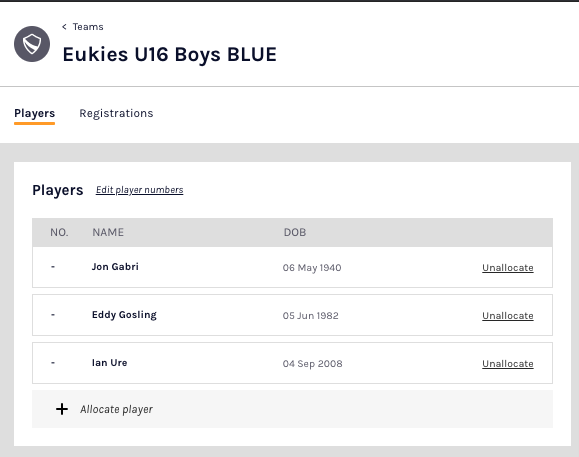 Editing player numbers
Once players have been allocated to their team/s, you can edit their player number by selecting the 'Edit player numbers' option located above the player list.

Enter player numbers for your allocated players on the resulting screen, and then select 'Save' in the upper right corner when you're finished: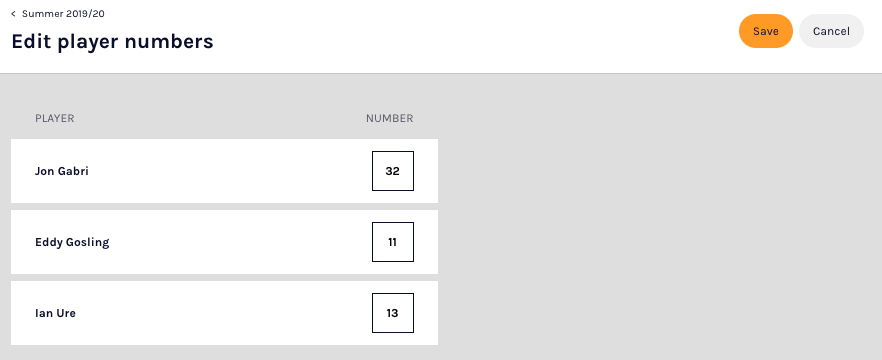 Allocate coaches, assistant coaches, and team managers to teams
The process to allocate coaches, assistant coaches, and team managers to teams is very similar to that of allocating players. Simply select the appropriate 'Allocate' button for the role you wish to allocate someone, and use the resulting page to filter and choose the appropriate coach/es and/or team manager/s: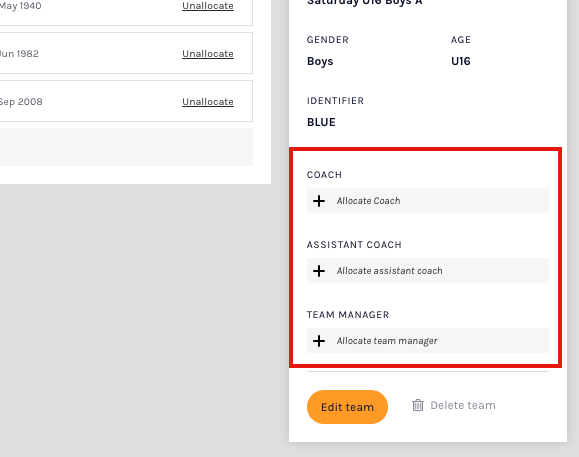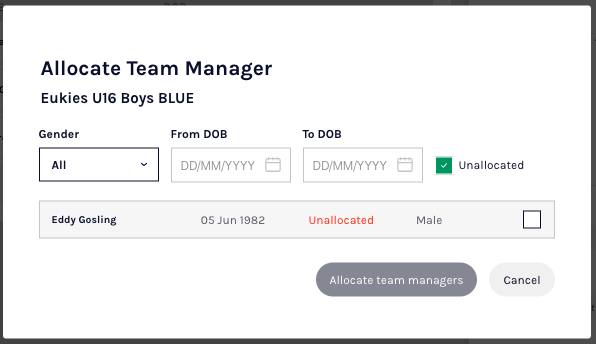 Note: You can only allocate participants who've registered as the role of Coach to Coach positions; and registered Team Managers to the Team Manager position.