You will need to assign teams from the regular season to finals once all game results have been entered for all regular season rounds of the grade. If the grade still has pending results, you can still view the finals rounds however, placeholder team names will display instead of specific team names. This article covers the following:
Assigning finals teams
Viewing assigned finals teams in the fixture
Assign finals teams
Select the Competition Management main menu item, and then the appropriate Competition and Season tile, and then select the Grades tab. Select 'View fixture' for the appropriate grade, and then select the Ladder tab.
Select the 'Assign finals teams' button: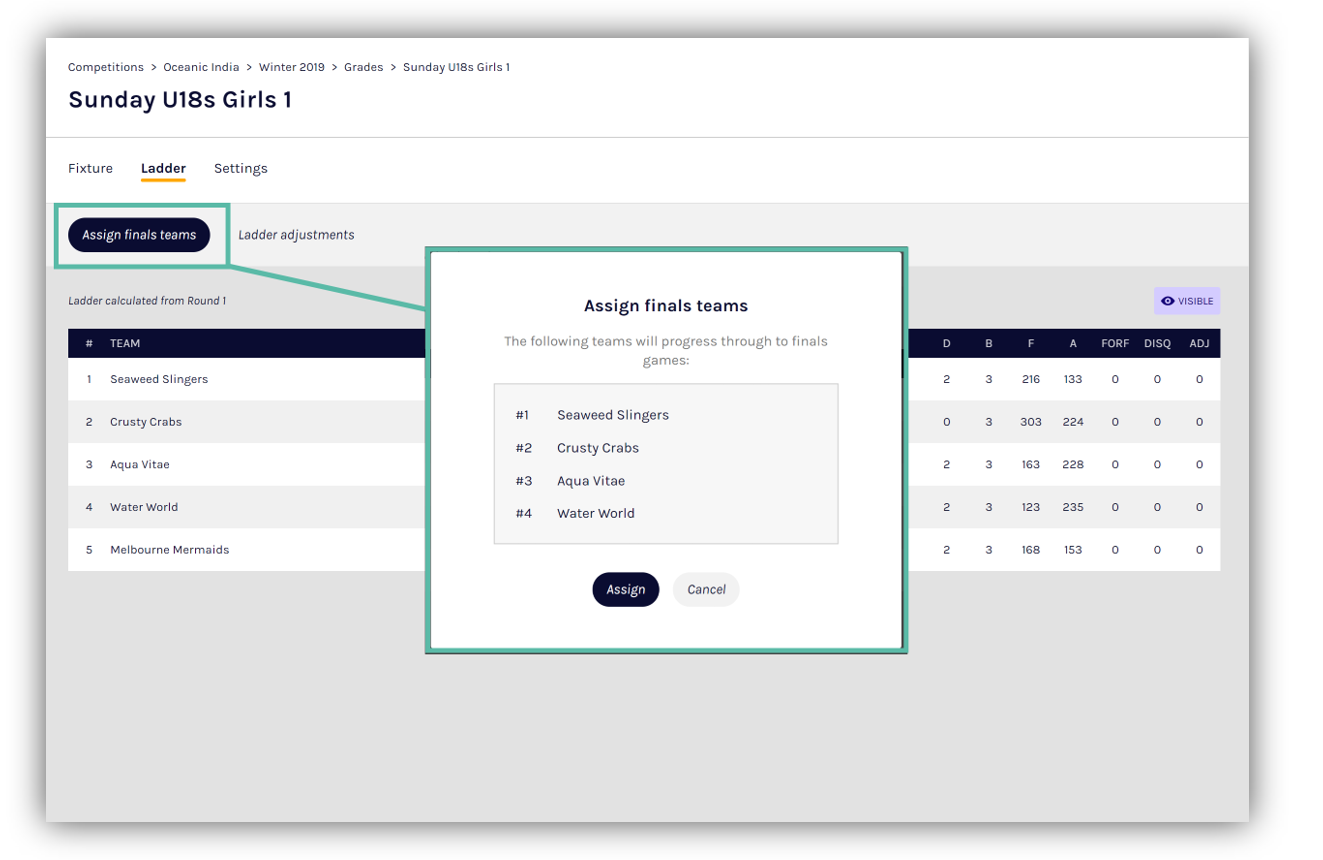 Note: This button will appear inactive until all games in the regular season have results, or the finals teams have already been assigned.
A list of the top-ranked teams from the grade's ladder will display in a popup window (modal). Select "Assign" to confirm the teams.
If you would like to amend the finals teams, select "Cancel" and head to Ladder Management to make adjustments to the ladder positions of teams. After adjusting the ladder order of teams, return to assign finals teams.
Select the 'Assign' button. A success message will appear to confirm that the finals teams have been successfully assigned.
View assigned finals teams in the fixture
Viewing the finals fixture will show the teams playing in the respective finals game/s. The finals fixture reflects the finals format chosen for your grade. Game details and scores and statistics can be edited by selecting the '3 dot ellipses' and then the appropriate option (Edit Game Details or Update Scores & Stats) beside the game you'd like to edit. For more information on how on this, head to Managing your finals game.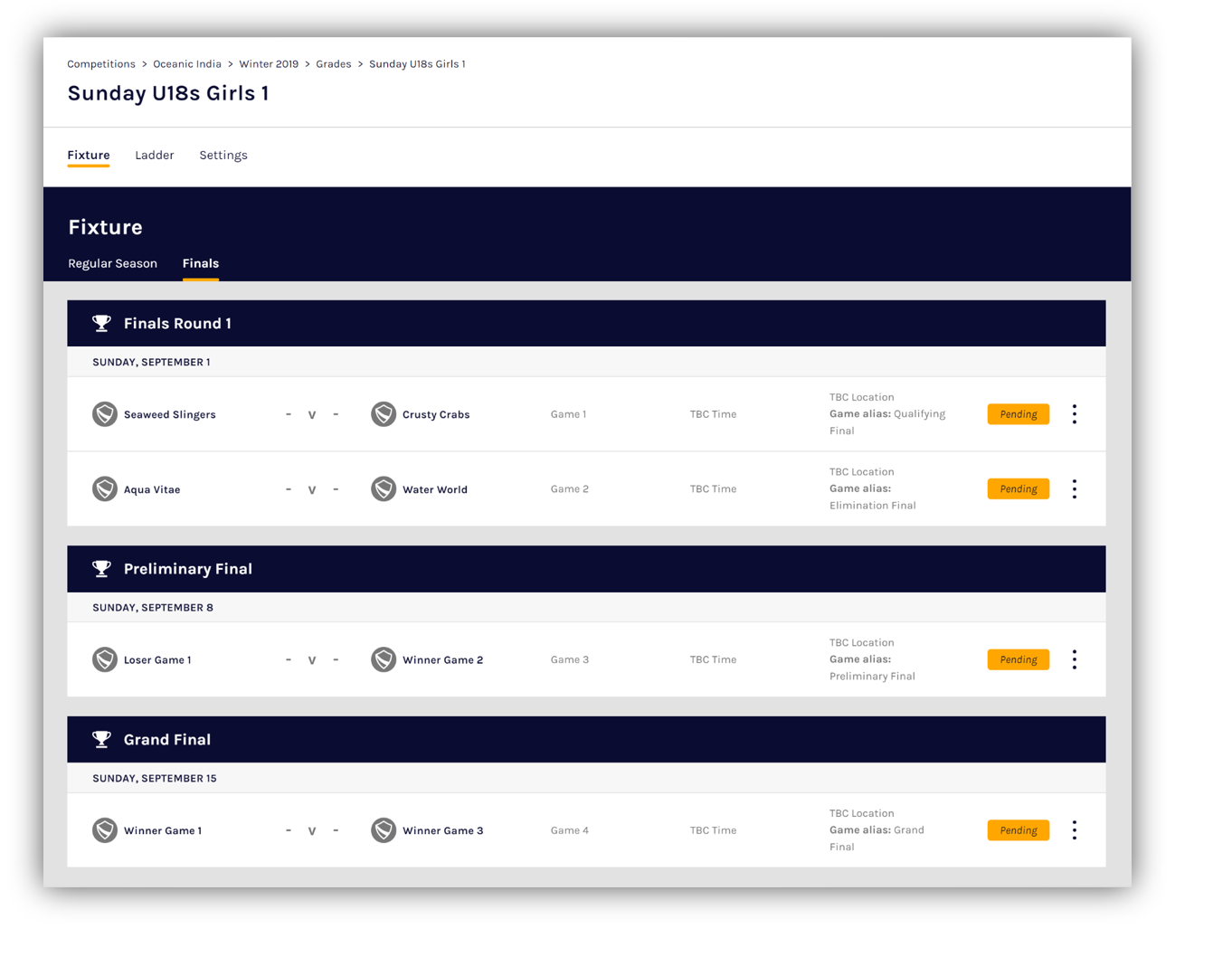 Assigning teams to a manually created finals game
Manually created finals games (and custom finals fixtures) do not have any progression rules applied to them so the system will not assign teams to those games when you click the 'Assign finals teams' button (see above):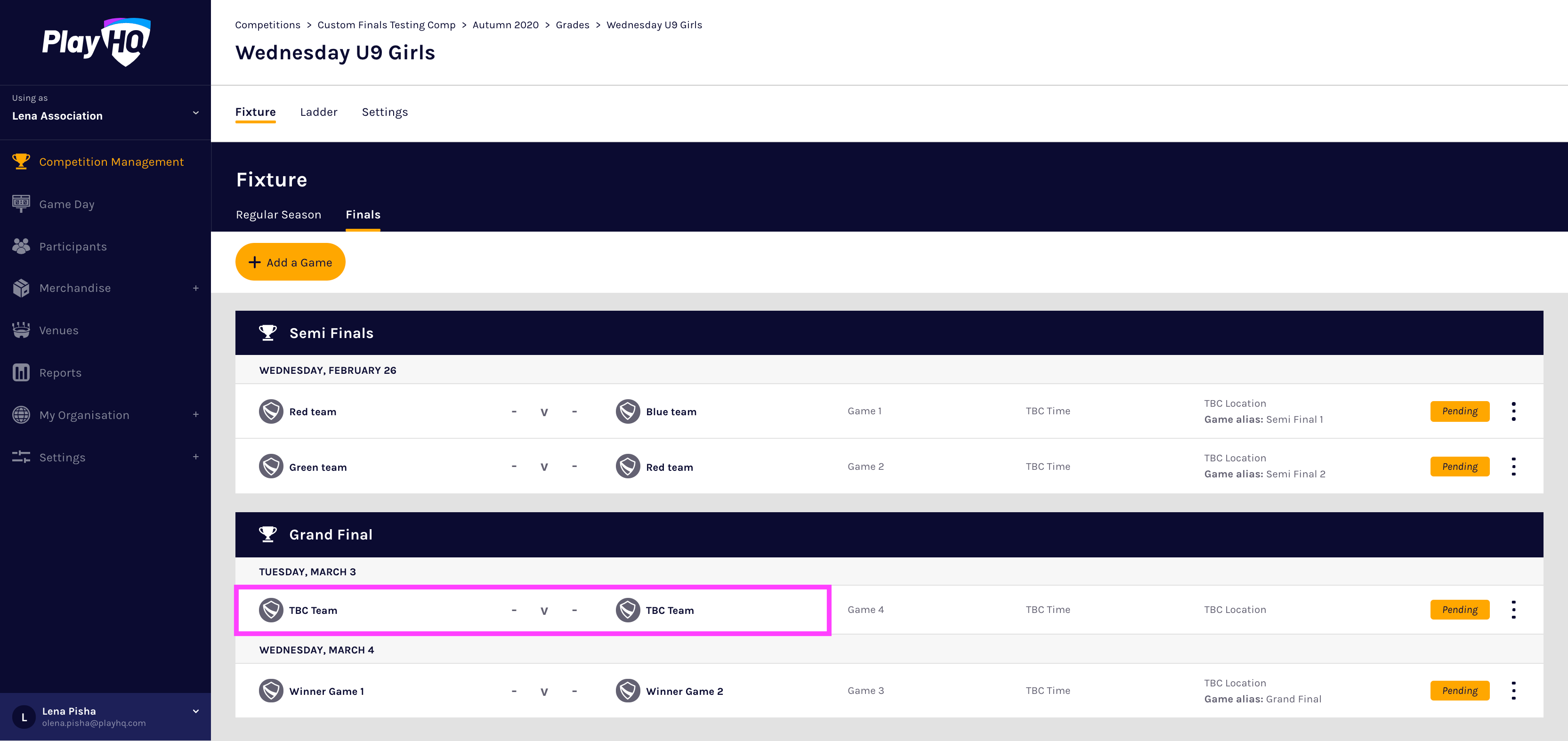 To assign teams to manually created finals games click the '3 dot ellipse' and then select 'Edit game details' and select team names from the list of progressed teams: