The Game Details page allows you to manage all aspects of a game from entering players, team scores and fouls, editing game scores, and overriding game results. Game results can also be overridden ie. by selecting abandoned, cancelled, forfeits etc.
To access the Game Details page for a given game, select the Game Day menu. The resulting page will display a list of games allocated to a given day. The default view is for today's date. If you are searching for games on a different day, use the 'Calendar' to select the date.
With the correct list of games showing, select the relevant game's 'Details' button to view the Game Details page.
Locked Games
Games are locked if scoring is currently live or if results are submitted via electronic scoring. A warning will appear if the Edit result button is clicked.

| | |
| --- | --- |
| Games with current live scoring | Games without current live scoring |
| To override game results, click Yes, Edit Game | To override game results, click Edit Result |
| | |
Set Override Result
The screen image below displays the Override options available for a game.
Select the 'Update changes' button to confirm your override selection.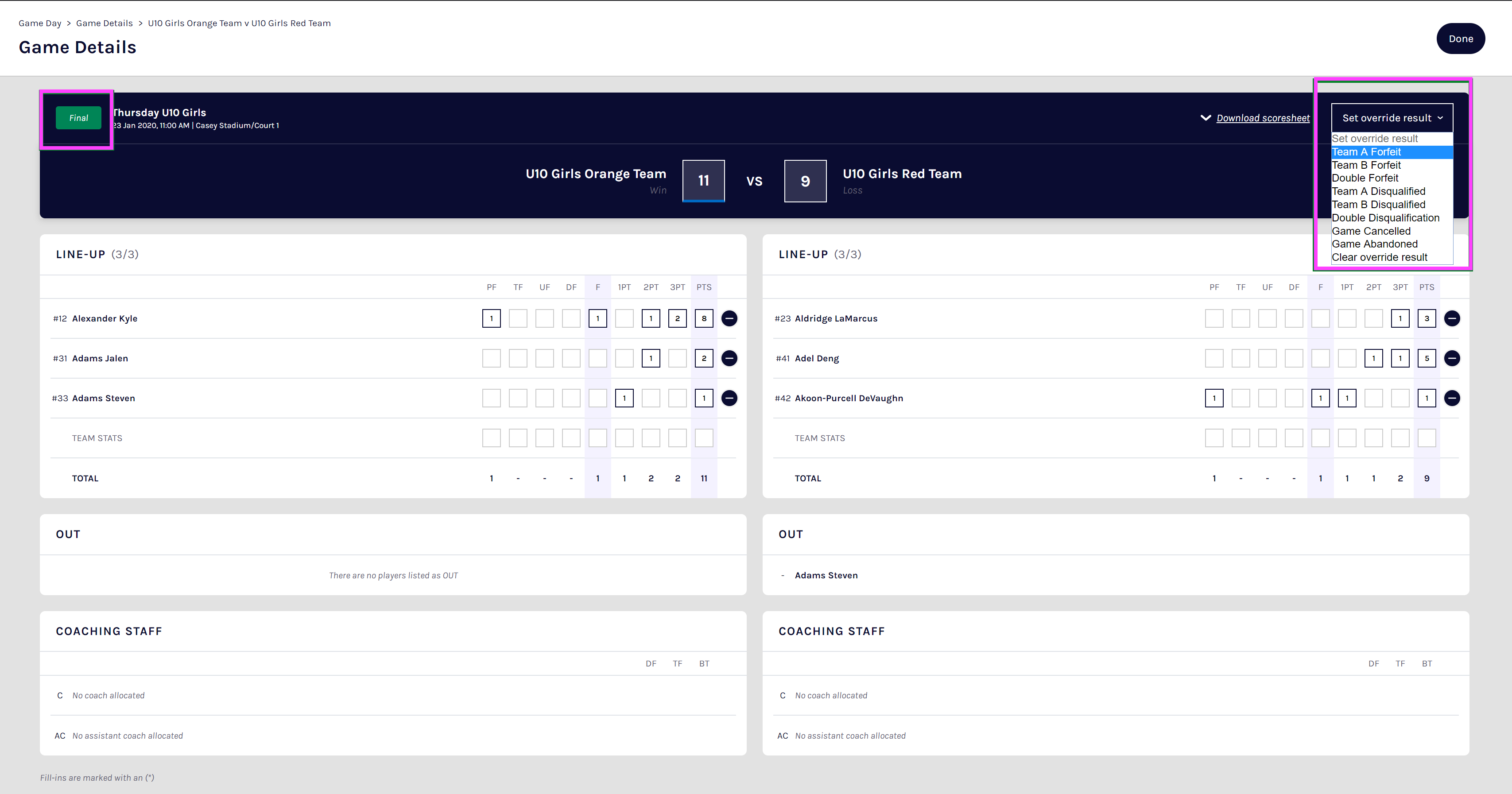 The game status on the left may change according to the override selection and you'll receive a notification of success message.
To better understand how your override results affect the game status, see the table below.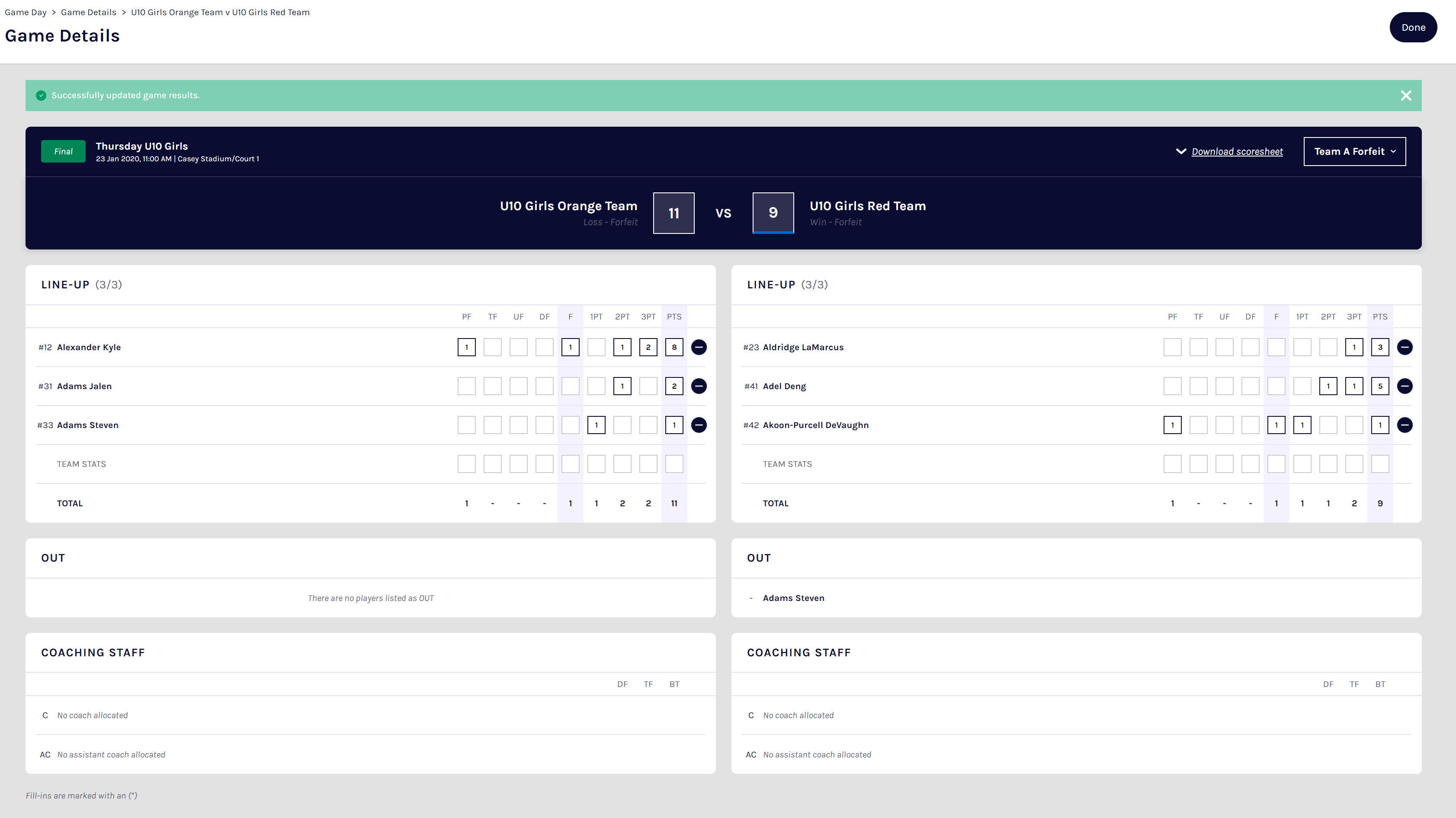 Override Result
Status
Game status
Description
Team A Forfeit
Final
A forfeit occurs when a team is unable to meet the basic standards for playing the game, either before the game begins or as a result of actions that happen during the game. In such a case, the team not forfeiting wins the match.
Team B Forfeit
Double Forfeit
Final
In the event of a double forfeit, both teams will have losses recorded against their record.
Team A Disqualified
Final
A disqualification occurs when a participant or team is removed from the contest due to a violation of the sport's rules. The exact violations that lead to a disqualification can vary. In such a case, the team not disqualified wins the match.
Team B Disqualified
Double Disqualification
Final


In the event of a double disqualification, both teams will have losses and penalties recorded.
Game Cancelled
Cancelled
In the event of a cancelled or abandoned game, the contest is considered null and void with no results recorded against teams and does not count as a game played.
Game Abandoned
Abandoned
Note: You can edit team and participant scores, fouls, and adjust player line-ups if required.
For more information on understanding game status.