For each successful team or individual registration, PlayHQ automatically sends two emails:
Confirmation of successful registration of the team or the participant; and
A tax invoice
PlayHQ sends an email containing an attached tax invoice to the email address of the PlayHQ account holder who has registered a team, themselves, or registered their child/dependant. A tax invoice is sent even if no payment was required during the registration process.
Please check your email junk or spam folder if you do not receive these emails to your inbox folder. Move the emails to your inbox to assist future emails not being sent to your junk or spam folder.
The PlayHQ tax invoice is sent as a PDF attachment similar to this example: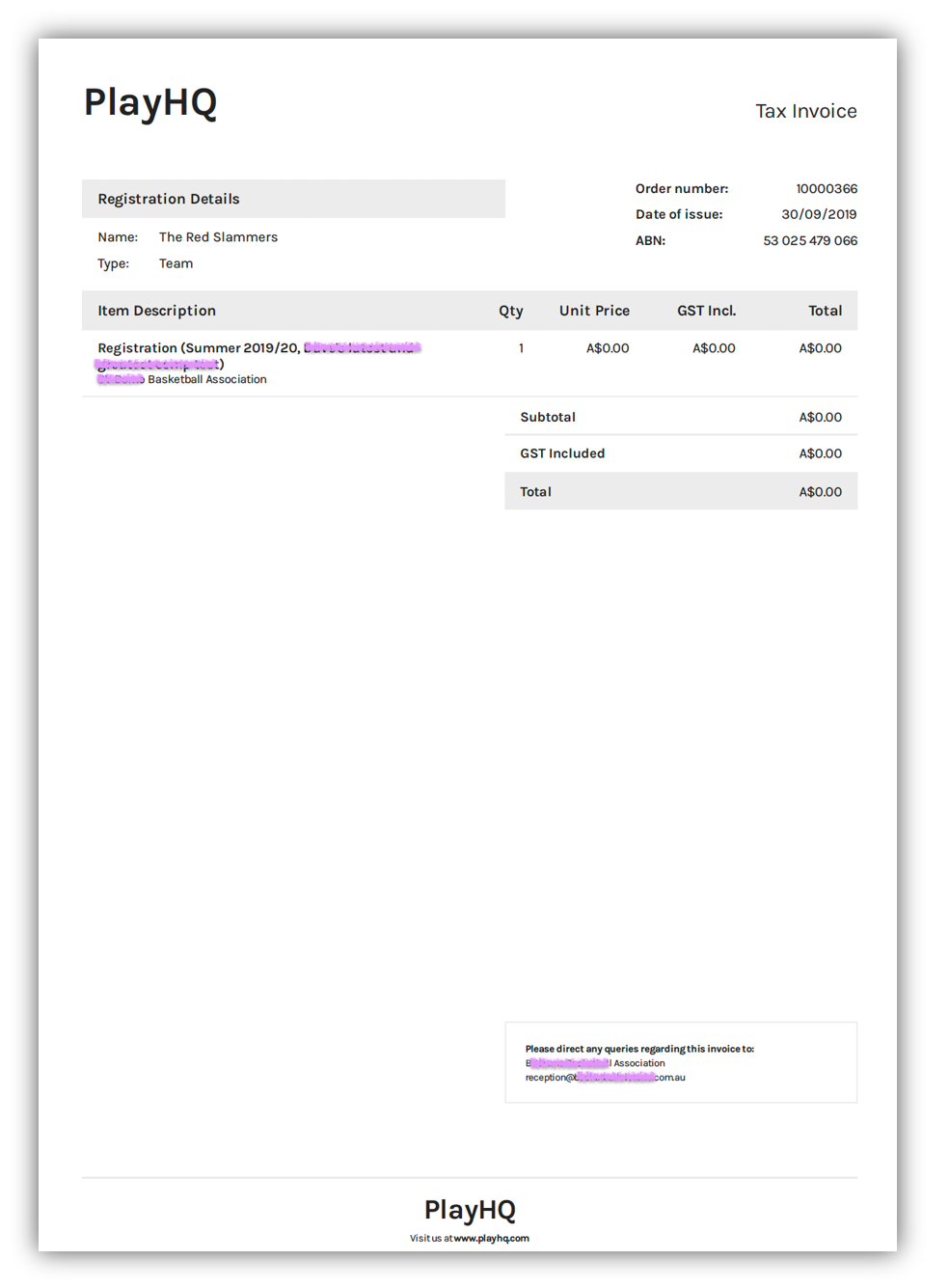 If you have made a payment at the time of registration, the payment on your credit card/bank statement will be recorded as payment being made to "PlayHQ".
Any vouchers redeemed are displayed as discounted values in the invoice.
If you have a query about the payment made, please contact the organisation detailed in the bottom right of the Tax invoice.
Note: You will need a computer/mobile that can access the Portable Document Format (PDF) to view a PlayHQ tax invoice. You can download a free PDF Viewer at https://get.adobe.com/reader