This article describes how to record coach fouls in the PlayHQ electronic scoring application.
Recording a coach foul
To record a coach foul, select the coach name: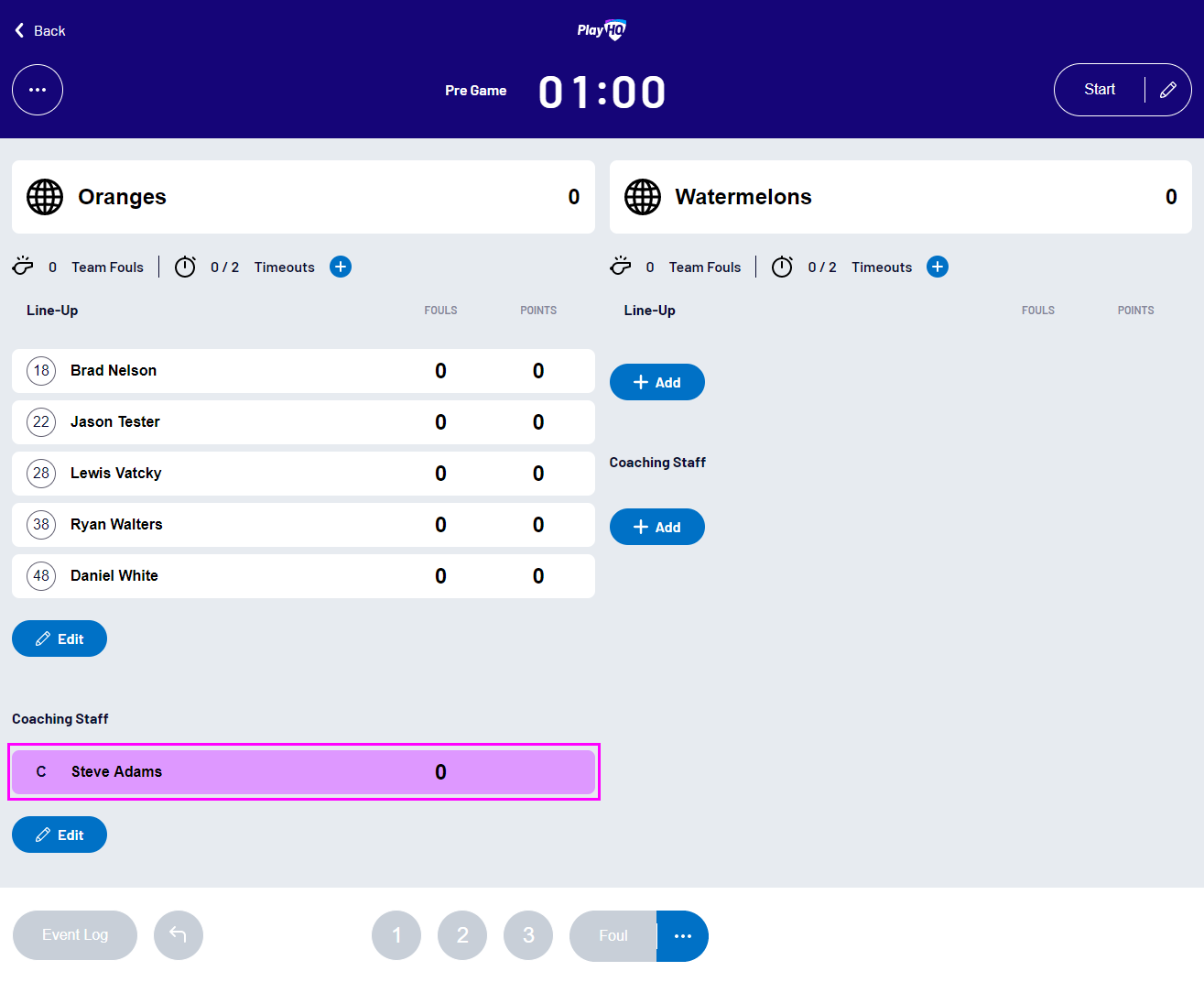 Then select the foul ellipses (...) menu button, and select the appropriate foul type: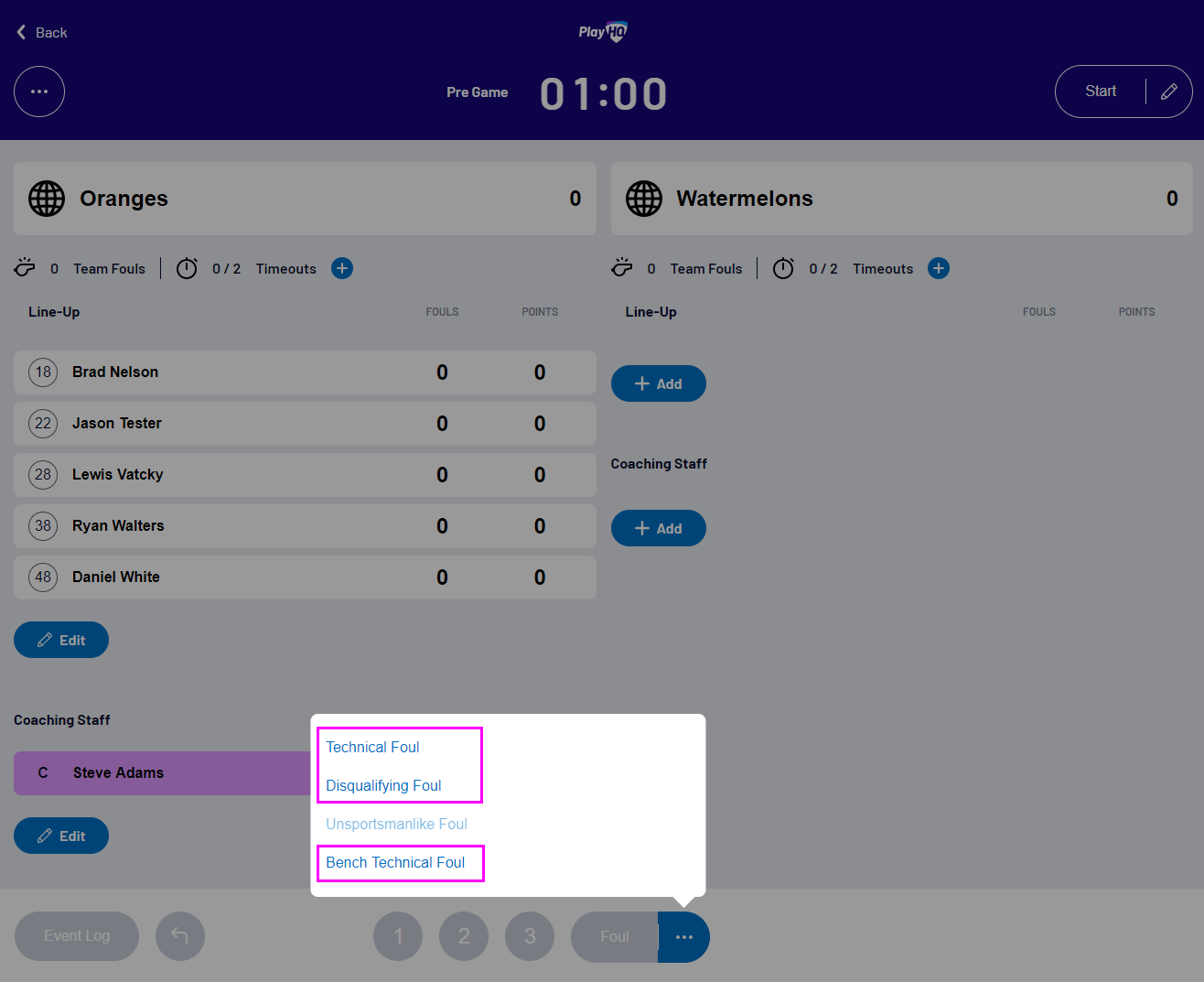 The coach's foul total will increment and a confirmation message will be displayed: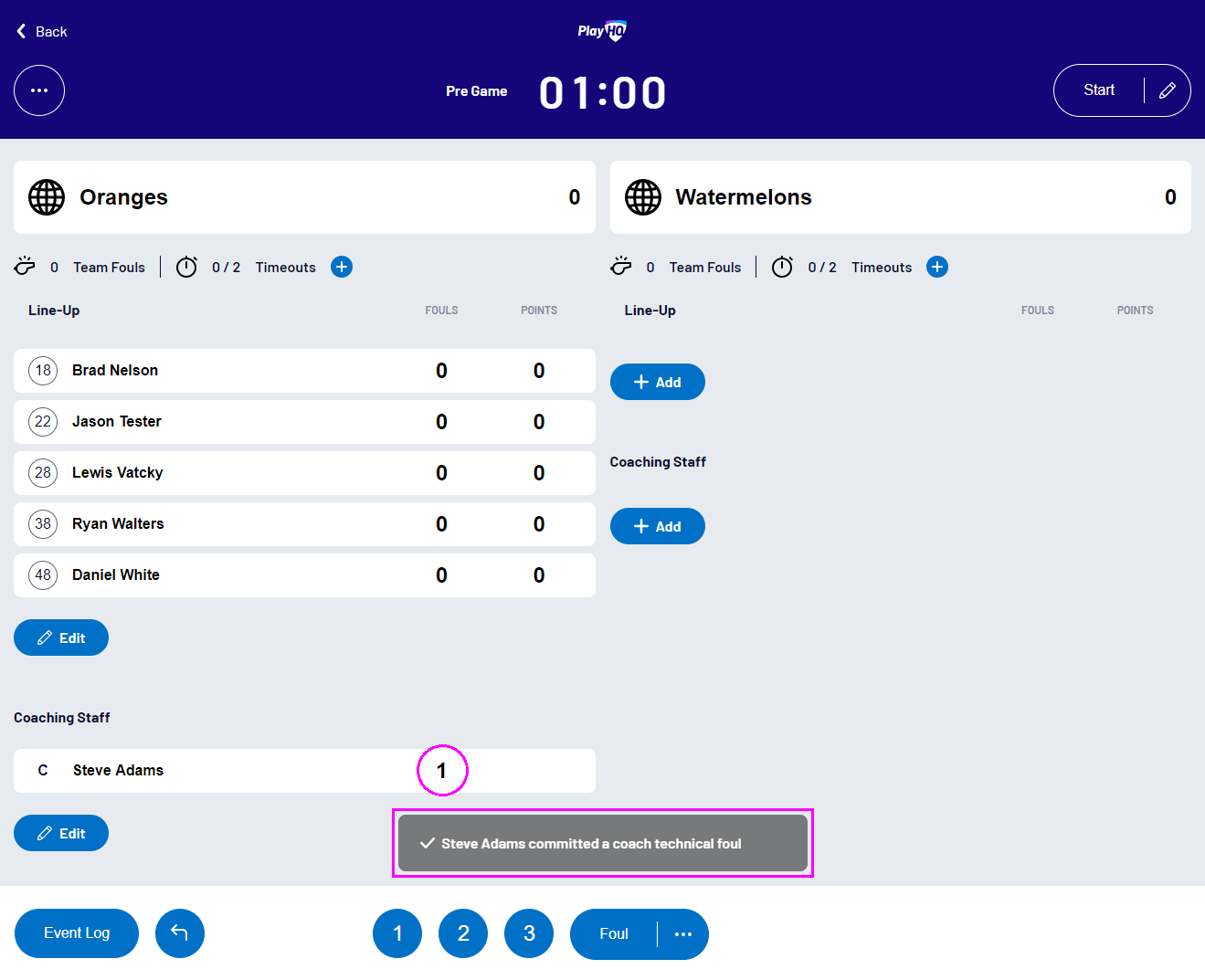 Congratulations! You've successfully recorded a coach foul.
Fouling Out
If a coach commits a Disqualifying foul, they will be automatically fouled out of the game: