After you've reviewed the fees applicable to your registration, and have accepted the terms and conditions on the Fees page, you'll find yourself on the Products page in the registration process.
On this page, you'll see the details of any products that are available to you to purchase. Use the following screen image and table to understand how to progress: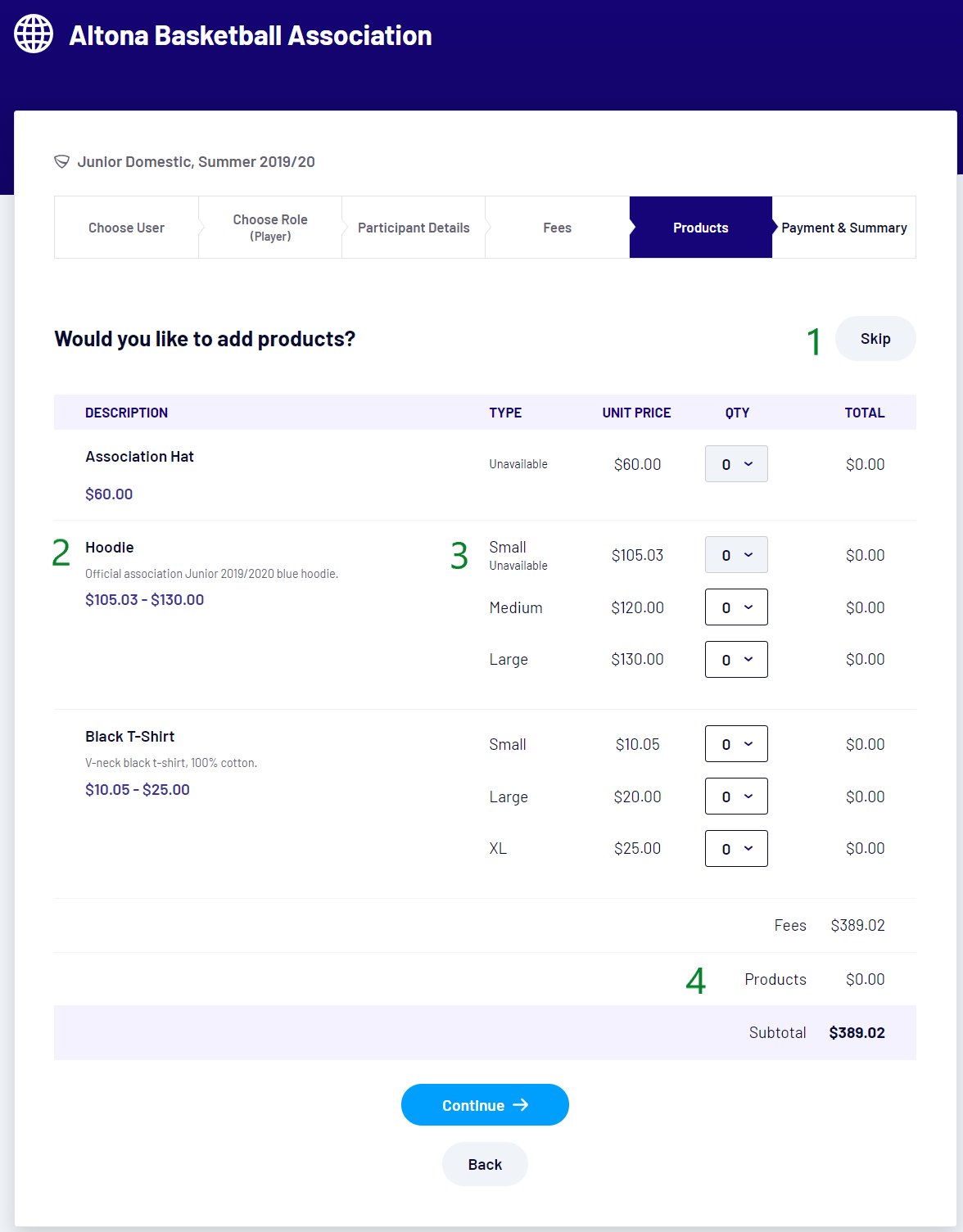 #
Section
Description
1
Skip button
When visible, allows the participant to skip the products page, and continue onto the Payment & Summary page of the registration process.
2
Product Description
Displays the:


product name
Any product image/s
description
price range from low to high

3
Product Details
Displays the:


variation name
if the item is unavailable for purchase
price
quantity to be selected (maximum of 15)
total dollar amount

4
Product sub-total
Product sub-total
Note: Some products may be marked as mandatory. If so, please make the appropriate selection and continue to review additional (non-mandatory) products, and then proceed to the Payment & Summary page to complete the registration.