The 'Games Played' Report generates a list of the games played by the participant in the team, in a season.
To generate the report, select Reports, then the Competitions tab, and then the Games Played report. Select the relevant Competition, and Season, and then click the Generate button: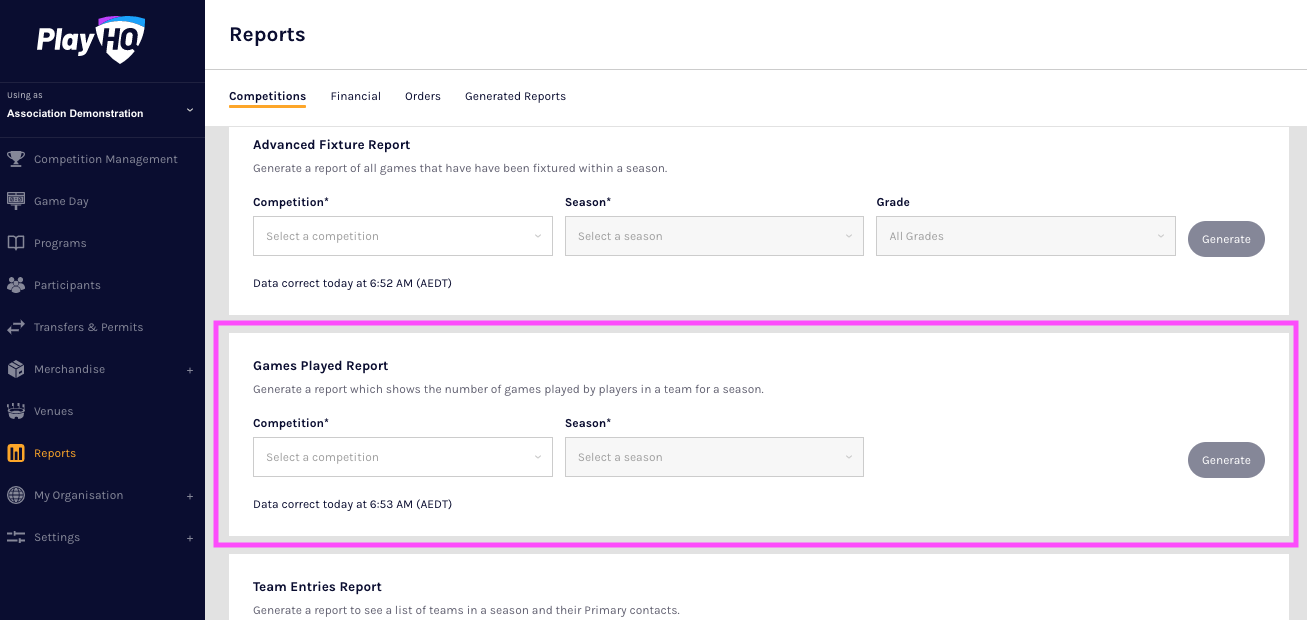 Note: Administration Body Administrators (ie. at State or Region level) will be able to select from an organisation option to view all organisations under them.
The report will be generated and a success message at the bottom of the page will indicate that report is ready to be downloaded: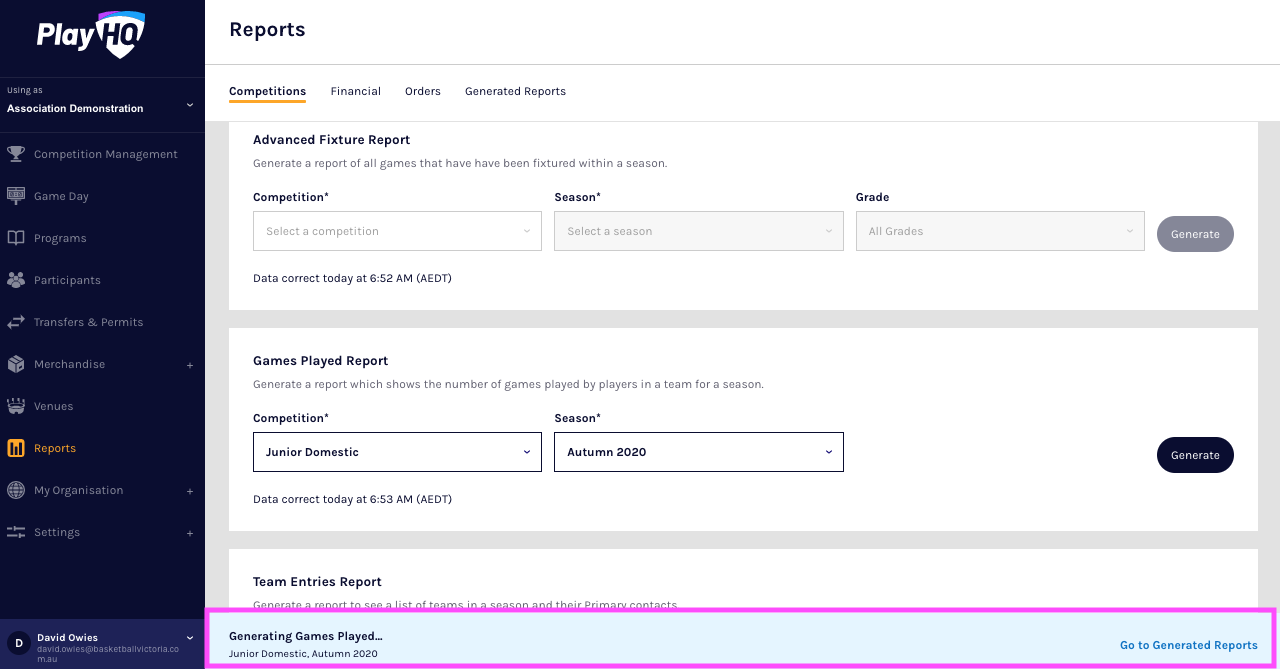 Go to the 'Generated Reports' tab to see the list of generated reports. Click the Download button to download the report in .csv format:

List of report columns:
Team
Current Grade
First Name
Last Name
Profile ID
Date Of Birth
Gender
Games Played
Finals Eligibility Criteria
Eligible
Reason
Appearance Type
Allocated To Team
Team Gender
Team Age Group
Team Identifier
Team Type
Club Name
Host Organisation
Competition
Competition Type
Format
Season