This article describes how to view the program organisations report.
Overview
The program organisations report allows administrative bodies to download a list of child clubs and associations that includes details of their involvement in a particular shared program season, including whether they have configured their registration form and how many participants have registered to their organisation.


Generate the organisations report
To generate the organisation's report, navigate to Reports, and select the Programs tab. Next, select the relevant Program and Season in the Organisations Report section, and then select Generate: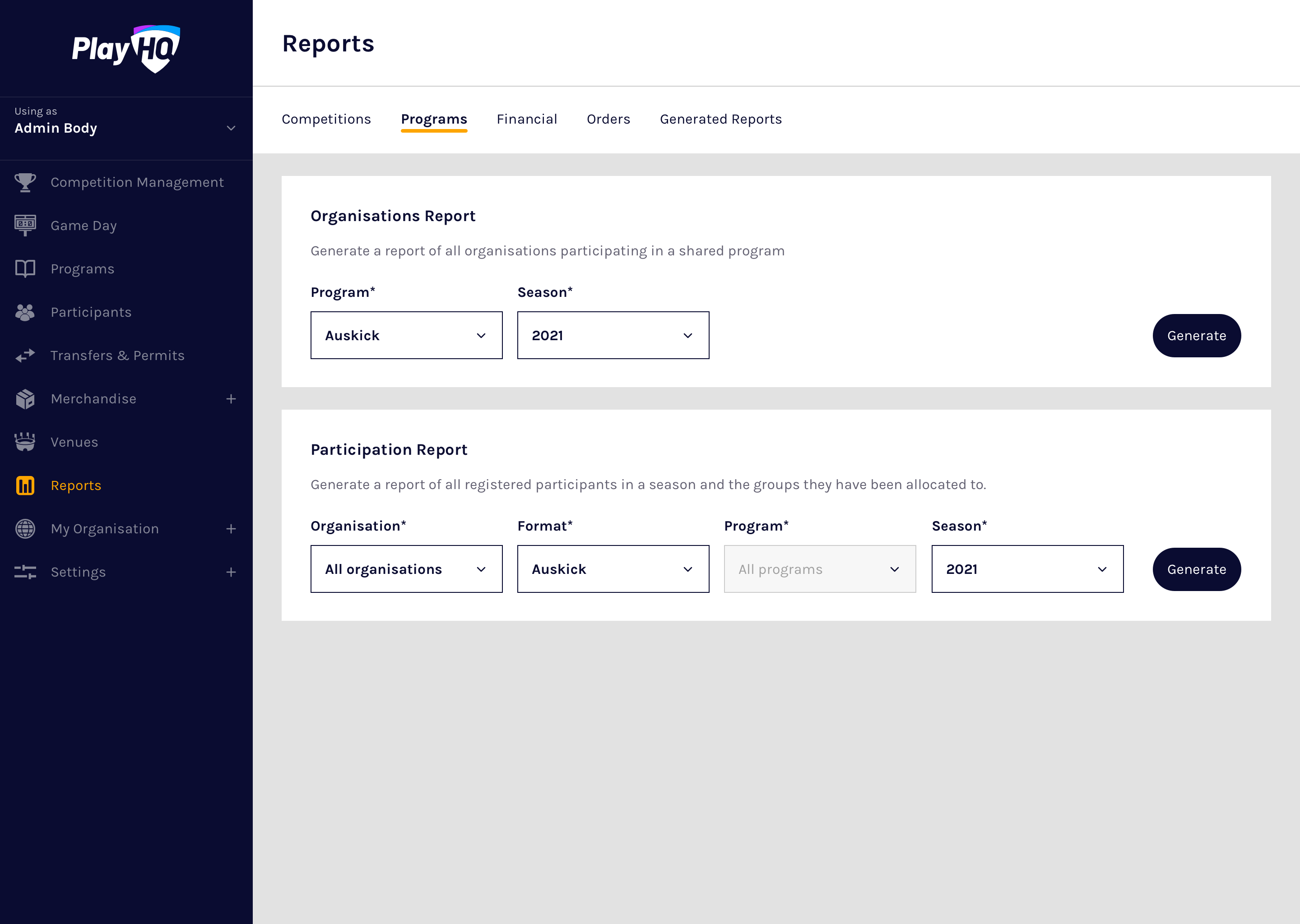 The report will be generated in the background and appear in the Generated Reports section when ready. Select the 'Download' button to download the report in CSV format.