This article explains how to continue scoring from a secondary device whilst maintaining the existing scores and stats.
Context
There are instances at games when the device that is used to score a game becomes unavailable due to low battery, software updates or other unexpected reasons.
In these instances the scorer may wish to continue scoring the game from a separate device without losing any data.
Before switching devices, the scorer should ensure that the original device is connected to the internet by checking their device wifi or 4G symbols and checking scores are syncing to playhq.com. This will mean that no data will be lost when switching to the secondary device.
Take over scoring from a secondary device
Select any live game that you wish to score

Select Download & Score Game. If you do this, the other device will no longer be able to score the game
Continue scoring the game with the latest scores and stats from the previous scorers device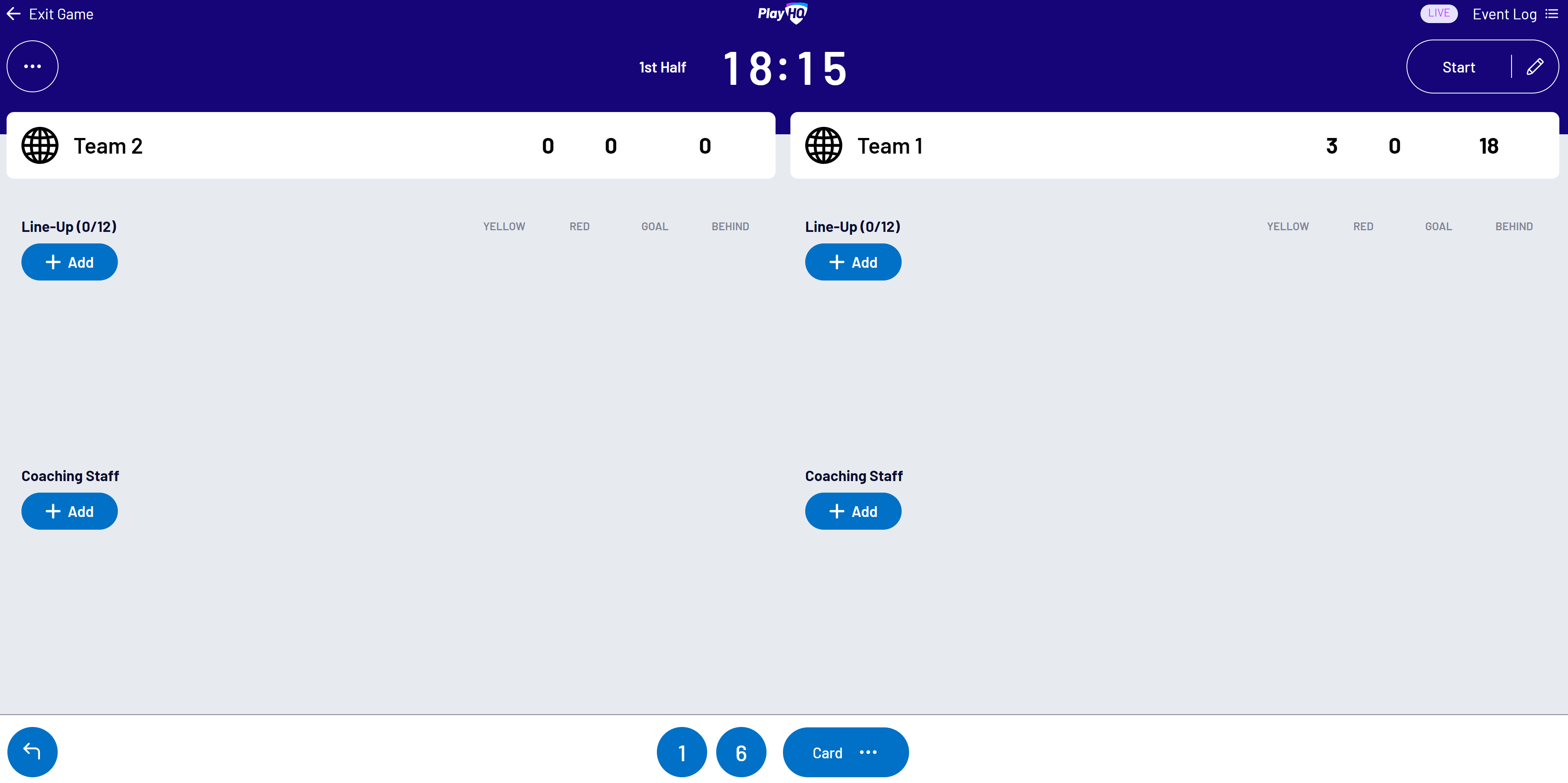 The original device will be unable to continue scoring, unless they take it back over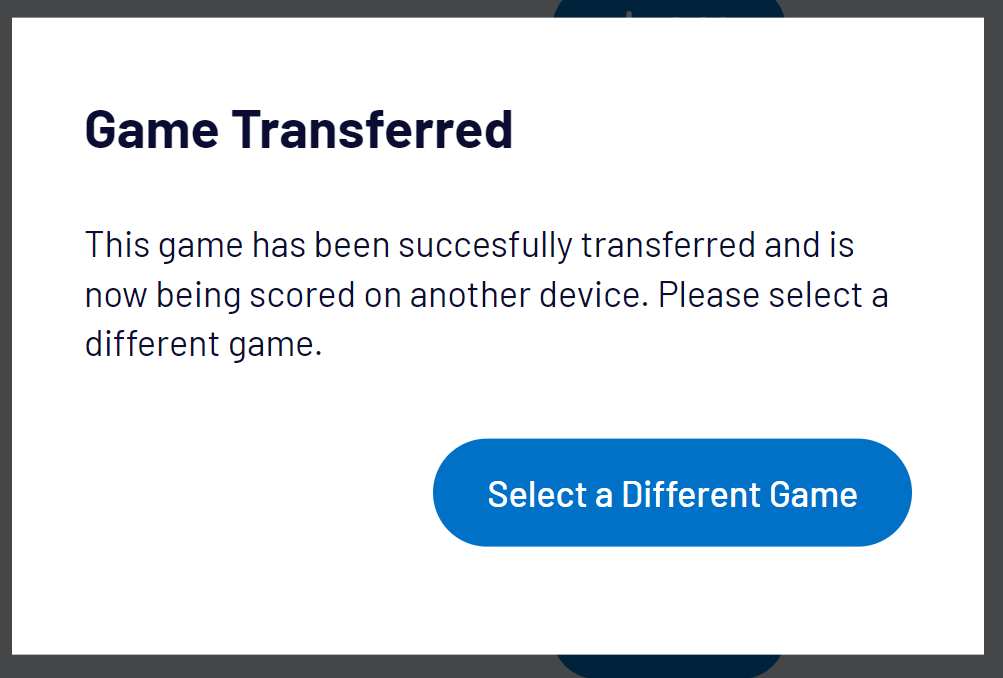 Take back the scoring to the original device
If the original device is available again, or if scoring has been accidently or maliciously taken from your device, you may take back the scoring
To start scoring the game again, select Select a Different Game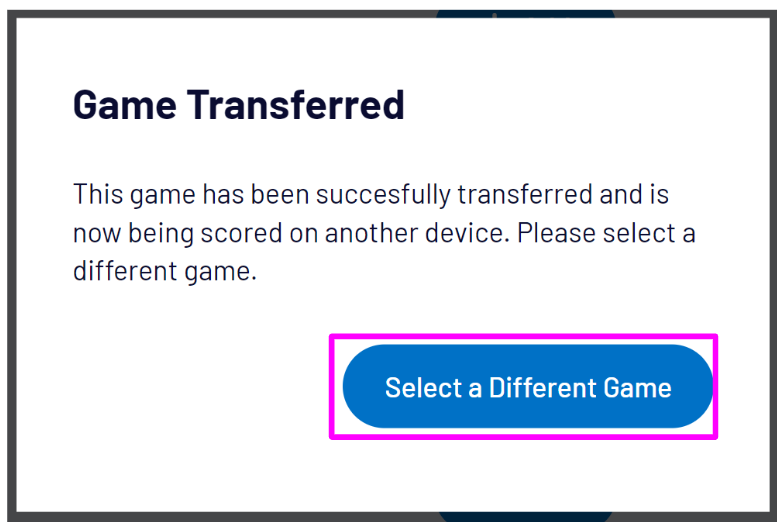 Re-select the game you wish to score

Continue scoring the game with the latest data from the previous device