Tracking payments in community sport has historically been an administrative nightmare.
The introduction of online payments has meant that registrations can be reported and monitored in real time. Our new fee variants feature allows administrators to customise registration fees, resulting in a more streamlined and versatile online payment system.
Together we can retire offline payments and the administrative burden it causes.
Discover how you can use flexible payments here.
Fee Variants allows for advanced registration fee settings for the following competition registration forms:
Participant to Season

Participant to Team

Participant to Club

Participant to Club Team
This option allows administrators to configure customisable fee names and prices, resulting in the ability for participants to choose which fee variant they wish to purchase during registration.
Registration Fee Variants are only available for Player registrations to competitions.
Creating and Editing Fee Variants
To create fee variants, an admin must navigate to one of the registration settings page for a form (mentioned above), turn 'on' advanced registration fees, and click the 'Variants' toggle.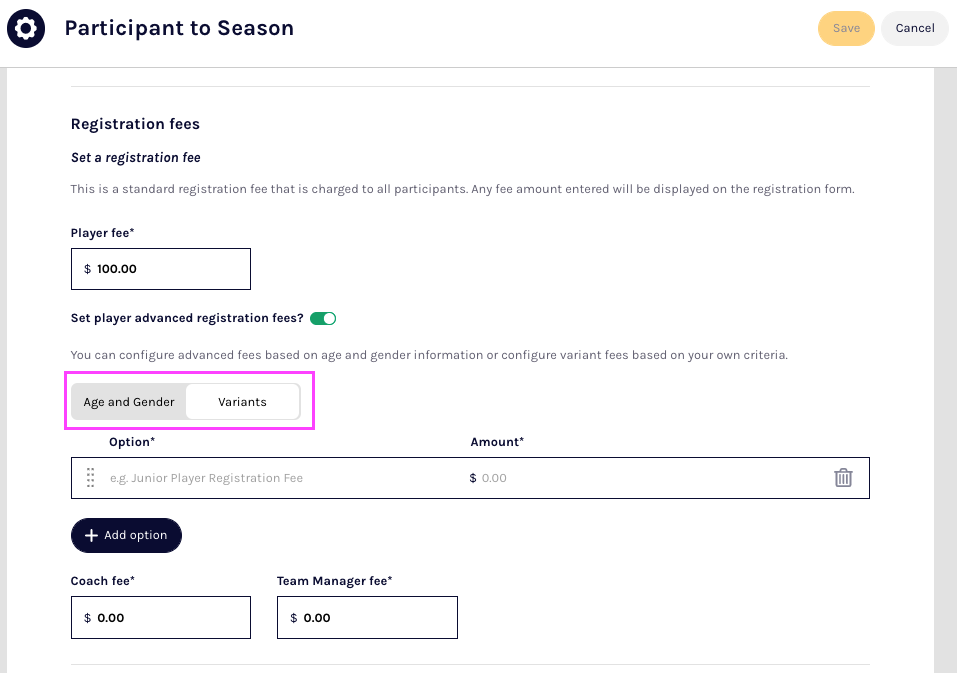 In order for the admin to save the registration settings page for a form, each fee variant must have a name and an amount.
To delete a fee variant, simply click the trash can icon.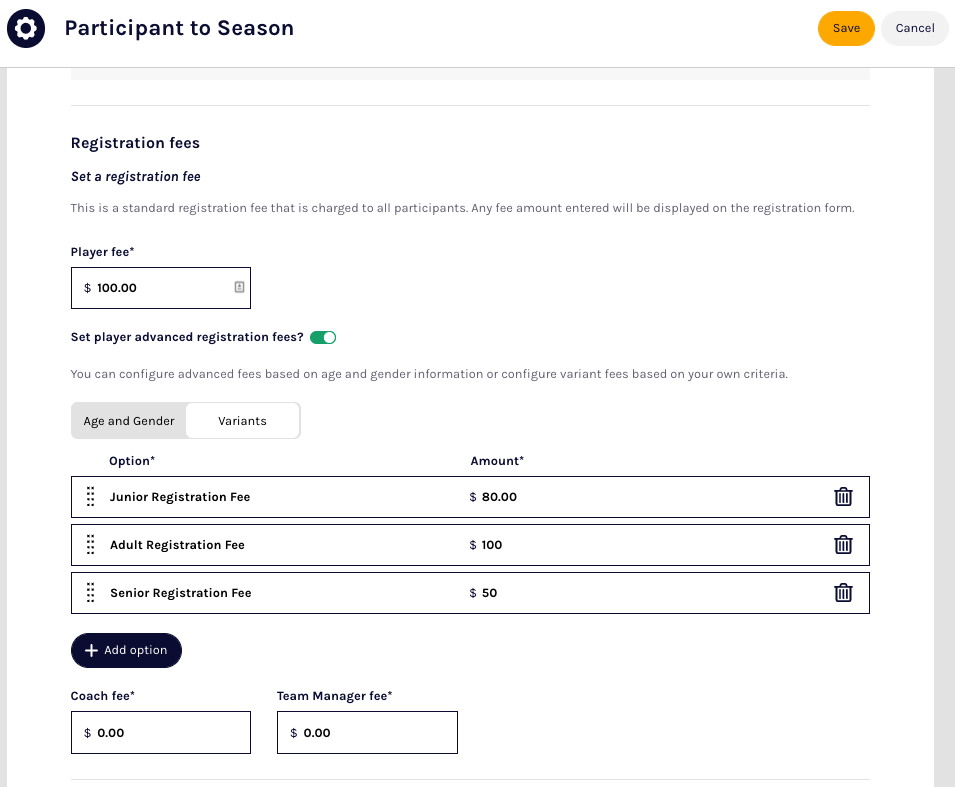 Admins will only be able to configure either 'Age and Gender'
OR
'Variants' for a registration form.
Purchasing a Fee Variant
When Fee Variants are configured for a registration form, they will appear as an option for the participant to purchase whilst registering to a competition as a player.
Registrants cannot continue with the registration unless they pick a fee variant to purchase.
The 'Price' column will automatically update with the total price of the fees when the registrant chooses a fee variant from the drop down list.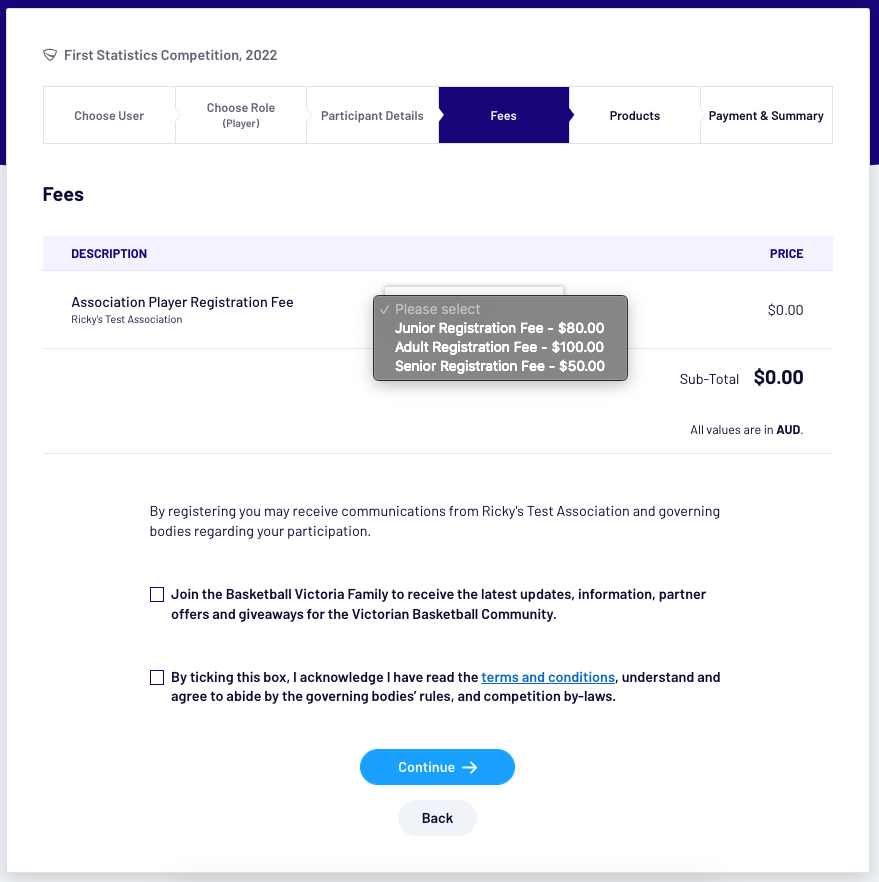 If only one option was configured for registration Fee Variants, then the option will be shown to registrant.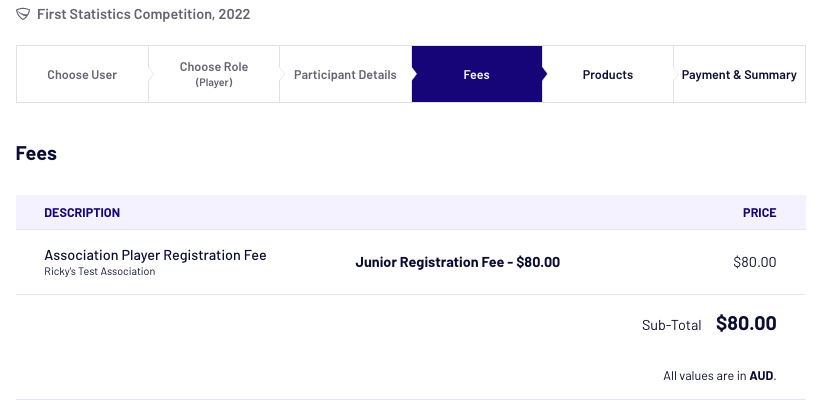 Payment
The fee variant selected by the participant will be shown in the following areas:
The payment and summary page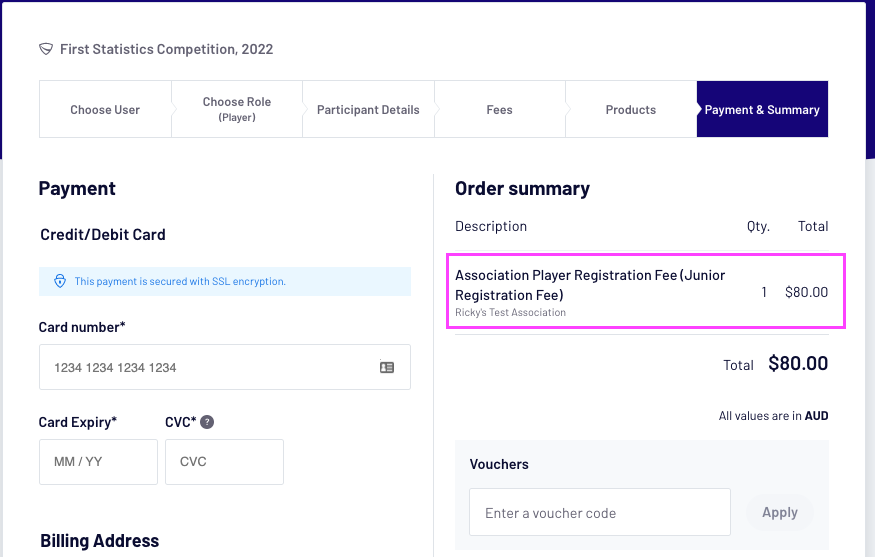 The invoice received by the participant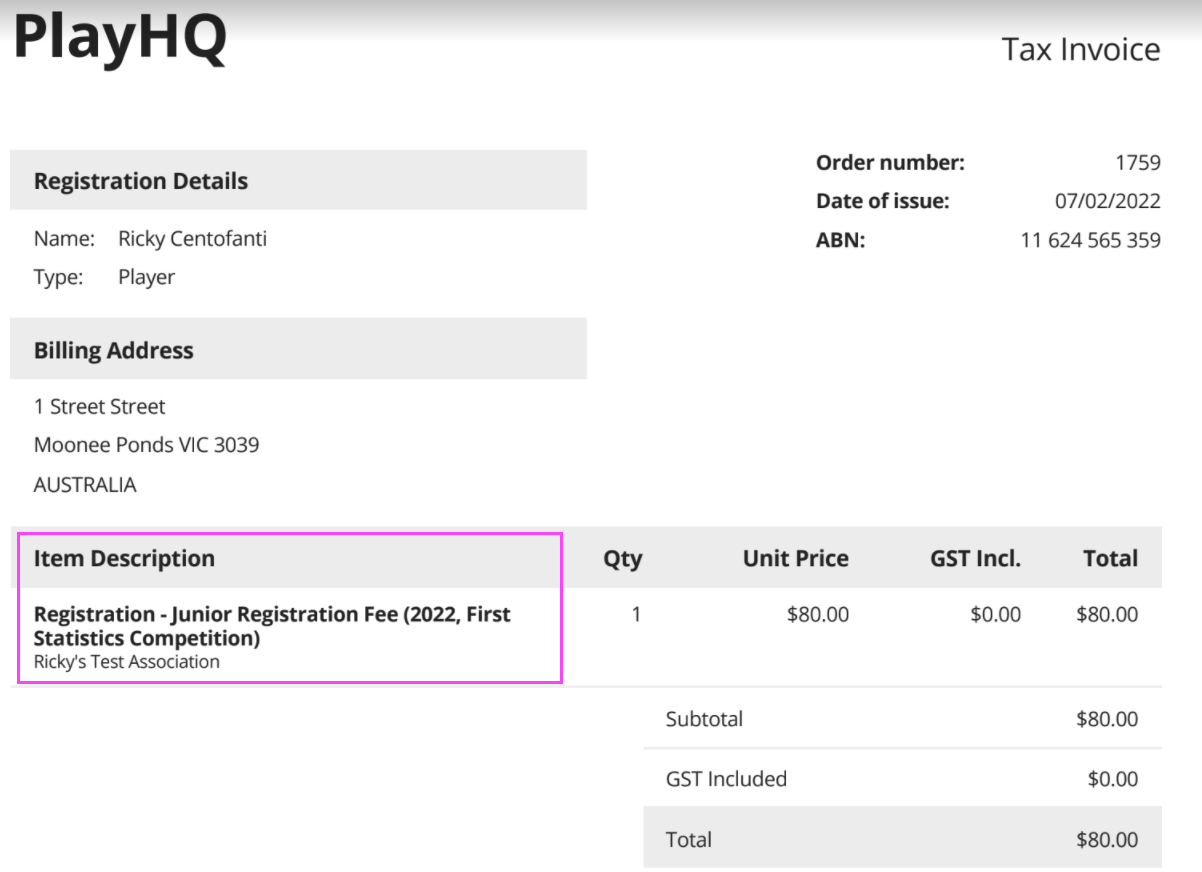 Reporting
Administrators can report on fee variants by generating the existing Transaction report.