Families and friends can follow games in real-time with live scoring. Clubs can also reduce administration by having results finalised at the end of each game.

Scores synchronise in real-time when scoring with PlayHQ Electronic Scoring if the device is online. Live indicators and real-time scores appear in the PlayHQ Administration Portal, Participant Portal (via My Teams) and the Discover Site (via Game Centre).
Live Scoring
Games with synchronised scores display a 'Live' indicator on the top right of Electronic Scoring. A similar indicator appears in other PlayHQ portals displaying the game status and score.
The Live indicator can only appear on games with a status of In Progress.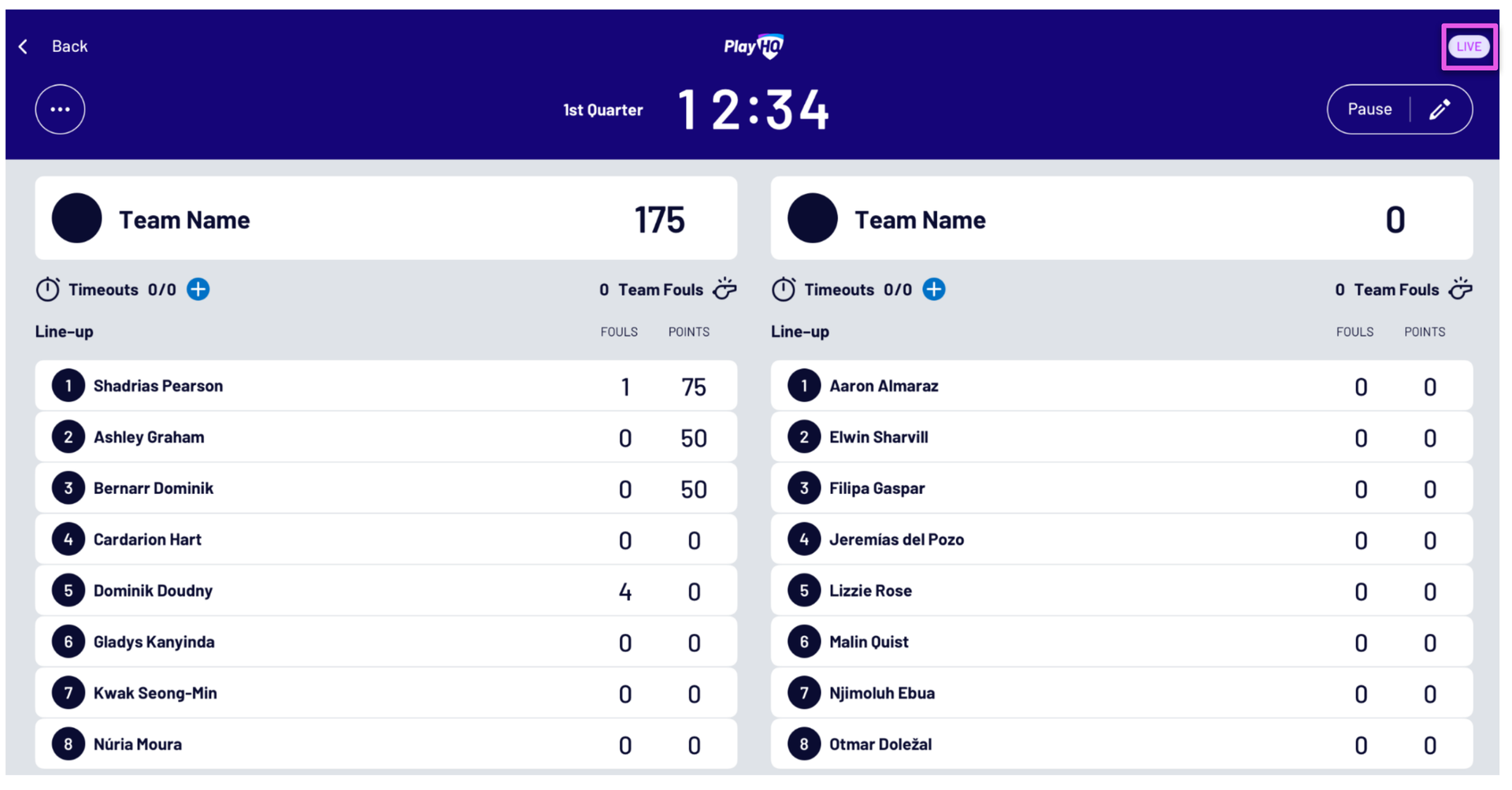 The Live indicator will also be displayed when selecting a game. This means your device or another device is currently live scoring a game.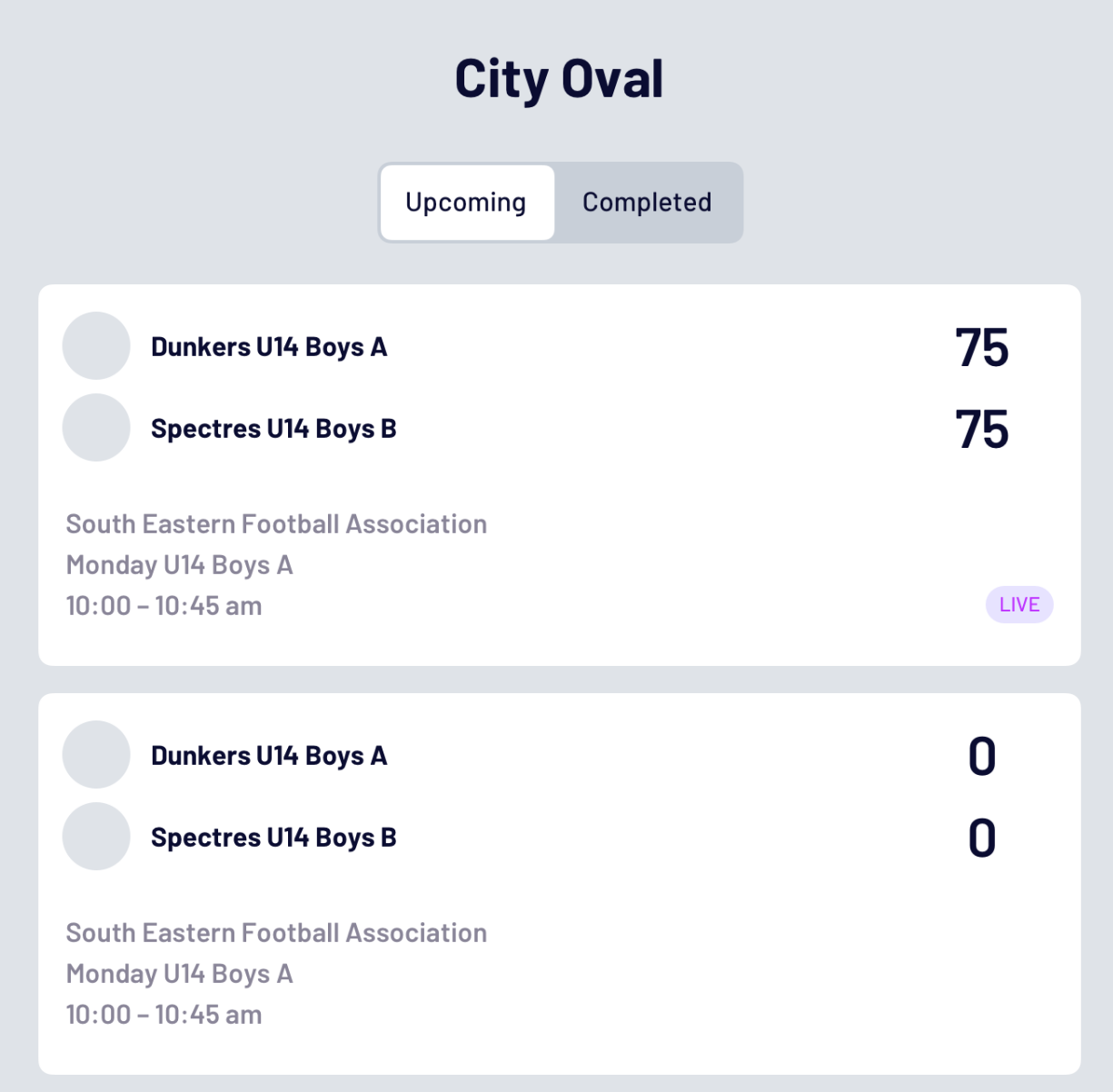 Live Scoring Game Status
The typical game status flow in games with live scoring:
| | | | | | | |
| --- | --- | --- | --- | --- | --- | --- |
| | | | | | | |
| | > | | > | | | |
| | Electronic scoring commences (Device Online) | | Game is submitted using Electronic Scoring | | | |
Note for games that are In Progress and Live:
My Teams Management Access is locked

Unable to edit score from Admin. Portal Game Day

Editing result from Game Details has a warning

Blocks scoring on secondary devices
Offline Scoring
If a game does not display a Live indicator, it could be because:
Game scores were not entered using Electronic Scoring.

Game scores were entered using Electronic Scoring, but the device was offline throughout the game.

An Administrator has overridden the game statistics or results in the Administration Portal.
Offline Scoring Game Status
The typical game status flow in games without live scoring:
| | | | | | | |
| --- | --- | --- | --- | --- | --- | --- |
| | | | | | | |
| | > | | > | | > | |
| | Game start time reached | | Game end time reached | | Game result updated in Admin. Portal or submitted via Electronic Scoring that was previously offline. | |
Notes for games that are In Progress (not live):
My Teams Management Access is open

Able to edit scores from Admin. Portal Game Day and Game Details