The Best Players feature allows clubs and teams to nominate the best performing players in a game and publish their names on the public game centre.
Associations can enable the best players feature in grade settings within a competition

Once enabled, Association admins can set how many best players can be selected

Admins can then select the best players for a game from the game details page

Team Managers and Coaches with management access can also select best players for a game via My Teams

Best Players will appear in the game centre for finalised games
Enabling Best players
Enabling best players will display the feature in the admin portal, electronic scoring and (if set to visible) the PlayHQ discovery site. To enable best players:
Select the Competition Management main menu item, and then the appropriate Competition and Season tile, and then view the Grades tab.

Select the grade, then the Settings tab, and Game sub-tab.

In the Best Players section, toggle on the setting and set the maximum number of best player selections.

Update & Save to apply any change.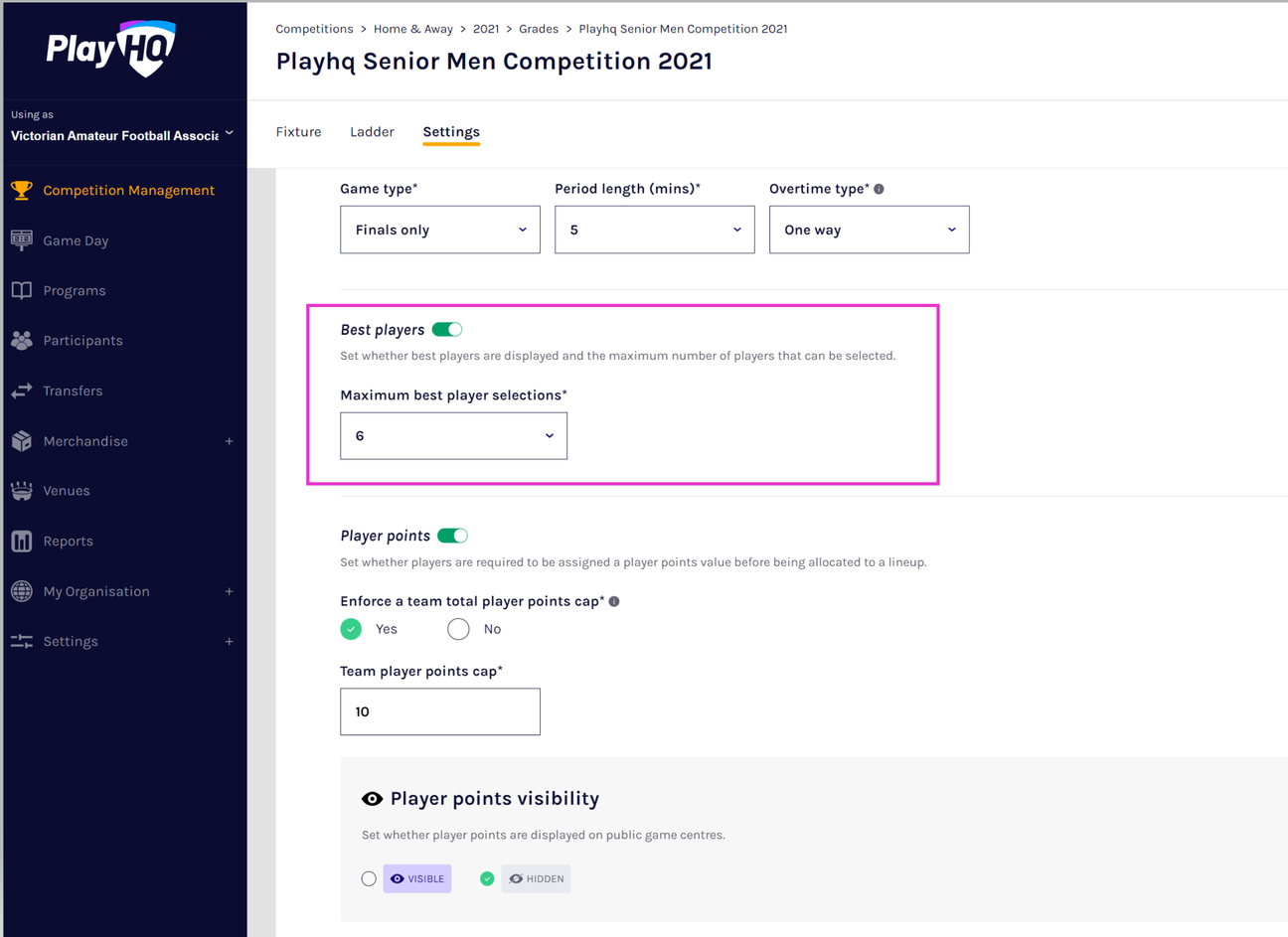 Selecting Best Players
If the Best Players grade setting has been enabled, a Best Players table will appear in the game details. This table appears in the admin portal and participant portal.
Best Player Selection Timeframe
Club Team staff with management access can select the best players (in pending or final games) if they can enter team scores and the lock access period has not commenced. Club access settings are configured in Grade Settings (Under 'Club Access Settings' > 'Lock Access after Game Starts (hours)').
Association Team staff with management access can select best players before a game status is set to final.
Admin Portal Game Details
Best players can only be selected from players selected in a lineup.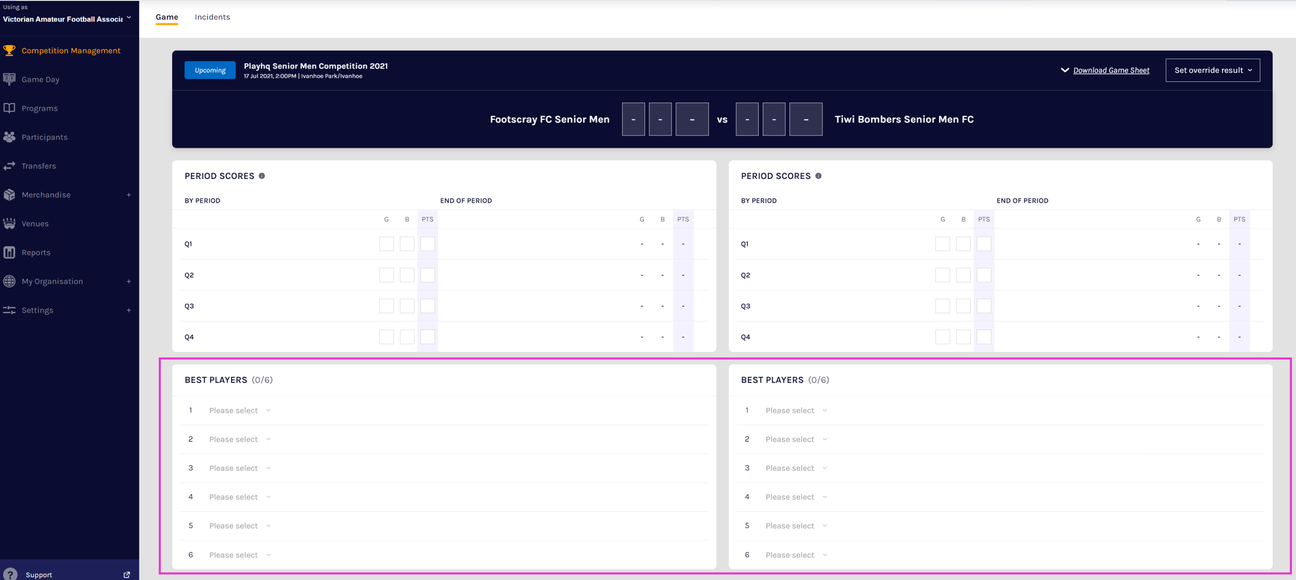 Within your chosen Competition and Season, select the Grade, Fixture tab then Update Scores & Stats option next to the game you want to enter the Best Players for.
3. From the dropdown, select the best players and select Update Changes.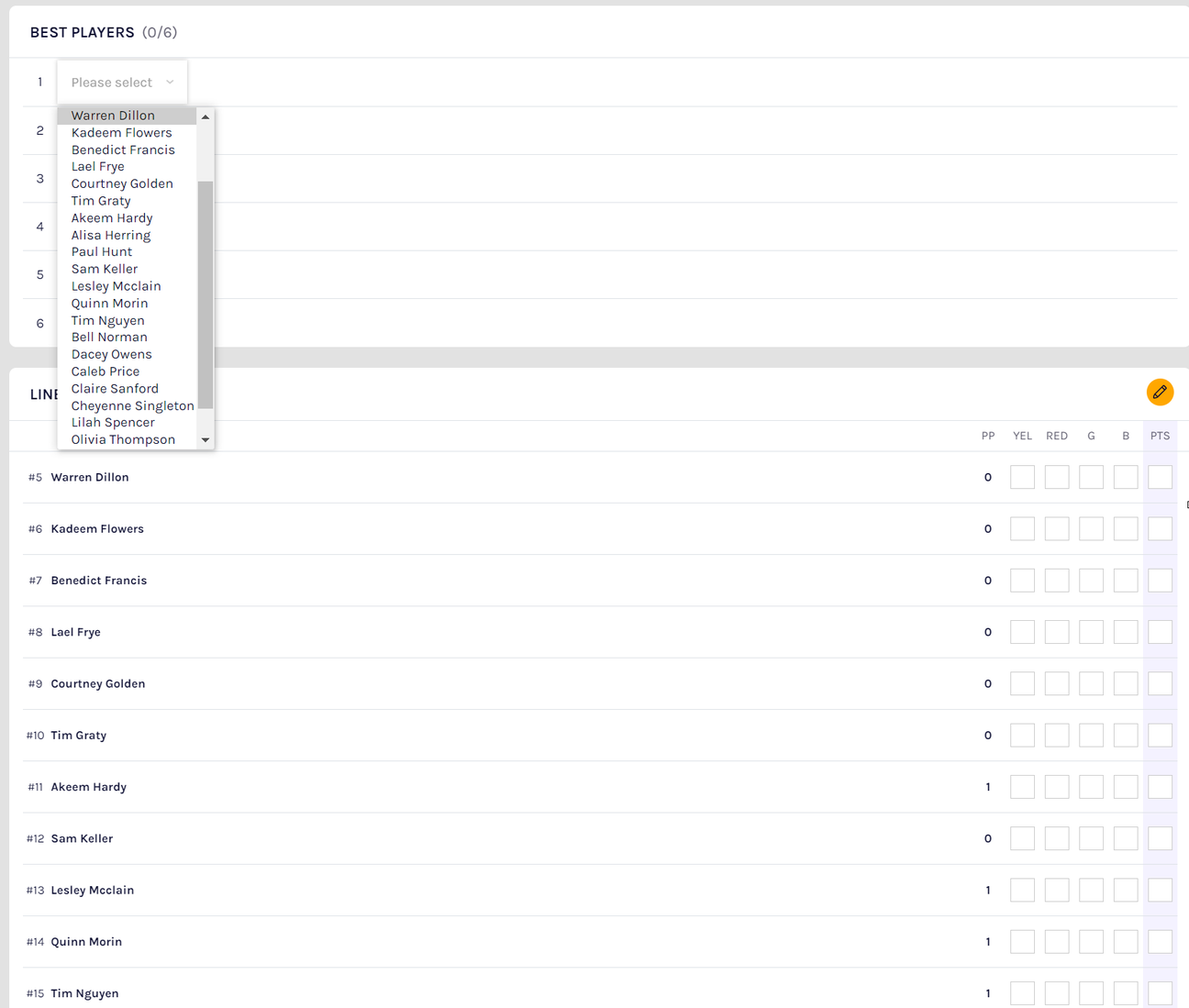 Once populated, best players will appear here.

Participant Portal
Best players can also be selected from the participant portal if you have
management access
, for example a coach or team manager.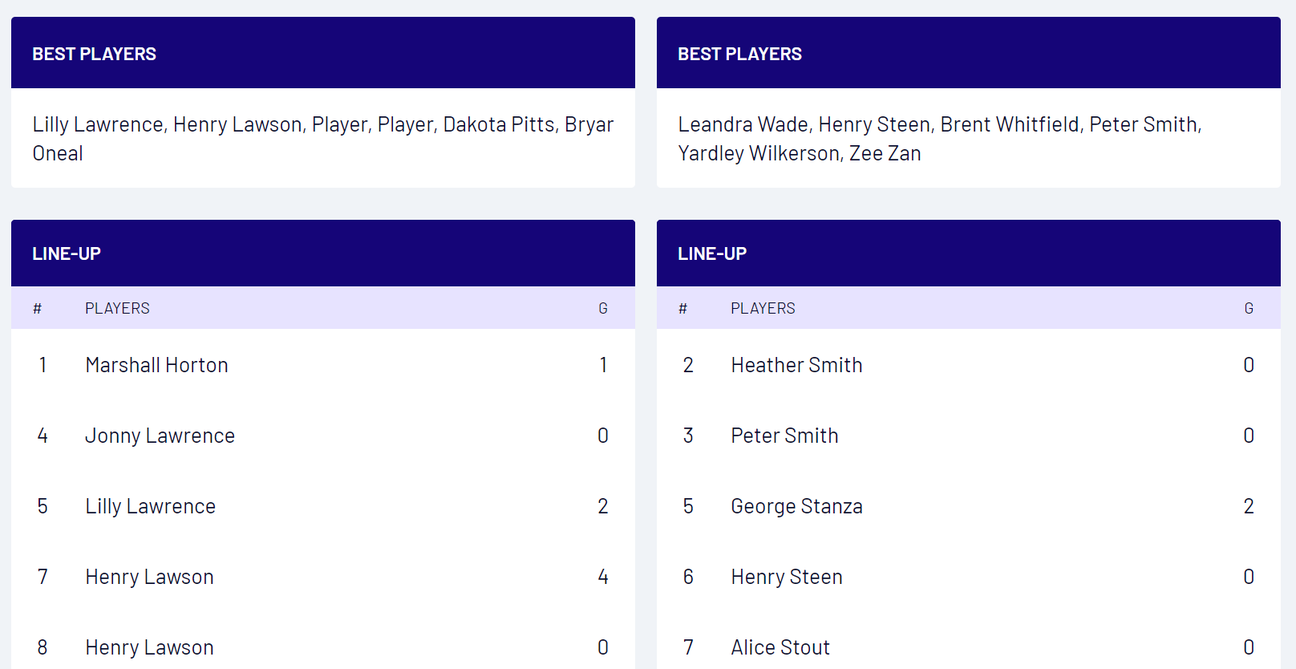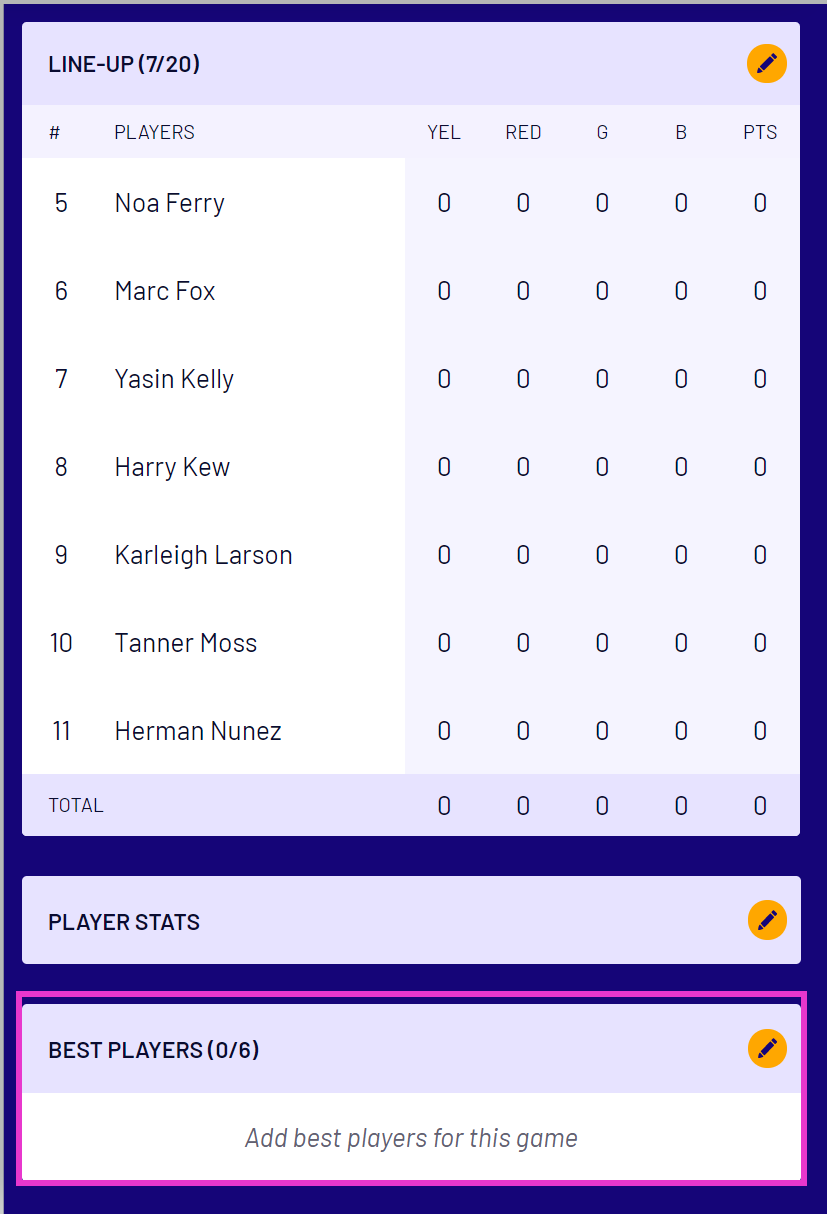 Best players on the PlayHQ Discover Site
If the best players grade setting is enabled, best players will display on the public game centres.