Season Permit requests must be approved by the following organisations in order for the player to play at their new club:
The player's current club (ie source club)

The association (or admin body) running the competition that the player is currently playing within (ie source association)

The association (or admin body) running the competition that the player wants to play in (ie destination association)
Notification of Season Permit Requests
To receive player season permit notifications that require your club or association's approval, your organisation must enable season permit notifications.
Navigate to the Settings tab within the Transfers & Permits section. Populate the email address to which you want notifications to be sent to and select add

Toggle the permits on

The organisation who is next in line to approve will receive the following email: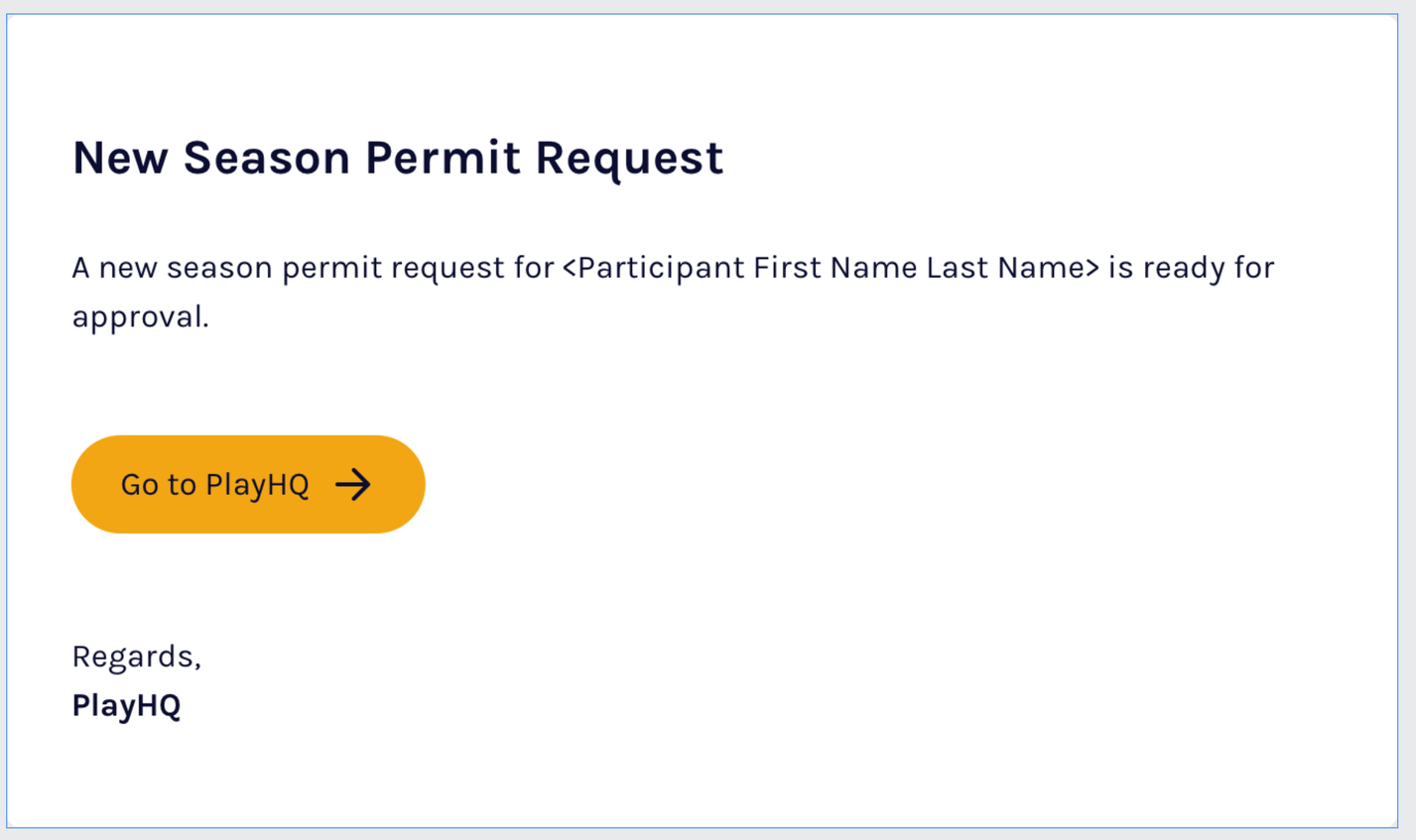 Approve or decline a transfer request
To approve or decline a season permit request, navigate to your organisation's Transfers & Permits request list and Select View next to the season permit requiring your organisation's approval: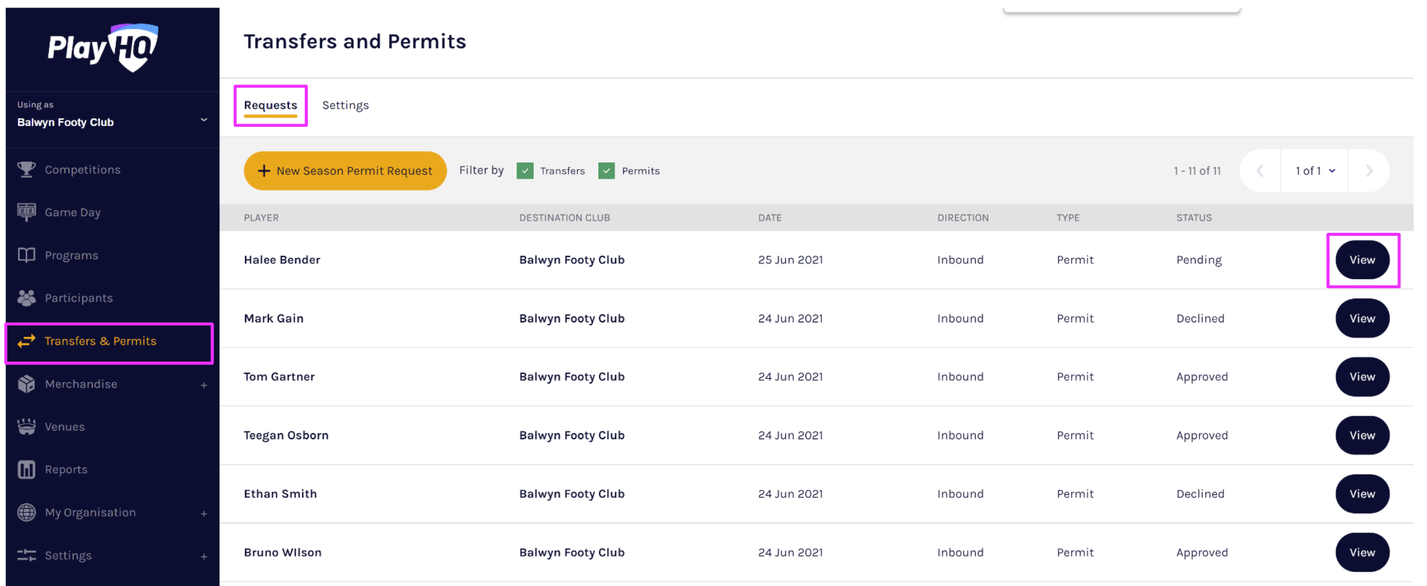 Review the request and select 'Approve' to approve the request, or 'Decline' to decline the request.
When finished, select 'Done' to close the request and return to your organisation's transfer list: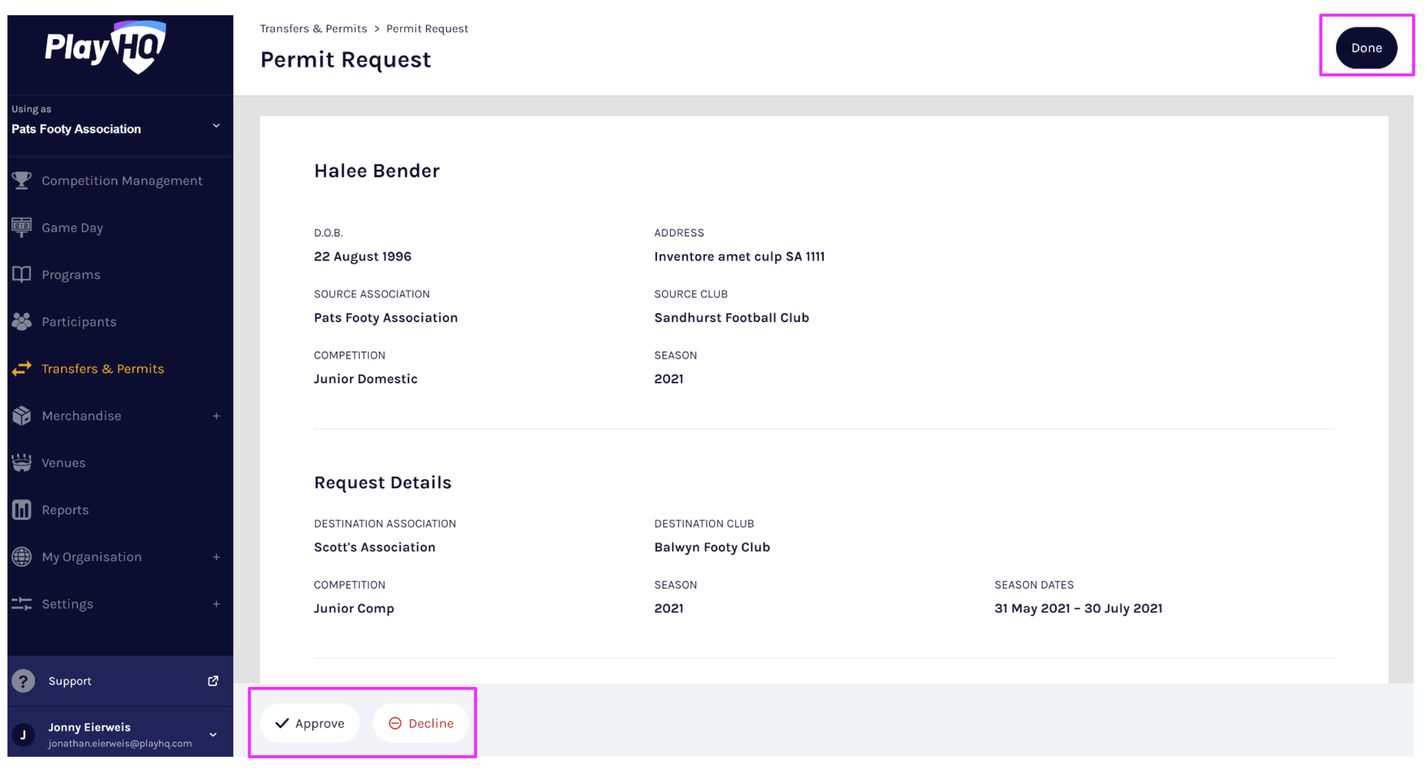 If you decline the request, you will need to enter a reason.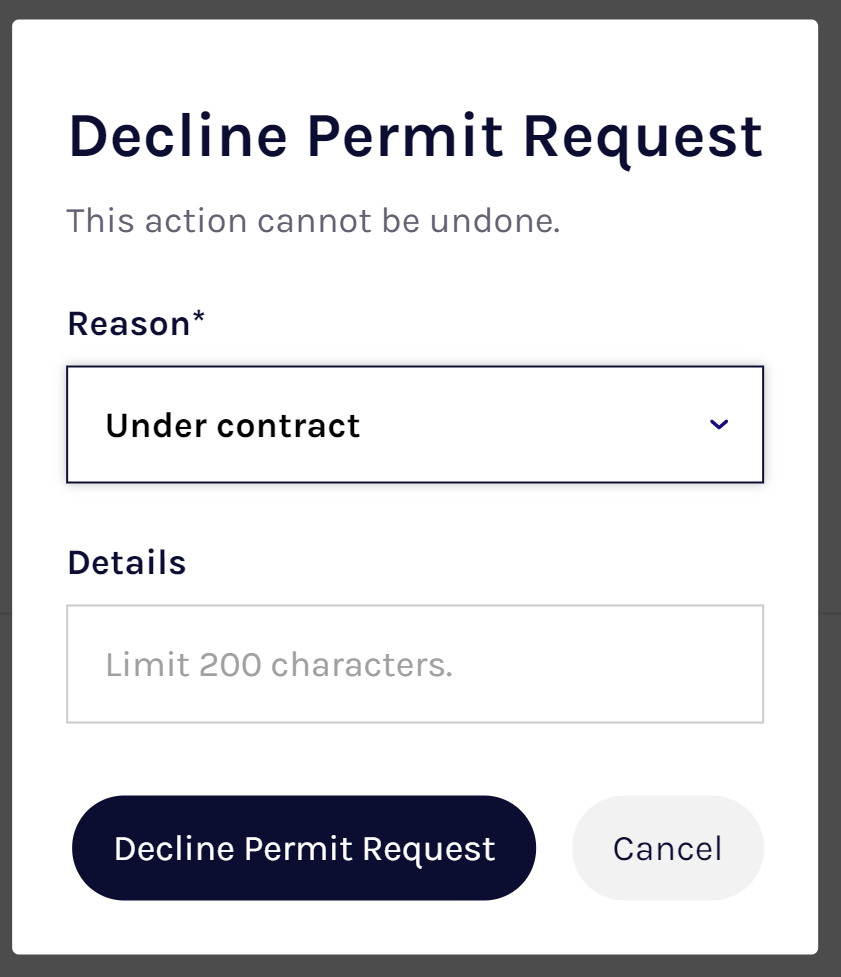 What happens if I approve a request?
When a request is approved, the request is forwarded to the next approving organisation, when all approvals are completed, the participant will receive an email notifying them of the success and a link to review their season permit in their participant profile: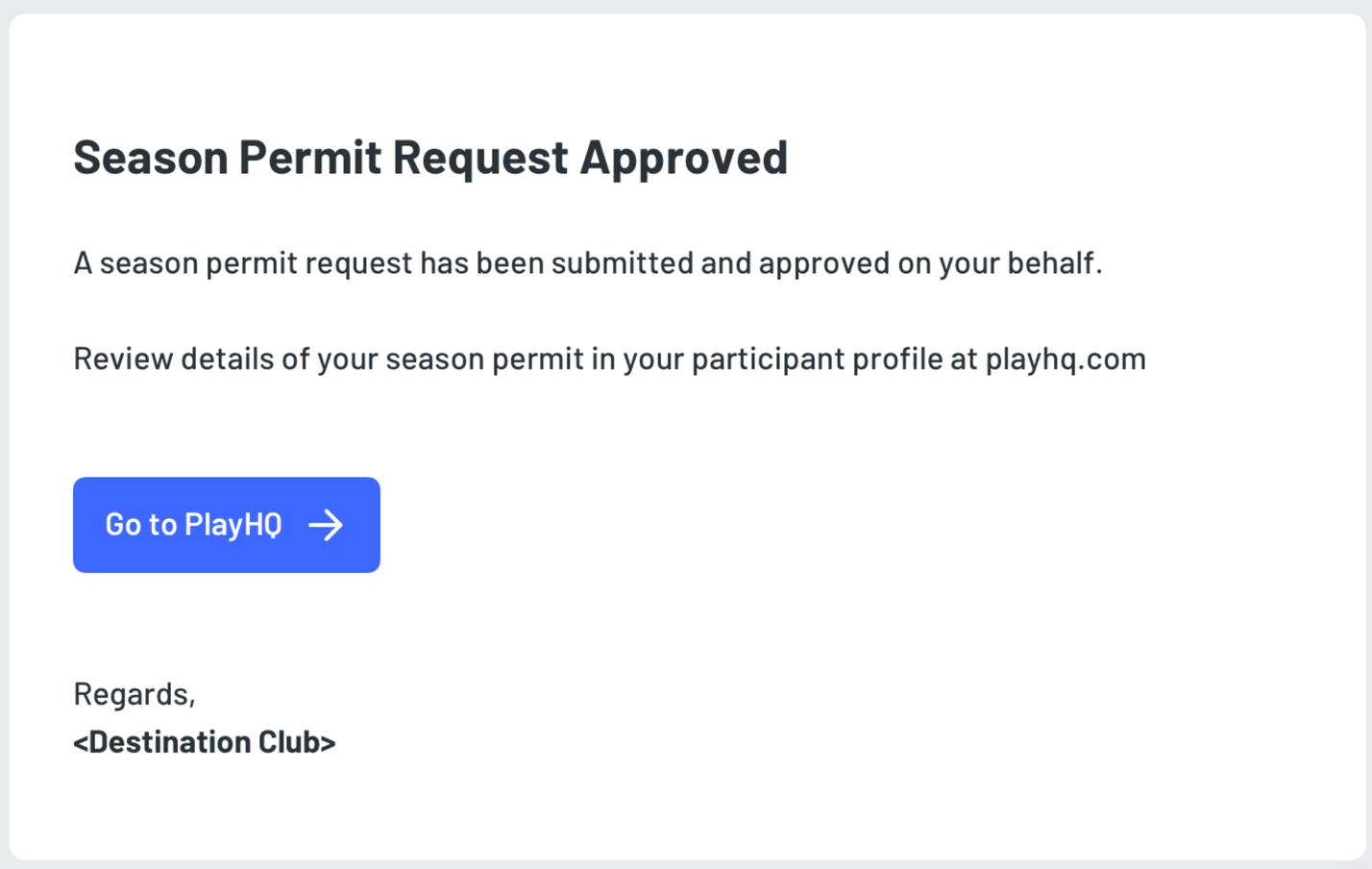 The club and association receiving the player will now have access to the participant's profile. The club who initiate the request will also receive the following notification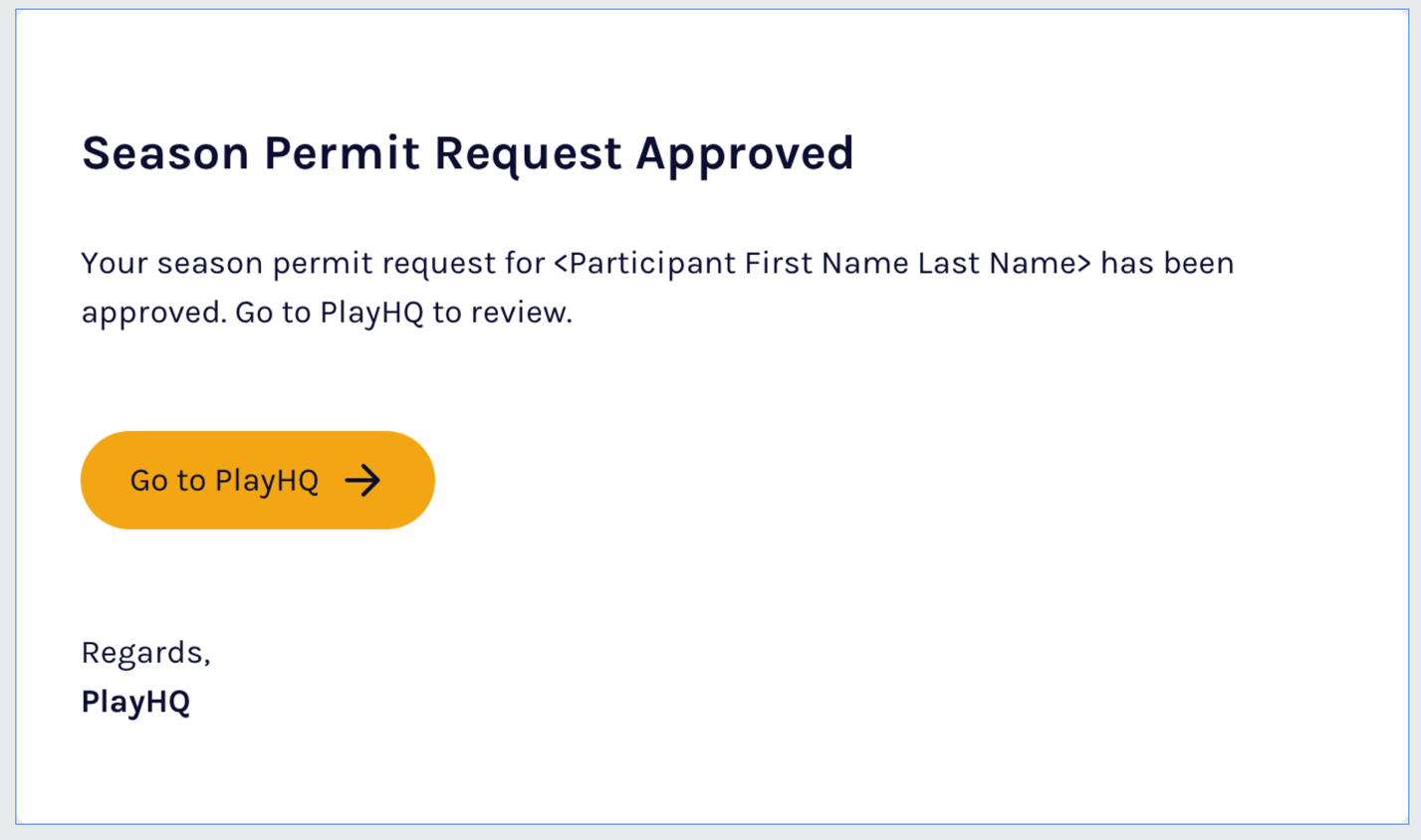 What happens if I decline a season permits request?
When a request is declined, the organisation who initiated the request will receive an automated email and the player will be unable to play for their new club: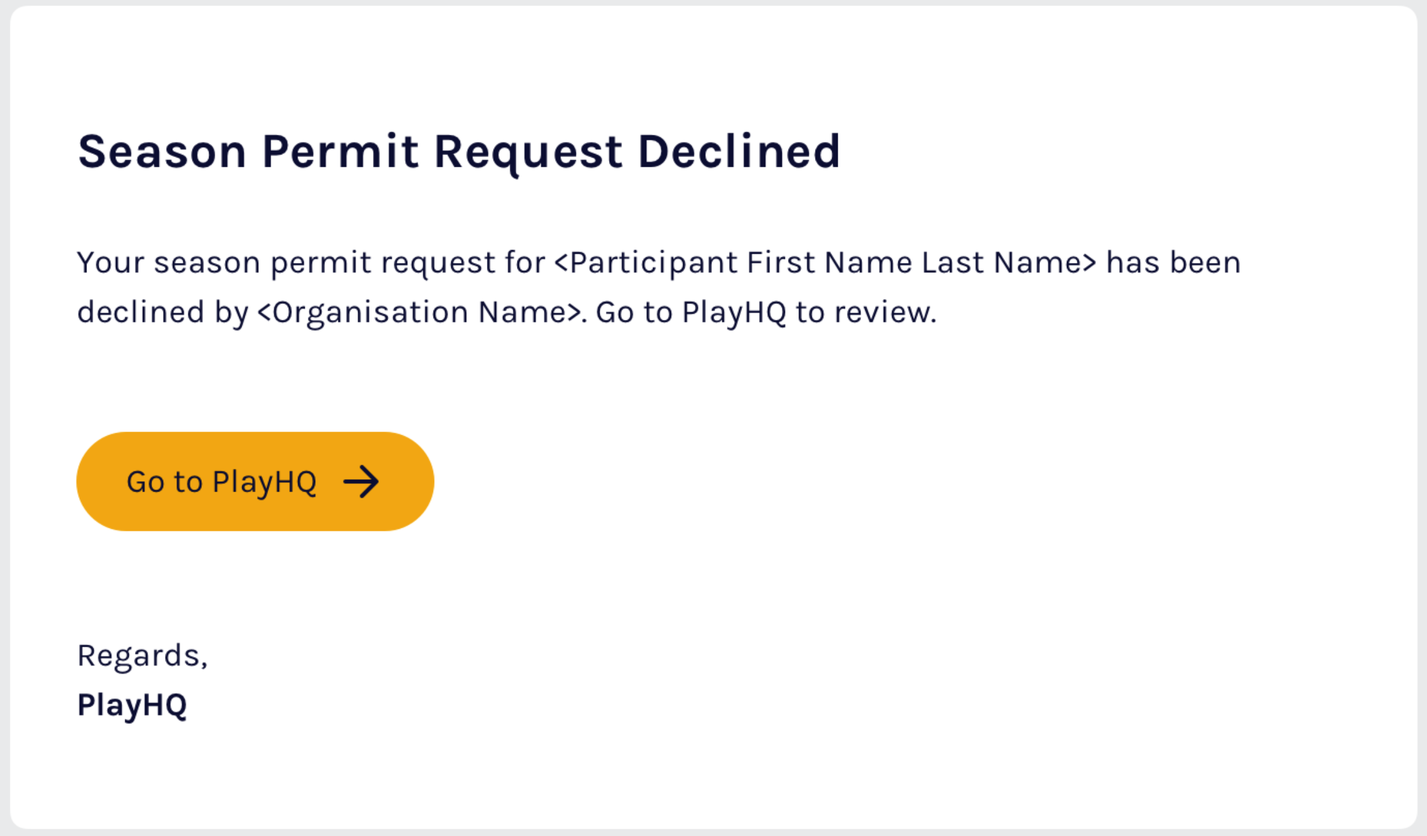 The status of the season permit request will change to Declined, and the reason and additional details that were added by the organisation who declined the request, will be made visible to all organisations within the approval flow