The Transfers report allows admins to view transfer requests that have been raised for a particular organisation, competition and season.
To access the Transfers Report, select Reports and then the Transfers & Permits tab.
Generating a Transfers Report
To generate the report, select the relevant Organisation, Competition and Season, (you also have the option to limit it to a date range of when the transfer was created) and then click the Generate button:
Association administrators are not required to select Organisation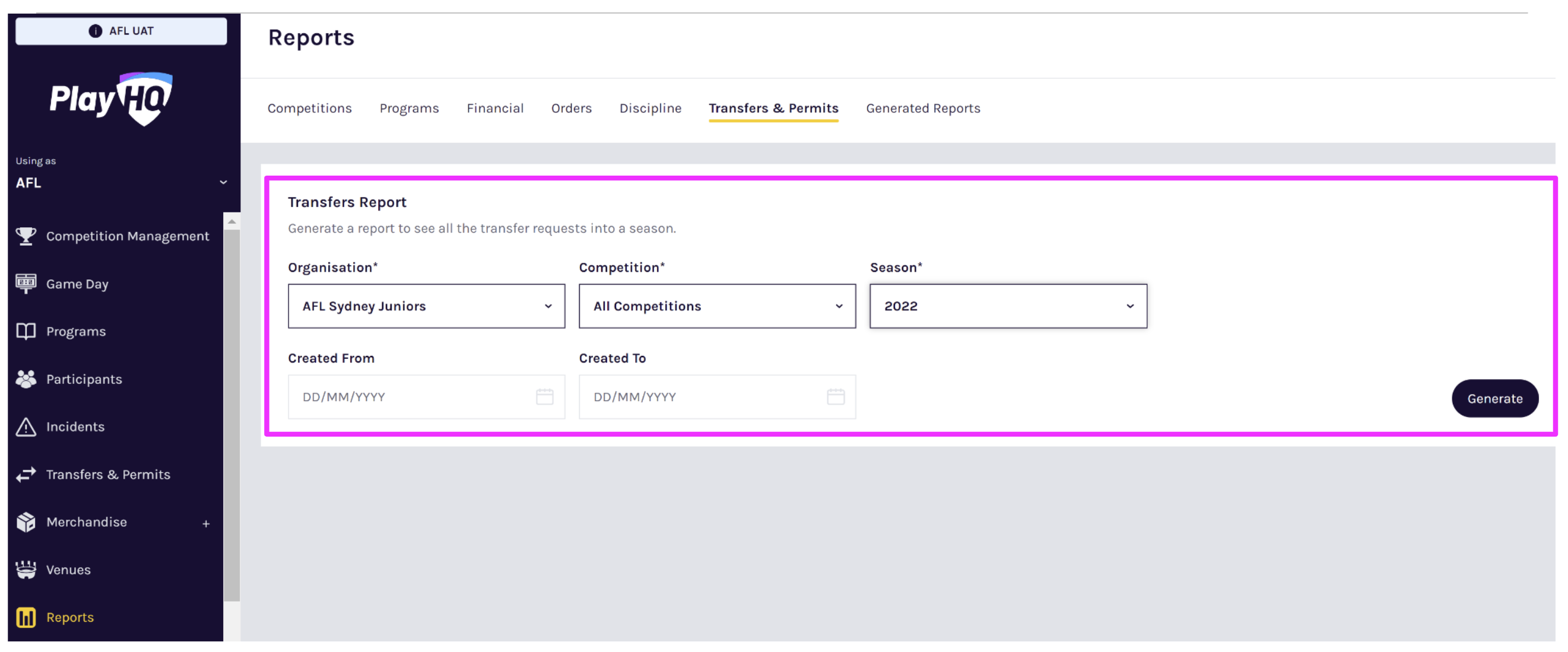 Which transfers requests can I see?
Administration Body Administrators (ie. at State or Region level) will be able to see a list of Transfer requests for their own organisation's competitions AND all of the organisations beneath them in the hierarchy.

Association administrators will be able to view transfer requests associated with competitions created by their organisation

Club administrators will be able to view transfer requests for their participants in competitions that their organisation participates in
Report Fields
The report will generate information based on the following fields in a CSV format:
Date Created

First Name

Last Name

Profile ID

Date of Birth

Gender

Source Club

Source Association

Source Competition

Source Season

Destination Club

Destination Association

Destination Competition

Destination Season

Status

Declined Reason

Declined Detail

Date Last Updated