This article describers how to adjust the game parameters for T20 & One Day games on the PlayHQ e-scoring application
To adjust the over limit in an innings, select the Actions button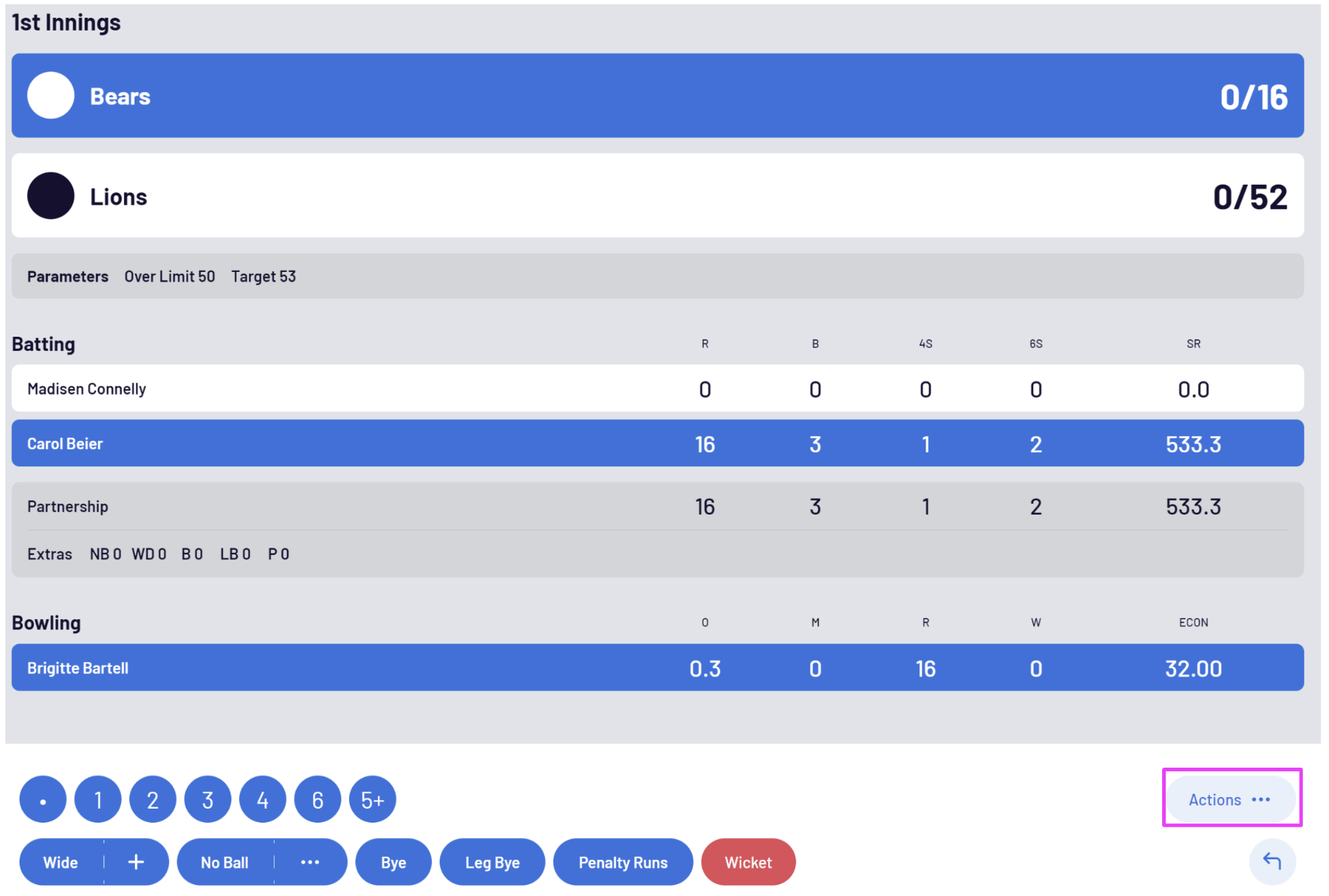 Select Parameters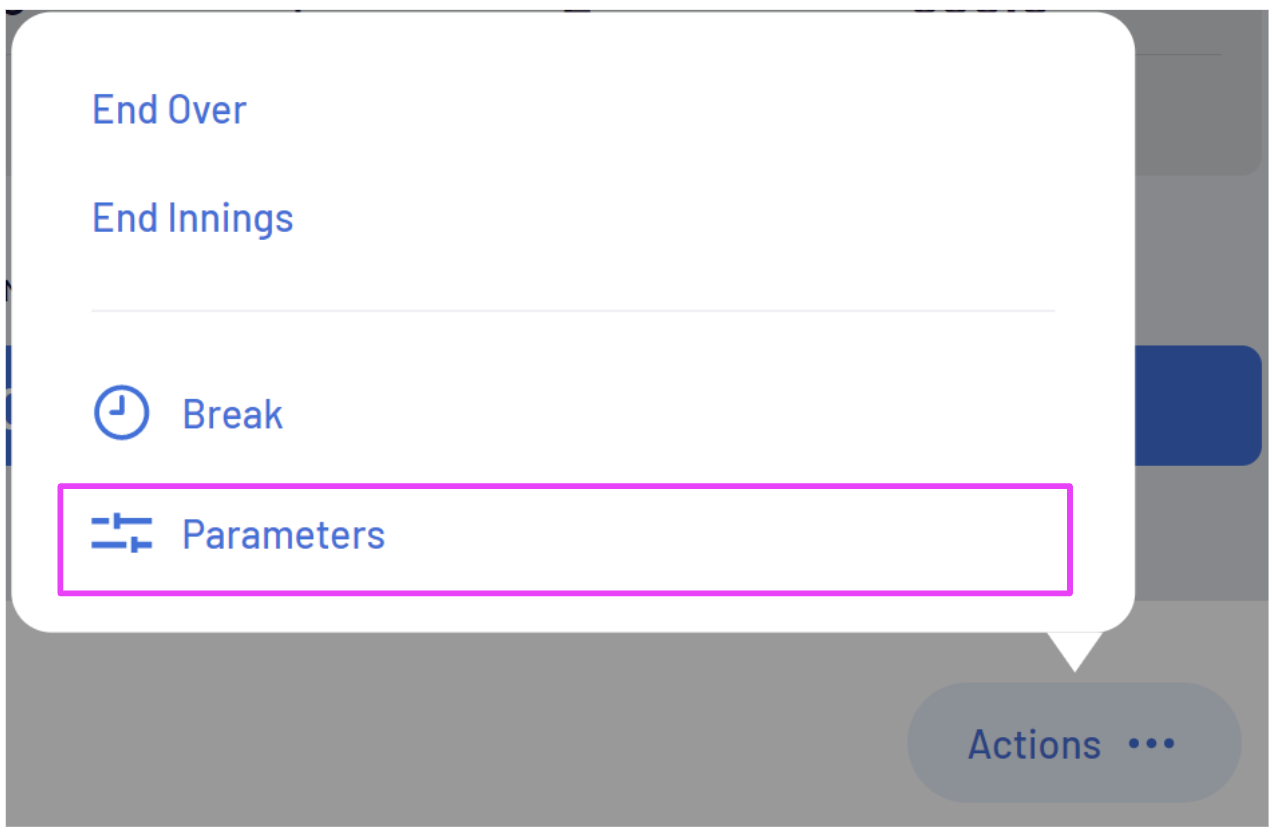 Change the Over Limit by using the plus and minus icons or by entering in the new number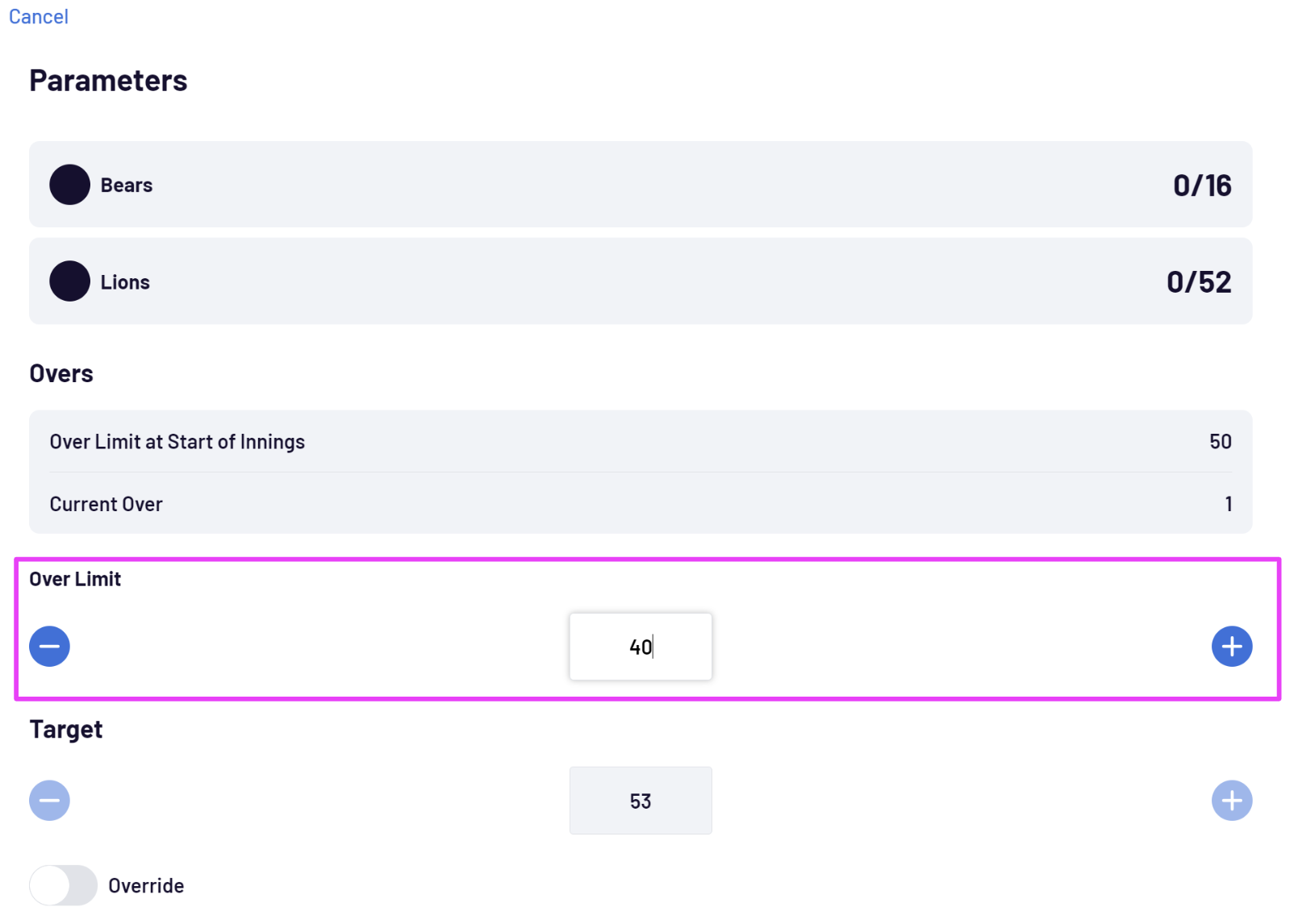 If the 2nd team is batting, you can also adjust their target total.
The target total will automatically default to the 1st teams score plus 1. You can adjust it manually by toggling on Custom and entering in a new score.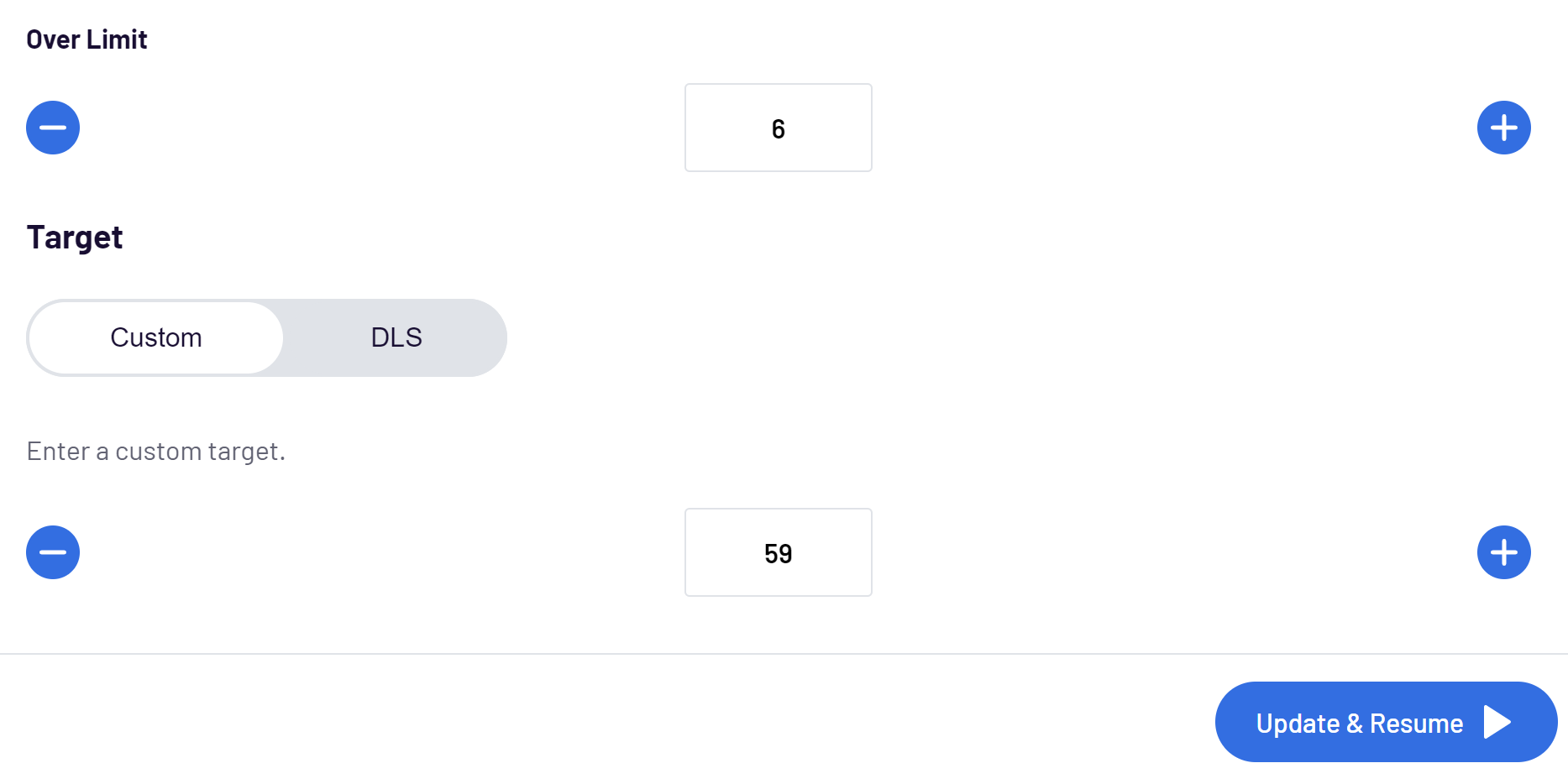 You can also use DLS calculation to automatically update the target score based on Duckworth-Lewis-Stern V4.0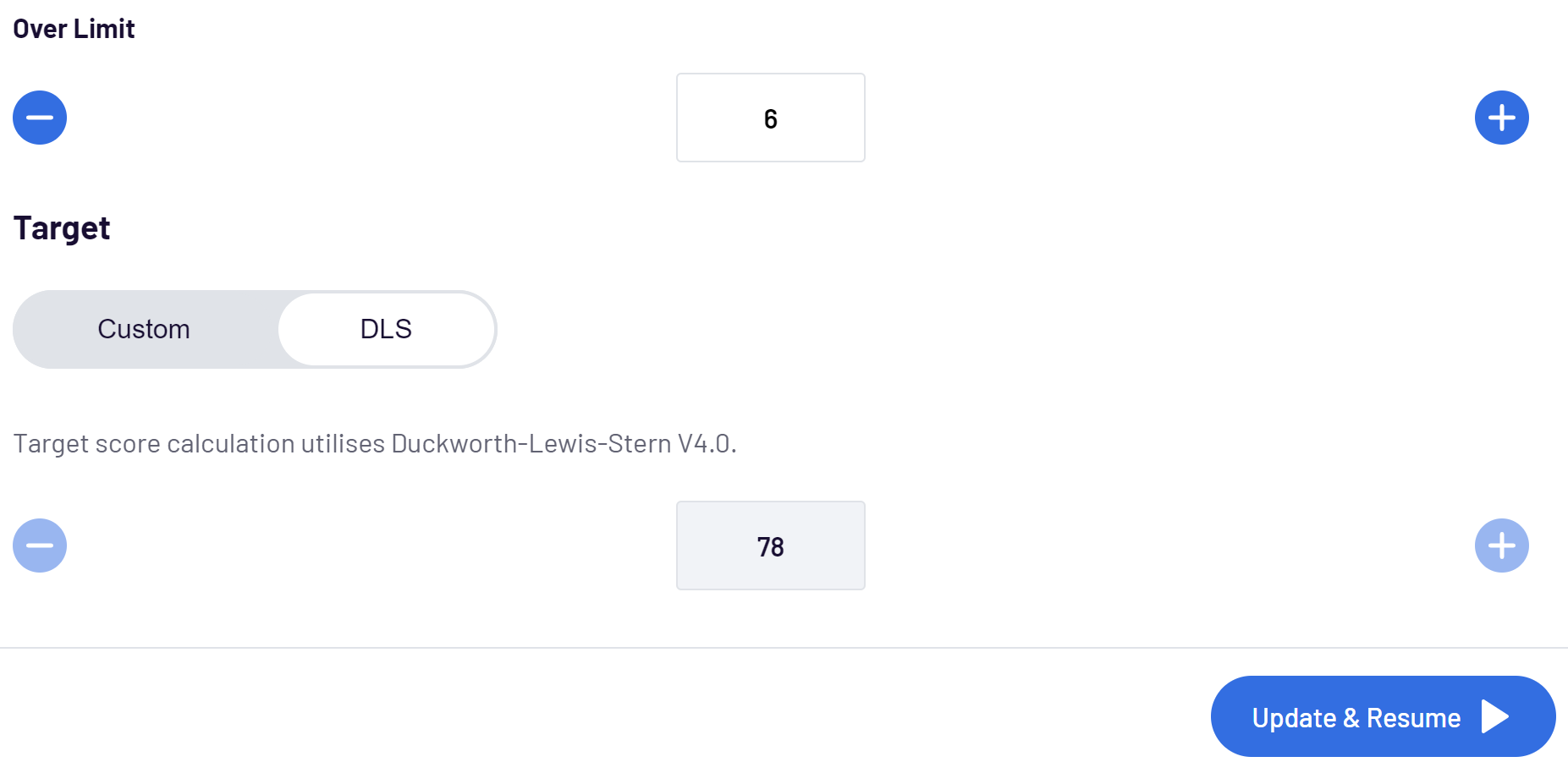 Select Update & Resume
The new over limit and target total will be displayed in the parameters section of the scoresheet

The innings or game will now automatically end when either the new over limit or target total has been reached
To end a game early, select Actions and then End Innings.

If you are have toggled DLS on, it will calculate the game outcome based on DLS methodology, if you have not yet toggled it on, select Actions and Parameters and update the toggle to DLS, otherwise it will use the existing target.